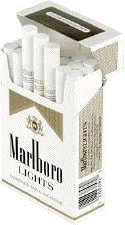 One of the things that came up in the discussion surrounding the Kellers' pieces and the story of Lisa Adams, was the concept of people battling a disease. I read more about this in a blog post by Peggy Orenstein. All these pieces raised the ire of people on the net, but in the midst of all the heat, there was some small enlightenment, something that I've experienced myself, an idea that isn't much talked about.
As longtime readers of this blog know, I was seriously ill in 2002. I had emergency heart surgery that saved my life, followed by a long recovery, and a decision to stop trying to be an entrepreneur. I gave up a lot of struggles in that period of my life, and it was a good thing. More important it was right for me.
But I didn't write about another struggle, during the recovery period, with myself, to find the will to go on living. For a lot of people who haven't been through something like this, it must seem very abstract, but it's quite real when it's you in the body that's having a basic integrity crisis -- that is -- do we have the will to hold it together for more years of life, or is this the end? I actually said the words to a doctor, and got an understanding response, to my surprise. I never talked about it with any of my friends or family members. They wouldn't have heard it, and sometimes when people don't want to hear things, it can get ugly quickly. So you learn, as the person whose life is in the balance, to say nothing.
I watched this process in 2009, when my father who was a cancer survivor, decided to stop non-palliative treatment. He made the decision in April of that year, and in October he was dead. We spent a lot of time together in that period, more than we ever have as adults. I never questioned his decision. For him, it was the right thing to do. Doctors told us that he could fight (there's that word again) for a few more years of life, but his life, in his own estimation, wasn't worth it. It's very hard for a young, healthy person to understand that you can get to this place. It's not "giving up" -- that's not what it feels like. It is actually much simpler -- you're making a decision.
It seems most people most of the time avoid making decisions about the direction of their lives. My father certainly did. I certainly did. But what makes these periods so full of growth is that the decisions are inescapable. You must choose. Left or right. And the further you go, the more information you have about each of the branches, but at the end of one of them is something we have no information about at all. That's why it's so fear-inducing. And why it's easier for the healthy and young to think that when they get to this point of their lives, all they have to do is "fight" to avoid having to decide. But it doesn't work like that.
It's good to have these concepts out in the public sphere. So some good, imho, came from the Keller pieces. I think it's always like that. When fear rises, it's a good time to step back and reflect and find the source of the fear. Because right there, at exactly that point is where you have the greatest opportunity to learn, and grow.
That's why it pays to listen to people who are in a decisive place in their lives. They are learning, and growing -- living! -- right up to the very last breath. They don't always want to teach and share. My father liked his morphine, and to tell stories about how much my mother meant to him. I saw this as his way to say he is lovable, look -- someone thought I was okay. I heard him, the best I could.
There's no good or bad outcome. In the end we all lose, imho it's better to discount that right now, and give up the struggle to win, and just accept the time you have left as yours to use as you see fit. You can take the treatment, or not. Neither should come with any judgement from others.

Posted by Banksy on Twitter.
The day I met her, about ten years ago, maybe a little less, I knew we'd be friends for life. We share so much. When I see her, which is not nearly often enough, it's as if we've never been apart. She cracks me up. And she falls for my pranks. We disagree about things, mostly judgements -- was this a great movie, or not so hot. She likes movies I don't. Maybe sometimes vice versa. (I actually can't think of a movie she didn't like, but once she answered, when I asked if she liked a movie, that L'il Salty liked it. He's 8 years old. A man of discerning tastes for sure, but still a boy.)
I call her Lisa Simpson, and joke with her about it, because even though she's very Santa Cruz hippie dippie, she likes messy violent movies (as Lisa likes Itchy and Scratchy). Inexplicable!
Most important we share a philosophy of life, although we express it in vastly different ways, which isn't surprising, because I have a very large body, and she has a very small one. But the spirit contained within that cute little package is as big as a million Grand Canyons. Probably bigger.
I wrote a blog post about NakedJen many years before I met her.
She also feels free to call herself a fairy. I had never met a self-professed fairy before. I made up a little poem for her about that when we rode on the Staten Island Ferry. I said she could be the First Fairy off the Ferry. Okay I guess you had to have been there.
She also loves NBA basketball, and the Knicks. How the hell did that happen!
It's funny, I knew she'd love the movie Her when I saw it, when I heard a bit of dialog between Samantha and Theodore, near the end. It was practically straight out of the NakedJen playbook. She says the heart is not like a box that fills up. It expands the more you love. I felt this idea perfectly sums up the philosophy of my very dear and lovely friend Ms Jen. Like all perfect truths it makes my heart swell and my eyes to tear.
I asked her yesterday if she was going to be open about being 50, and she said yes. I'm not surprised, but I had to ask. She said it's amazing that she made it this far. I know what she means. I too am amazed, and happy to know her, for she has filled my heart with love, which I feel right now as I write this, and many many times over the years. So...
Happy birthday Ms Jenny!
With much love, your best pal,
Davey