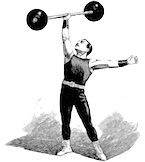 Over the holiday weekend I watched the 5-part ESPN documentary about OJ Simpson. It isn't just about the murders, and the trial, though that's the center of the story. It goes into his childhood in San Francisco projects on Potrero Hill, his college days at USC and then the Buffalo Bills. They went into his life in Miami and how he got caught and punished for a trivial crime in Las Vegas. He's still in a Nevada prison for that, although he could be eligible for parole as early as next year.
But -- the story is not about OJ Simpson. It's about race. The OJ story was tool for communicating from black America to white America about the reality that blacks live with, and continue to live with today.
At one point they said it was Los Angeles that was on trial, but even that wasn't strong enough.
As a white person, myself -- who paid very little attention to the OJ trial in 1995, I was both sure he did it, and sure he would be convicted. The evidence was so strong. And when he was exonerated by a mostly-black jury, I felt the indignation that most other white people did.
That was exactly the point.
It helped us see, if we were open to it, what it was like to be a law-abiding black person in the US and to witness the race crimes committed by the justice system against Americans, because their skin is a different color. We were raised to believe this wasn't real.
Since whites controlled the conversation, how could the black community get the point across? The answer, the mostly black OJ Simpson jury could.
At the end, one of the jurors (they interviewed two of them throughout the series) said that OJ finally succumbed to white justice in the Nevada trial. His crime was trivial, but he was found guilty and sentenced to 33 years. Something that wouldn't have happened if he was white.
Finally in the end, the black man who never admitted to being black, got white justice.
I have also watched the dramatic FX series about OJ, which was also excellent.