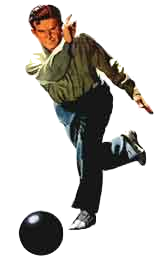 Last night we did the experiment with screen2.io.
The top of the screen was the video.
Below that, the comments from members of the community scroll through.
To become a contributor just log in. When you do that an edit box shows up at the top, where you enter your comments. Tried-and-true. Everyone knew what to do. The basics are ingrained now and can be built on.
On the server this created a single file, chatlog.json. In the spirit of open source debates, I'm linking to a copy of the file from last night. Hopefully it will survive to be part of last night's record.
Here's a screen shot of what screen2.io looked like at the end.
And btw, here's the schematic that I drew while I was making it work.
As noted elsewhere there was a lot of innovation around the web last night. All the hot news orgs had their own fact-checking sites running, and that included hillaryclinton.com. I don't think any of them got the combination of video and scrolling text and Twitter integration that we had going at screen2.io, but of course I'm biased.
I'm going to think about what the next steps are. There are some obvious features to add. But the real challenge will be finding events, like last night's debate, that can help bring communities together.
I like this because it feels bloggy, but as with blog software it eventually became part of the toolkit of professionals. Podcasting is going through that kind of adoption now. I really believe second-screen tech will be equally as big, and given the nature of politics now, much needed.
Blogging and then Twitter led to plenty, to what Dick Costolo calls the "roar of the crowd." Now it's time to focus on smaller groups. Facebook, Snapchat and Twitter are not the only ways to arrange people. The crowd gave us those systems, the antidote, the opposite force, will be smaller.
As with blogging, I hope to create software that's easy for everyone to run, so everyone gets a chance to do it, not just big news orgs. That's the spirit that drives innovation.
And most important think about events with embeddable video that can help drive this bootstrap.