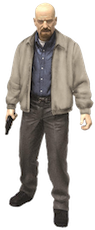 Good morning sports fans!
#
For a troll, normalization is the worst thing possible. Like pouring water on the wicked witch in Oz.
#
Little-known fact. The initials for Tim Berners-Lee, the inventor of the web, are the same as the initials for The Big Lebowski, a classic Coen Bros movie. Can't say you never learned anything on Scripting News.
#
Here's a plot for a fantasy movie.#
It's not necessary to actually watch Knicks games because they all seem to end the same. Last night they played the Sacramento Kings, another lottery team, and you might think here's a game the Knicks might actually be able to win. Nahh. At least they're consistent! #
A friend who happens to be a Yankees fan is also a Knicks fan, and we talk about the team regularly. He wonders why he's a Knicks fan if they always lose. I said I know the answer. The Knicks are his atonement for being a Yankees fan. Now what does this say about me, a lifetime Mets fan? Well, one thing -- winning isn't the most important thing. And that said, unlike the Knicks, the Mets do win once in long while. Even that amount of winning requires atonement, I guess. #