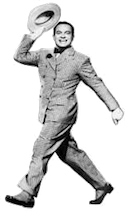 Roberts should resign to let Biden nominate and approve the next chief. Admit failure to maintain integrity of the court and let its reformation begin now. Gorsuch and Barrett should be removed and a conservative and liberal should replace them. McConnell should be strongly advised to retire now.
#
We have to FILL the Senate with Democrats. And we need to have a lot more Dems in the House and we need to add a dozen Supreme Court justices who aren't Federalist Society nuts and get Roe in there as a law and whatever else we need to turn this corner. We are really WOKE now.
#
My mother had an abortion in the 60s, in Puerto Rico. We lived in NYC at the time, but it was illegal.
#
Update. The
person
who said it was Ted Cruz who was getting involved in her body was the great
Amy Klobuchar
. What an image. I can see so many ads, of women in the bathroom with Ted Cruz in the next stall peeking over the top.
#