InternetWeek panel at NYU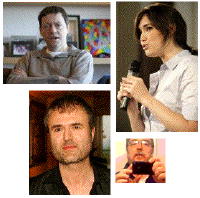 Techies call it user-generated-content. Journos see a crowd. But when the news system reboots sources will go directly to the people who are increasingly thirsty for information, exptertise and perspective.
Nick Denton, Gawker Media.
Fred Wilson, Union Square Ventures.
Rachel Sterne, GroundReport.
In an InternetWeek panel moderated by Dave Winer at New York University.
1PM to 2:15PM Wednesday June 9, 2010 at 20 Cooper Sq, 7th Fl.
2:15PM to 4PM: Open newsroom with wifi, bloggers and schmoozing. Bring your laptop!
Signup for free at Eventbrite. Registration required. Limited space.
Webcast, IRC, Twitter
We'll be webcasting the event live on Ustream.
Chatroom for the backchannel: irc://irc.freenode.net/#hypercamp.
A web-based IRC client. Nothing to install!

Twitter #sourcesgodirect.
Wifi will be availble
NYU has provided us with a guest account for the event.
The university has excellent net access. Bring a laptop.
This is our stage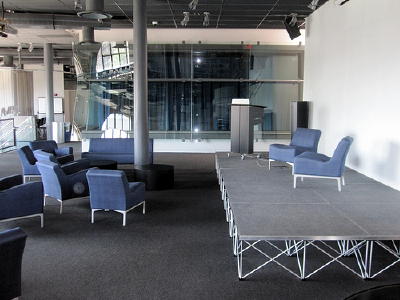 This is the stage that will host our panel discussion on Wednesday.
Background
On Wednesday our focus will be on how news and perspectives flow from the source, the person with expertise, to the destination -- the people who want to be informed.
In the past, all news flowed through a chain of intermediaries who were selective in who they heard and added opportunities for distortion. On the other hand, as our contrarian Nick Denton is likely to argue, how do you find the good stuff in a sea of garbage? Our two true-believers, Wilson and Sterne are likely to have ideas about this.
Our discussion will be Internet-style, with a microphone that moves through the room. You may make comments, not just ask questions. The room will be packed with people with active roles in this area, and active minds. You don't necessarily have to raise your hand to be asked to participate, so pay attention!

After the discussion, the "common space" will become an open newsroom. Bring your laptop, we'll have wifi (knock wood), refreshments (coffee, bottled water, soft drinks) and we'll be schmoozing and blogging about what we talked about.
Comments
If you have questions or comments post them here...
blog comments powered by