A blogger on every op-ed page
Monday, March 26, 2007 by Dave Winer.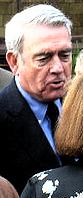 Here's a piece I wrote in the summer of 2005, from somewhere in the mountains of Montana. I'll add a little context from 2007.
By now it should be obvious that bloggers are part of the landscape of investigative journalism. If you doubt this, do a little investigation yourself into how the story about Alberto Gonzalez and the US Attorneys is being managed. You'll find that this time it's a group of bloggers playing the role of Woodward and Bernstein -- the Talking Point Memo people, doing really kickass work. I've been reading Josh Marshall every day as the scandal has been developing. And he's getting credit from some of the professional reporters I respect. Paul Kiel from TPM was a guest on this week's On The Media, and Josh was a guest on Countdown with Keith Olbermann.
I was proud of the Powerline guys when they brought down Dan Rather, not because I agree with their politics (I don't!) or because I dislike Rather (ditto!) but because the pros had gotten sloppy and careless, and they need the help we bloggers get from the communities we're part of, they need someone watching over their shoulders asking how they know this or that, or if maybe this reporter has a conflict of some sort. They often do.
The Times has invented The People's Editor, in response to the Jayson Blair scandal, a job that's supposed to perform this oversite function, but it doesn't. So far, they've only chosen from their own ranks, people with careers to protect, that keep them from looking deeply into things people don't want looked into. Further, I can't send an email to this person and have it taken seriously. He or she doesn't read the blogs to see what we're learning about their reporting.
I want them to have a blogger on their editorial page, two or three times a week, someone who comes from our world, someone who will hear what we learn. I know that even if they don't agree with my politics and vice versa, I will get a respectful hearing from most bloggers. That's a great first step for any publication to begin the integration with the blogging world. I suppose it seems risky, but you're going to have to take some risks, big ones, to turn this corner and survive.