Going to Mix?
Wednesday, April 25, 2007 by Dave Winer.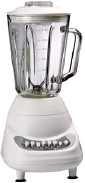 I was curious to see who's going to Mix 07 next week, so I started a wiki.
Robert Scoble's Mix 07 predictions. He says Microsoft may announce an S3 competitor. Maybe they'll allow you to specify an index page, then it'll be useful for about 100,000 real world applications that S3 isn't.
If you're going to Mix, and have something you want to talk with other people about, post a note in the comments, or on the wiki, and I'll link to some of them here?