Today's links
Monday, July 30, 2007 by Dave Winer.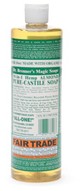 Mowser "lets you view the Web on your mobile phone."
Dare Obasanjo is fed up with A-list tech bloggers.

TorrentFreak on a no-install Java-based client for BT newbies.
Catheroo is a Fresca fan too!
Bill Walsh, heroic coach of the 49ers, died today.
Mashery is "on-demand API infrastructure."
Ed Kohler asks why FireFox defaults to Atom 0.3 feeds.
Michael Gartenberg on the competiton betw HD-DVD and Blu-ray. "The real competition here for both formats are not each other, it's DVD in the past and online distribution."
Jim Forbes, a guy I used to hang out with in the 80s, illustrates how, in a moment of vulnerability, we sometimes reveal a truth about ourselves to the rest of the world.