Another bug bites the dust
Tuesday, October 16, 2007 by Dave Winer.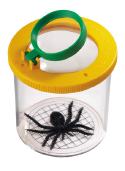 I just fixed another bug in the category processing in Flickr-to-Twitter. It's amazing that such a small piece of code can have so many bugs.
This time, the problem was if you had two tags on a photo, one of them was the one that was supposed to let your picture pass, and the other was a tag for some other purpose. You'd think the pic would flow through to Twitter.
Well, it should.
But it didn't.