More NY Times digging
Thursday, October 18, 2007 by Dave Winer.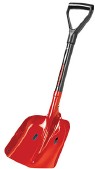 Before heading over to the Web 2.0 conference at the Palace Hotel in SF this morning, I couldn't resist doing some more digging into alternate user interfaces for news reading based on the NY Times keywords.
One thing I learned the hard way is that when you access the Times site from a script (not through a browser) if you try to read an article that's too old (not sure what the time limit is) it tries to redirect you to a login page (which is pretty pointless considering that there's no human being around to log in). I hit this problem yesterday, and then hit it again this morning, but couldn't remember what the problem was. So by writing it up this time I hope to remember.

No doubt some debunked hack journalist posing as a tech industry mogul will slander me for this, but the asshat asshole has no idea how blogging works, and who the fuck cares what he thinks anyway.