Social cameras, on the way
Wednesday, July 02, 2008 by Dave Winer.
Bijan got a preview of the iPhone 2.0 software, which adds location to the camera.
It's a piece of the social camera puzzle.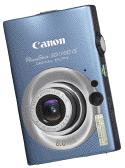 When you come back from vacation where there are lots of other people taking pictures, go to Flickr 4.0 and enter the location and the time, and voila, vacation pictures and you're in all of them. :-)
It's bad news for people cheating on their spouses. Now it'll be easier to follow your trail and who you were with. (I had a preview of this, when I was on a date, walking down the street the other way was Justin with his camera mounted on his hat and his broadcasting laptop in his knapsack. It was a long time ago, if you want to see who I was out with you're going to have to search through a lot of archives. Enjoy!)
A feature like this (which was obviously coming for years) will reshape what it means to take a picture. That's why people are confused, because we all come from the past, and this product exists only in the future (for everyone but Bijan, who I hate).
Just kidding of course. Heh.
PS: This originally appeared as a comment on Bijan's blog. An illustration of "chasing the news" earlier today.

Dave Winer, 53, pioneered the development of weblogs, syndication (RSS), podcasting, outlining, and web content management software; former contributing editor at Wired Magazine, research fellow at Harvard Law School, entrepreneur, and investor in web media companies. A native New Yorker, he received a Master's in Computer Science from the University of Wisconsin, a Bachelor's in Mathematics from Tulane University and currently lives in Berkeley, California.
"The protoblogger." - NY Times.
"The father of modern-day content distribution." - PC World.
One of BusinessWeek's 25 Most Influential People on the Web.
"Helped popularize blogging, podcasting and RSS." - Time.
"The father of blogging and RSS." - BBC.
"RSS was born in 1997 out of the confluence of Dave Winer's 'Really Simple Syndication' technology, used to push out blog updates, and Netscape's 'Rich Site Summary', which allowed users to create custom Netscape home pages with regularly updated data flows." - Tim O'Reilly.
Dave Winer

---
My most recent trivia on Twitter.