A note about conferences
Friday, October 10, 2008 by Dave Winer.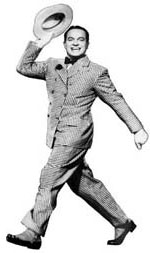 I was recently invited to keynote a prestigious conference in a European city. I agreed to speak but only on the condition that they cover my expenses. I didn't ask to be paid for my time, but after they said no, I realize I should have.
Here's why. I didn't have a product to pitch or have a company that could benefit from the PR. If I were in their shoes (and I have been) I would insist on covering expenses, otherwise the talks would just be advertisements. It seems analogous to asking a vendor to write an article in your publication, and somehow expecting that it wouldn't be an advertisement.
That's why most conferences aren't worth going to -- you're being pitched by people with a business model for being there. However if conferences were treated like journals, where you were required to only share your knowledge and not promote your products, they might be more interesting.
BTW, this came up once before -- with a conference about syndication in NYC. I agreed to speak but only if they covered expenses. They said no. They thought they were being generous by letting me speak for free! I thought they were being hypocritical, every other speaker there was promoting a product, I didn't have a product to promote.
So I thought -- why not offer my services to promote someone else's product. (When they found out they disinvited me. Ouch!)
How the world got this crazy I don't know, but it must be part of the bubble that's bursting now.
Bottom line -- if you're speaking at a conference and they're not at least covering expenses, it's probably all advertising.

Dave Winer, 53, pioneered the development of weblogs, syndication (RSS), podcasting, outlining, and web content management software; former contributing editor at Wired Magazine, research fellow at Harvard Law School, entrepreneur, and investor in web media companies. A native New Yorker, he received a Master's in Computer Science from the University of Wisconsin, a Bachelor's in Mathematics from Tulane University and currently lives in Berkeley, California.
"The protoblogger." - NY Times.
"The father of modern-day content distribution." - PC World.
One of BusinessWeek's 25 Most Influential People on the Web.
"Helped popularize blogging, podcasting and RSS." - Time.
"The father of blogging and RSS." - BBC.
"RSS was born in 1997 out of the confluence of Dave Winer's 'Really Simple Syndication' technology, used to push out blog updates, and Netscape's 'Rich Site Summary', which allowed users to create custom Netscape home pages with regularly updated data flows." - Tim O'Reilly.
Dave Winer

---
My most recent trivia on Twitter.