Is Firefox slower than other browsers?
Wednesday, March 25, 2009 by Dave Winer.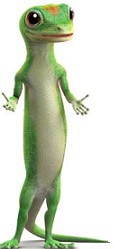 In the last few days there's been a discussion in the blogosphere as to the future of browsers, and the continued charm of Firefox, or whether there's any serious movement to Chrome. My original piece basically said that no matter how attractive Chrome might be, I can't switch because so much of what I do depends on plugins that are only available in Firefox.
But part of the the discussion centered around whether or not Firefox is slow relative to the other browsers. David Naylor posted a series of tests that show that, if anything, it's getting more efficient. His numbers are impressive. Less than half a second to launch. I've never measured the performance of Firefox or any other browser, and I don't plan to. But when people talk about the speed of a browser, I don't think of how quickly it launches or even how fast it renders a page right after it launches.
Here's what I do care about -- how slow it gets after it has been running for a number of hours with a full complement of tabs. That's the A-B comparison that we should be looking at. I think that's the subjective measure people use to say whether a browser is fast or slow. Ideally you only launch a browser once every time your machine boots. But how often do you have to quit the browser because it has become so bogged down and is using up so much of the machine's resources? I wonder if most users know that you can make the browser faster by quitting and relaunching?
It's also possible that people who use Chrome fit a different profile and don't load it up with a lot of tabs, or the UI of Chrome discourages lots of tabs -- I don't know since I have only tried Chrome, I have not used it as my daily browser.

Dave Winer, 53, pioneered the development of weblogs, syndication (RSS), podcasting, outlining, and web content management software; former contributing editor at Wired Magazine, research fellow at Harvard Law School, entrepreneur, and investor in web media companies. A native New Yorker, he received a Master's in Computer Science from the University of Wisconsin, a Bachelor's in Mathematics from Tulane University and currently lives in Berkeley, California.
"The protoblogger." - NY Times.
"The father of modern-day content distribution." - PC World.
One of BusinessWeek's 25 Most Influential People on the Web.
"Helped popularize blogging, podcasting and RSS." - Time.
"The father of blogging and RSS." - BBC.
"RSS was born in 1997 out of the confluence of Dave Winer's 'Really Simple Syndication' technology, used to push out blog updates, and Netscape's 'Rich Site Summary', which allowed users to create custom Netscape home pages with regularly updated data flows." - Tim O'Reilly.
Dave Winer

---
My most recent trivia on Twitter.