Mark this day
Tuesday, May 12, 2009 by Dave Winer.
Mark this day on your calendar.
After years of saying that instead of emulating print newspapers, Internet-based news should present the newest stuff first. I don't want sections, I want flow.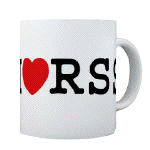 It never seemed to me it should work any other way. Almost exactly 10 years ago, on May 9, 1999, we put up a web app called my.userland.com that ran off the same content flow as my.netscape.com, using a then-new format called RSS. Their aggregator allowed you to lay out your own newspaper on the screen of your Mac or PC. UserLand's aggregator presented it as a flow, which I later called a "river of news" -- last-in-first-out. Want to know what's new? Visit the site and scroll until you're caught up. If something catches your fancy, click and read. When you're done, hit the Back button and resume the scroll.
So this period is important because ten years ago RSS happened.
And today is important because today the NY Times joined the party. They're now presenting their news flow as a flow. Gone is the pretense that news on the Internet works like news on paper. Welcome to the NY Times river of news, as presented by the NY Times.
http://www.nytimes.com/timeswire/
I've had my own version of this flow for a few years. I knew this was coming, a source at the Times briefed me on it, privately, a few weeks ago. I turned off my flow, and will leave it there for the forseeable future. Go get the river at the Times website so they can get the ad revenue. Seriously. And congrats. Let's go do the other thing now, get the Times to carry news written by people who don't work at the Times. Then we'll be ready for the future.
See the next post for a note on why open formats are so important.
Recent stories

Dave Winer, 54, pioneered the development of weblogs, syndication (RSS), podcasting, outlining, and web content management software; former contributing editor at Wired Magazine, research fellow at Harvard Law School, entrepreneur, and investor in web media companies. A native New Yorker, he received a Master's in Computer Science from the University of Wisconsin, a Bachelor's in Mathematics from Tulane University and currently lives in Berkeley, California.
"The protoblogger." - NY Times.
"The father of modern-day content distribution." - PC World.
One of BusinessWeek's 25 Most Influential People on the Web.
"Helped popularize blogging, podcasting and RSS." - Time.
"The father of blogging and RSS." - BBC.
"RSS was born in 1997 out of the confluence of Dave Winer's 'Really Simple Syndication' technology, used to push out blog updates, and Netscape's 'Rich Site Summary', which allowed users to create custom Netscape home pages with regularly updated data flows." - Tim O'Reilly.
Dave Winer