rssCloud design issue
Saturday, July 25, 2009 by Dave Winer.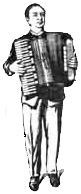 Bryan Field-Elliot raises an interesting question in the comments on the rssCloud walkthrough.
"The automatic expiration after 25 hours seems rather arbitrary. If a cloud server is going to have a policy of expiring subscriptions after X hours, I suggest that the value X be published somewhere. Within the <cloud> element perhaps, or, as part of the return value from the pleaseNotify call. That way different implementations of cloud servers can vary this value as they feel appropriate, and different aggregators will have a means to know how often they need to resubscribe."
I responded as follows (and reposted here because I wanted to make sure it gets proper consideration):
It's an interesting question.
On the pro side -- it would add flexibility.
On the con side -- it would also add complexity. Another thing to test, another thing to break.
The subscriber should poll anyway, periodically. If it detects a change that it wasn't notified of, it can resub. No harm if already subbed. In my implementation of rssCloud that gives you another 25 hours.
I'm not sure I shouldn't give you another 25 hours anytime I detect that you're alive, for example, you respond to a notification.
The point is to give the cloud a rule for when it's okay to clean out garbage. It's really hard to imagine why someone would want a different value.
Recent stories

Dave Winer, 54, pioneered the development of weblogs, syndication (RSS), podcasting, outlining, and web content management software; former contributing editor at Wired Magazine, research fellow at Harvard Law School, entrepreneur, and investor in web media companies. A native New Yorker, he received a Master's in Computer Science from the University of Wisconsin, a Bachelor's in Mathematics from Tulane University and currently lives in Berkeley, California.
"The protoblogger." - NY Times.
"The father of modern-day content distribution." - PC World.
One of BusinessWeek's 25 Most Influential People on the Web.
"Helped popularize blogging, podcasting and RSS." - Time.
"The father of blogging and RSS." - BBC.
"RSS was born in 1997 out of the confluence of Dave Winer's 'Really Simple Syndication' technology, used to push out blog updates, and Netscape's 'Rich Site Summary', which allowed users to create custom Netscape home pages with regularly updated data flows." - Tim O'Reilly.
Dave Winer