News from NY
Tuesday, July 28, 2009 by Dave Winer.
I'm spending the week in NY with family.
Doing a rssCloud road show on Thurs and meeting with tech industry people on Thurs and Friday.
Yesterday Jay and I did Rebooting the News #18, show notes, MP3. Subscribe to the feed. Every week it's better than the last.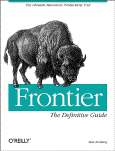 People keep asking for info on programming in the OPML Editor environment. I put together a list of resources. If you know of others please add a comment.
Went to the Mets game yesterday as the guest of Alan Levy of BlogTalkRadio, with my mom and Jesse Stay. I'd say it was the best Mets game I've ever been to. Fantastic come-from-behind victory where the deciding runs were scored with a pinch-hit grand slam. Alan really is up on the Mets so we understood all the strategy behind the Mets moves. Fantastic game. (Right up there with the exciting 16-run World Series blowout by the SF GIants of the Angels in 2002, which I went to with Scoble and Jake Savin.)
Saw this great sign on a walk today: Queens for Mike.
Recent stories

Dave Winer, 54, pioneered the development of weblogs, syndication (RSS), podcasting, outlining, and web content management software; former contributing editor at Wired Magazine, research fellow at Harvard Law School, entrepreneur, and investor in web media companies. A native New Yorker, he received a Master's in Computer Science from the University of Wisconsin, a Bachelor's in Mathematics from Tulane University and currently lives in Berkeley, California.
"The protoblogger." - NY Times.
"The father of modern-day content distribution." - PC World.
One of BusinessWeek's 25 Most Influential People on the Web.
"Helped popularize blogging, podcasting and RSS." - Time.
"The father of blogging and RSS." - BBC.
"RSS was born in 1997 out of the confluence of Dave Winer's 'Really Simple Syndication' technology, used to push out blog updates, and Netscape's 'Rich Site Summary', which allowed users to create custom Netscape home pages with regularly updated data flows." - Tim O'Reilly.
Dave Winer