Let the blogging begin!
Friday, October 09, 2009 by Dave Winer.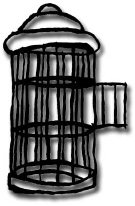 Let's start by saying there's nothing good about losing a parent.
They say it's inevitable, it happens to everyone, but in the dark of night, as you're trying to fall asleep, there's no consolation in that fact. When you die and when you go to sleep it's the same, you're on your own. The only difference is -- well you know what the difference is.
However...
In the waking hours, as you rejoin the human race (which you never really left), you find that you have a new bond with a huge number of people you knew before, but never really knew, because until it happens to you, it's all hypothetical.
Not much more to say except as one who is always looking to bond in deeper ways with others, I'm kind of excited to find out what's coming.
My father said something to me a number of times which is now comforting. He said his life didn't really begin until his father died. I have no idea if this is true or not (for me, I'm not questioning his experience) but it says to me that I have his blessing to have a better life as I grow older.
Anyway, I'm flying back to California today and have a window seat and a camera, so you can follow my progress, cloud-cover-willing, on Flickr.
More notes here as I think of them.
Recent stories

Dave Winer, 54, pioneered the development of weblogs, syndication (RSS), podcasting, outlining, and web content management software; former contributing editor at Wired Magazine, research fellow at Harvard Law School, entrepreneur, and investor in web media companies. A native New Yorker, he received a Master's in Computer Science from the University of Wisconsin, a Bachelor's in Mathematics from Tulane University and currently lives in Berkeley, California.
"The protoblogger." - NY Times.
"The father of modern-day content distribution." - PC World.
One of BusinessWeek's 25 Most Influential People on the Web.
"Helped popularize blogging, podcasting and RSS." - Time.
"The father of blogging and RSS." - BBC.
"RSS was born in 1997 out of the confluence of Dave Winer's 'Really Simple Syndication' technology, used to push out blog updates, and Netscape's 'Rich Site Summary', which allowed users to create custom Netscape home pages with regularly updated data flows." - Tim O'Reilly.
Dave Winer