How to learn to love the Fail Whale
Wednesday, October 21, 2009 by Dave Winer.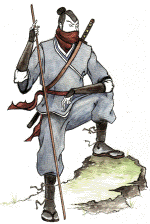 What if your Twitter client stayed up when Twitter is down?
Believe it or not -- it's possible. I'm sure it's crossed the minds of the people who run Tweetdeck, Tweetie, Brizzly, Seesmic, et al. What if users could keep communicating with people who used the same tool you use and have all your tweets flow out through Twitter when they're back on the air?
Even better, what if Tweetie and Brizzly got together and worked out a way for their users to stay up and communicate with each other, even if they used the other guy's tool? (See where this is going?)
An rssCloud case study: Brizzly & Seesmic.
Most of the time people don't think this way, except when the Fail Whale is showing up, as it has been for the last couple of days. Then creativity kicks in and you start wondering if it's possible, and if it were, what's in the way?
Maybe Twitter wouldn't like it if the client companies got too independent? Maybe they have some way to punish those who stray and reward those who don't? Some people think they do, with the little ads in the right margin of the Twitter web page. They say those ads really work, and if you don't play ball the way Twitter wants you to -- no soup for you!

I know how the Twitter clients can become free from Twitter, yet still work with it. You might have to give up your tasty Twitter soup, but you might be able to find new users you wouldn't otherwise, if word of mouth started carrying the message that your client doesn't go down when Twitter does.
Recent stories

Dave Winer, 54, pioneered the development of weblogs, syndication (RSS), podcasting, outlining, and web content management software; former contributing editor at Wired Magazine, research fellow at Harvard Law School, entrepreneur, and investor in web media companies. A native New Yorker, he received a Master's in Computer Science from the University of Wisconsin, a Bachelor's in Mathematics from Tulane University and currently lives in Berkeley, California.
"The protoblogger." - NY Times.
"The father of modern-day content distribution." - PC World.
One of BusinessWeek's 25 Most Influential People on the Web.
"Helped popularize blogging, podcasting and RSS." - Time.
"The father of blogging and RSS." - BBC.
"RSS was born in 1997 out of the confluence of Dave Winer's 'Really Simple Syndication' technology, used to push out blog updates, and Netscape's 'Rich Site Summary', which allowed users to create custom Netscape home pages with regularly updated data flows." - Tim O'Reilly.
Dave Winer