Coolest thing my father did
Sunday, November 08, 2009 by Dave Winer.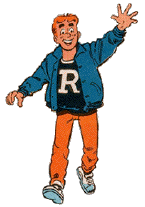 There's a meme going around about fathers and the coolest things they did when you were growing up.
Since Father's Day on October 3, I guess I've been reflecting on this stuff more than usual, and I have a story prepared. But first, my father actually had an opinion about this, he told a story that embarassed me about how he taught me to kiss. But I'm sure I thought it was cool when I was a toddler. Kids go for that kind of stuff. But the word we're looking for is "cool" and from my point of view, as an adult, here's the coolest thing my dad did.
Probably 1970 or 71. I was more than a bit of a rebellious teenager. So one day I got suspended from high school for bringing a bottle of wine to school. I was drinking with some friends in the yard before home room when the Dean of Discipline, Joseph Cotter, comes walking out, takes the bottle, escorts me to his office and calls my father to come get me. My dad drives to the Bronx from Queens, and I thought for sure I'm really going to catch it now, cause not only was I drinking wine in school, but it was his wine. I had stolen it from him. Oy.
Well, my dad comes in, and instead of giving me shit, he tells off Cotter. He says why don't you leave the kids alone. My chin dropped to the floor. I couldn't believe my eyes and ears. I thought I had moved to a different planet. The Dean thought so too, he was speechless. (He and I were enemies, I was, as you might imagine, and a major troublemaker. He thought he had me, but heh he no he didn't.)
So that has to be the coolest thing. On the drive home we talked about baseball and the weather, and he never punished me for taking the wine.
Update: Cotter died in Y2K.
Recent stories

Dave Winer, 54, pioneered the development of weblogs, syndication (RSS), podcasting, outlining, and web content management software; former contributing editor at Wired Magazine, research fellow at Harvard Law School, entrepreneur, and investor in web media companies. A native New Yorker, he received a Master's in Computer Science from the University of Wisconsin, a Bachelor's in Mathematics from Tulane University and currently lives in Berkeley, California.
"The protoblogger." - NY Times.
"The father of modern-day content distribution." - PC World.
One of BusinessWeek's 25 Most Influential People on the Web.
"Helped popularize blogging, podcasting and RSS." - Time.
"The father of blogging and RSS." - BBC.
"RSS was born in 1997 out of the confluence of Dave Winer's 'Really Simple Syndication' technology, used to push out blog updates, and Netscape's 'Rich Site Summary', which allowed users to create custom Netscape home pages with regularly updated data flows." - Tim O'Reilly.
Dave Winer