| | |
| --- | --- |
| | Tuesday, February 29, 2000 |
DaveNet: Amazon's Market Conversation.
Len MacDonell got a response from Amazon about the patent.
I got a different response. I sent an email back saying "I don't believe that Amazon is an uncaring company. I think you got caught
making a bad decision. I could once again be an Amazon customer, but not until this issue is resolved. Let me know if there's anything I can to. Everyone makes mistakes. A company with a strong future acknowledges them quickly."
Raymond Yee posted a message asking if people can contribute to the planning for the March 25 meeting, just as we were getting the new website ready to help us all plan a successful event. The official launch of the site was tomorrow, but there's no reason not to move it up a day.
Reuters: Woman Files Patent Application on Herself.
Faisal Jawdat shows how to respond to Amazon.
Dale Dougherty: Controversial Software Patents.
Luke Tymowski: "To me what Bezos and company are doing is not unlike showing up at an open house party, changing the locks, and selling off the contents, while the owners stand outside in a state of shock. The Web belongs to everyone and no one, not just Amazon."
Rick Segal on Amazon: "Man the folks at my former employer must be loving this. You couldn't script it. Amazon takes the lead in the sore winner derby, film at 11. Amazin."
AP: Squabbles Over Patents Increase.
Weblogs.Com search for O'Reilly, and for Bezos.
Opportunity knocks. I'd like to work with two or three designers on new interfaces for Weblogs.Com. It's a just a Manila site with macros. If you like playing with CSS and DHTML, and have maxed out the templates on your Manila site, send me an email and I'll create a playground for you on Weblogs.Com.
Neil McLeish: "How do I serve an ASP page with Frontier as the main web server, IIS as the secondary on port 8080, to serve the ASP page and have the ASP served page appear as an include of some sort within my Manila page?"
Jorn Barger: Hacking URLs for fun and profit.
Hey, I just heard about the Microsoft Alumni Network.
Andrew Wooldridge takes us on a tour of Netscape with his digital camera. Coool!
Cabinet is an excellent weblog.
Another interesting site: Naval Open Source Intelligence.
Note to Dale, O'Reilly Net is looking really good! Are you using the syndication stuff we worked on last year?
Andrea's Weblog: "From then on, it took me six weeks to ponder the question whether I wanted a boyfriend who lived some 400 km away and whom I would only be able to see on weekends and during our vacation. But finally, I couldn't resist him any more.."
***Another Top-100 List!
The original Top 100 page on EditThisPage.Com counts all kinds of hits, including pictures. A new page counts page reads only, starting on 2/28/00.
This list also includes sites on weblogs.userland.com. The stats are compiled once a night at midnight Pacific.
***A Talking Horse!
People yakkety yak a streak and waste your time of day.
But Mister Ed will never speak unless he has something to say.

You never heard of a talking horse?
Well listen to this!
Just type "mister ed".
***A horse that doesn't talk

| | |
| --- | --- |
| | Monday, February 28, 2000 |
DaveNet: No More Pesos for Senor Bezos.
Tim O'Reilly: "A patent on something like '1-Click ordering' is a slap in the face of Tim Berners-Lee and all of the other pioneers who created the opportunity that Amazon has done such a good job of exploiting. Amazon wouldn't have existed without the generosity of people like Tim, who made legitimate, far-reaching inventions, and put them out into the public domain for all to build upon."
A survey for UserLand.Com members. Do you plan to be a customer of Amazon, or buy from their competitors?
EditThisPage.Com: Top 100 Most Visited Sites: "There are a total of 2999 sites on this server." I guess we'll go over 3000 tomorrow?
About.com Publishing is a new My.UserLand channel.
Edward Luttwak, who I met at Davos, operates an Amazon company, in the real Amazon. He writes "We own and are protecting 180 square kilometers so far but are seeking more money to absorb more land into the operation."
Standard: Amazon.com Patents Enemy-Making Process.
Charlie Jackson takes on Amazon: "So, now you have been notified that someone is violating your patent. What are you going to do about it?"
Tim Bray: "Just move your web servers and corporate structure across the border. We're friendly up here in Canada and whereas the border is quite porous (both ways) to drugs and criminals and pollution, it's a remarkably effective firewall against some aspects of legal silliness. Also we have lots of good computer programmers up here." Thanks Tim!
Lawrence Lee checked this out and found that Amazon had filed and received three patents in Canada.
Denise Caruso: Did Consumer E-Commerce Happen Too Fast?
MSNBC: Tech titans talk but offer few tidbits: "I own about 100 shares of Amazon.com, and I wonder if you can tell me what it is exactly that I own," asked one young woman of Jeff Bezos, founder and CEO of Amazon.com. Bezos maintained that she owned a piece of the future. Yeah, our future!
Something positive people can do about patents. Create an intellectual property database like IBM's that documents unpatented prior art, so that lawyers defending against patent suits will be as well-armed as those on the other side.
MIT Technology Review: Software Patents Tangle the Web.
A redesign at blackholebrain gives it a new hard to resist look and feel.
Joern Staby: "We're urgently looking for a solution to serve banner ads on our Manila site."
On Saturday we released the plug-in architecture for Manila. They're like filters for PhotoShop or Quark XTensions. Now Frontier developers can add modules to Manila to make it do things we never intended it to do.
8/22/95: What is a Platform? "The author of an API is offering a challenge, saying 'blow my mind' to everyone who might take a stab at implementing something on top of the API."
The discussion between Jakob Nielsen and myself continues.
Jakob Nielsen is a guest on Slashdot.
WSJ: Traditional companies grab a piece of growing 'B2B' pie.
News.Com: Dell develops wireless technology.
Jake Savin participated in the chat for the MSNBC Summit which he says was mostly PR for the companies. They asked Jeff Bezos about patents, he denied having a patent on 1-Click, and wouldn't comment further because it's in litigation. OK. All the more reason to boycott Amazon.
Brent's mom, Maggie Davis now has her own Manila site. She's an engineer at Boeing in Seattle, skilled in XML (!) and looking for a job. (They're on strike at Boeing.)
Byte: Learning Perl, Part 1.
Susan Kitchens: My Dream Garden. "Not very far from me is the Arboretum, where, for under 50 bucks per year, I'm a member and can come and go and wander the grounds as I like (well, during Open Hours). 50 bucks per year is a small amount to pay for all that water and all those gardeners and all the property taxes!" Smart. Why buy when you can rent so cheap?
11/2/95: New Cave Needs Curtain. "It's been proven, websites can make you laugh and can make you cry. We can speak the truth thru this medium. We can teach each other and learn from each other. We can make new friends. Our presences will roam the wires of the web like today's automated worms and web crawlers do."
What is ebXML?
John Lim on Manila. "After accumulating about a month of writings in Webfeet, I realised that several running themes were continuing every day in my weblog. I want to knit them together to form a sub-story. I want to relate different days postings to each other. I want to categorise stories and links to create a richer Web site."
Finally, a picture of Garret P. Vreeland, being attacked by a giant ant.


| | |
| --- | --- |
| | Sunday, February 27, 2000 |

Jakob Nielsen offers two strategies for dealing with the chilling reality of software patents, and I offer a third choice.
Lawrence Lee: Yahoo, Real Networks and AOL's Patents.
Bob Burk: "I totally disagree with your opinion. I happen to hold the patent on downloading software and executing downloaded software. My engineering team spent a year perfecting this technology, and it took 7 years after our patent filing before it was granted. Mind you, this fundamental software technology invention occurred in the late 1970's and early 1980's. It is amazing how many people feel our idea and great effort should be royalty free. US Patent 4,935,870."
My response: "I've invented lots of software techniques, often at great time and expense, and often believing that competitors would swamp me because once I did the design the implementation would be easy. Fortunately there are enough ideas that take a long time to implement that I have made plenty of money doing software. So you can lecture other people on this, but you can't lecture me. I hope you didn't make one dime off your patent. Greedy beyond belief."
Jeff Cheney has quotes from MSNBC's Silicon Valley Summit.
Finally, a picture of Megnut, and the bottom of her shoe!

Linux-Newbies: International Be-Nice-To-Newbies Month.
Michal Wallace: "I wasn't thrilled when Weblogs.Com sprang up to compete with Linkwatcher, but I'd hate to live in a world where you couldn't even try."
Joe Mahoney: Browsers in the afterlife. "I imagine that when you die, they issue you with a browser that renders fast.."
Project Cool emerges from ISP Hell. Welcome back!
I was the 11th person to sign up at NoWebPatents.Org.

Applelinks.com: Don Crabb Dies. Ouggghhf.
A prayer for Don. Life is short, make hay while the sun shines, and when a big tree falls there's room for lots of growth. Don was a big tree, for sure. Take a deep breath. Don was a good guy. Busy! Opinionated. He took on the flamers. He stood by the Mac through some dark dark days. I wish I could shake his hand and say "Good job Don!" Along with Cary Lu, who passed away a few years ago, I'm sorry I didn't get to say goodbye to Don. If your browser works, where ever you are Don, Hello! And seeya soooon.
Roger Ebert: Computer expert Don Crabb dies. "Mr. Crabb would have wanted this article to end like this. For more information, go to www.doncrabb.com."
MattyG's TV and Movie Theme Songs site is getting some serious traffic.
Sunny Pre-Storm Walk: "It's pouring cats and dogs out now, windy and raining, it's a storm of a night. But yesterday it was very dramatic and *sunny*, the storm was coming in, but the light was just incredible. So I took my usual walk, this time with my camera, and learned something important that might seem obvious, but it was a revelation to me."
I have a new idea, is it worth patenting? It goes like this..
Daniel Berlinger: Archipelago is "a XML-RPC based editor for Manila web sites. Currently running on MacOS, I expect to produce a Windows version as well."
What is Intranets.com?
NY Times: "Yes, boys and girls, it's a lawsuit and custody battle over a puppet. But not just any puppet: the actual Howdy Doody marionette used on the show, which ran for 2,543 episodes from 1947 to 1960. In short, the eBay artifact of all time."
Foaf has a picture of a "Girlfriend Remote". Now that's a 9 on the brilliance scale. It has *two* mute buttons! (In case one wears out?)
The Girlfriend Remote has become a subject of discussion in the Weblog World. Excellent!
blackholebrain: "Whazzzzzzzup with all these ridiculous patents? I've read thru a lot of the commentary on Amazon, and have come to the conclusion that the reasoning behind Amazon's safari hunt for untamed patents is that they have yet to make money since they've been open!!!" Good point.
Wes Felter has tuned into Jakob Nielsen's patents and has a chilling quote from a Nielsen AlertBox. "Companies that don't claim their stake in the future will wake up in five years and discover that their competitors own all the patents they need to be on the Web."
Jakob Nielsen joins Senor Bezos on the asknot page.
IBM patent site: Method of exercising a cat. "A method for inducing cats to exercise consists of directing a beam of invisible light produced by a hand-held laser apparatus onto the floor or wall or other opaque surface in the vicinity of the cat, then moving the laser so as to cause the bright pattern of light to move in an irregular way fascinating to cats, and to any other animal with a chase instinct." Oy!
xmlhack: W3C plans XML protocol activity. "The W3C has announced their intention to pursue activity in XML-based protocols such as SOAP. Attendees at XTech 2000 will be able to give input to the planning of this activity."
NY Times: 10 Employees. No Headquarters. $45 Million Payoff.
| | |
| --- | --- |
| | Saturday, February 26, 2000 |
Now Manila supports plug-ins. The first one, surveys, is ready to run on most UserLand-hosted Manila sites.
If you're a Frontier server manager, you can install Manila plug-ins to bring new features to the sites you host.
The Manila plug-ins architecture gives developers lots of power.
A rambling piece on competing, Blogger, Sidekick, Bill Gates, BlogThis, brilliance, Amazon, patents, why software markets die, and why Internet users are not powerless because Amazon still has competitors they can buy from.
This might set the record for the longest license plate.
BurmaNet News is heavy. I'm starting to look at sites based on how many members they have. This one has 42. The highest membership site on EditThisPage.Com is Crusoe's Companion with 116.
A Weblogs.Com search reveals that 74 of the sites link to specific pages on Amazon. When you go to the sites the links can be hard to find. Amazon is quite deeply rooted on the Web, without help from a patent.
Fourteen weblogs point to noamazon.com. That's up from zero yesterday.
Blogger sites that point to NoAmazon.Com.
Dan Gillmor has an email from the president of Cuesta Technologies, who says "We have been providing affiliate programs for our client web sites since 1995."
Bitácora: "Mis Pesos no son para el Sr. Bezos."
Sr. Bezos makes a guest appearance on the asknot page.

Hey how did I miss that there's an XML file pointing to all the Blogger sites?
Who Is NoAmazon.Com? Who Is Casey Muratori?

Seattle Times, 11/7/99: "Casey Muratori, a software programmer with Kirkland-based Rad Game Tools, was so incensed by the lawsuit against barnesandnoble.com that he set up a Web site called Noamazon.com. 'We were just outraged that we had spent a lot of money at their Web site and they took a stand in the wrong direction," he said of the reaction among fellow programmers at the Kirkland company. 'I'm sure the engineers at Amazon.com knew this was something that should not have been patented.'"
I added two global shortcuts making it easy for UserLand-hosted Manila sites to point to NoAmazon.Com. They are "noamazon" and "noamazonalignright".
Too bad this domain is under construction.
BTW, a heads-up to people with sites on UserLand servers. You don't have to agree with me. I had a conversation with a friend who has a site here and has a different position on Amazon. He said he saw me as his landlord. That's not cool. You are free to have any point of view you want, I don't want any editorial control over your sites, I only want to influence your opinion, not to dictate it.
Qube Quorner: "Qubes are very good at serving static pages, but bad at serving dynamic pages."
Dear World, I can't take it any more.
Adam Platti: Street Art in San Francisco.
Oh geez, this is a serious site.
Hommage à Hedy Lamarr. Gorgeous!
Big news! There's now a category for more or less Dogma 2000-compliant weblogs.
| | |
| --- | --- |
| | Friday, February 25, 2000 |
Milestone: surveys.userland.com is now a Manila site.
Very soon, possibly later today, we'll show you how to add surveys to your Manila site. We'll also show how the new plug-in architecture works, how developers can add commands that appear in the Editors Only menu, easily define legal macros that can be called from pages on a Manila site, even respond to incoming XML-RPC messages. This will make Frontier a more powerful web application development environment, one with a growing installed base of writers, designers and graphics people who are ready for innovation.
David Carter-Tod: LDAP and Security in Manila.
Feature request: Height, Width on SCRIPT.
We've been reviewing Microsoft's agreement for Link Exchange.
Linux Capital Group is a "business incubator and venture capital company specializing in the GNU/Linux operating system." Interesting site!
Ask Tog: "While the battle lines of pro- and anti-Aqua have been drawn in blood, no one seems to be looking at the real problem, and that is that Apple, in OS-X, is doing nothing other than running a 10-year-old and 20-year-old interface together at high speed."
Brent is showcasing the faces of Manila.
An interesting site that builds on the Open Directory Project.
BTW, the best time to send me a link, for maximum flow, is any time between midnight and approx 4AM Pacific on weekdays. That's when Scripting News is emptiest, and it catches the early morning rush on the east coast of the US. The absolute best time of all is overnight Sunday, to catch the Monday surge of hits. Monday is the biggest day on Scripting News.
***Death penalty stuff
Don't read this if you don't want your emotions stirred. There are some days when you have to avoid these kinds of things. But the issue is raised, it's part of our political process this year in the United States.

Question asked of Al Gore: "Are there people on death row elsewhere, or federal death row, who are innocent? Isn't that something we should be worried about?" Good question! Now here's his answer. "I think that any honest and candid supporter of the death penalty has to acknowledge that that support comes in spite of the fact that there will inevitably be some mistakes."
1/29/98: "I feel deeply sad for poor Sam Winer, to leave this life in such an awful way. There was no mercy or forgiveness for Sam in his final moment. No kindness or love. The last face he saw was someone who was going to kill him."
| | |
| --- | --- |
| | Thursday, February 24, 2000 |

CNN: Texas executes Betty Lou Beets. "Betty Lou Beets, convicted of murdering her husband in 1983, was put to death by lethal injection just after 6 p.m. CST at a state prison in Huntsville, Texas."
2/3/98: "Warden Baggett, thank all of you so much. You have been so good to me. I love all of you very much. I will see you all when you get there. I will wait for you."
MSDN: A Young Person's Guide to SOAP. "The guiding principle behind SOAP is to 'first invent no new technology.' SOAP uses two existing and widely deployed protocols: HTTP and XML."
2/18/95: "Every writer can participate in the web. Someday, very soon, I believe, every writer will."
3/31/95: "I remember, as a kid, sneaking into my parents' bedroom to look at my father's stack of Playboys. No, I didn't read the articles."
2/4/98: "I believe we have the most to learn from the people we want to listen to the least."
What is Donkeymon? "Wow, I just noticed that I got linked to on The Scripting News somehow, and that is why I have been getting so many hits all of a sudden. The down side is that of all those hits, only one person wrote me an email. But if I am going to get hits I will probably have to put somethig interesting on here soon." I love the Donkeymon!
Yet another Weblog parody!
What is pokemonleague.editthispage.com?
Want to know how you can integrate a 1.5 million site web directory into your Manila site for free?
BTW, we recommend using their second method for integrating with Manila. Make <script> a legal tag for your site, if you haven't already done so. This method of integration is becoming commonplace, and that's a good thing. We use the same method for the Weblog banner ads. How different our world would have been if HTML had an <include> tag from the beginning?
Another parody of self-importance in the Weblog world. "Graham believed he could simply slut his way to the greatest number of links. This proved impossible, as Williams and Winer had an unnatural obsession with linkage, and Graham simply couldn't fulfil their needs." Funny!
MSNBC: No sex, please. We're NASA. "While NASA officials don't categorically state that there has never been any sexual activity in space, they have consistently drawn a veil over public discussion of such questions." I always wondered about this.
The Unofficial Slashdot Purity Test.
Cruel Site of the Day: "This site has been categorized as Tasteless by the Websense censorware program."
Wes: "Woohoo! Faisal has a weblog."

John Dvorak: "The higher up on the ladder you are, the more pixels you get on the home page for your pet project. In fact, the new MSN.com Mars home page appears to be an incarnation of the MSN.com corporate org chart."
Susan Kitchens: Community! Fads! Links!
A new feature that's almost ready to ship. Now we can run surveys from within a Manila site. To try it out, for now, you must be a member of Weblogs.Com.
Bradlands: Enigmatic Yet Popular. "CNOT caught up with Williams and Winer outside the popular Buck's Woodside restaurant where secret negotiations for Graham's acquisition of their respective companies are said to have taken place."
Brigitte Eaton: "Did you ever forget that you used to care about impressing your parents and then suddenly realize that you had finally done it."
Salon: Linux in every lap. "All the forces that make Linux great at being a server OS apply equally to the desktop. It just hasn't been possible because it hasn't reached that stage. If we wanted to do this two years ago, it would be pretty undoable. Now the basics are there, and now the users are there."

Philadelphia Daily News: "But there was something weird about her boobs, wasn't there? They were squeezed so close to her sternum, they looked like a single unit, not twin Tetons. To duplicate the effect, you'd have to glue a cleft soccer ball to the center of your chest."
Philly Future: "Up until now we have displayed banner advertisements for other weblogs as a favor to the EditThisPage community. These banner advertisements are not chosen by this site and are algorithmically selected by Weblogs.com. Sadly, one of these ads now point to an obvious porn site."
We're having a debate about sex on weblogs.
***
---
Experimenting with Global Shortcuts

You may see the contents of this section change as the day goes by.











Little-known fact: If you want to make your server compatible with ours, read this XML file every hour and if it changed, copy it into your database. It's pretty straightforward to do, and obviously works with content management systems other than UserLand's (because it's XML, of course).
A little-known shortcuts-related feature on Weblogs.Com.
Somehow I don't think this will appear on the home page.
Today was a total Manila Express™ day.
| | |
| --- | --- |
| | Wednesday, February 23, 2000 |
DaveNet: How to win the Presidency on the Internet. "The last time we had a choce, imho, was Nixon vs McGovern in 1972. That was the last time I worked for a presidential campaign. In 2000, this year, I'd like to work for one."
CNN is a My.UserLand channel. A surprise! Now if they'd fix the font size on the stories in MSIE5/Win. I'd be even happier.
Wired: The Web the Way It Was. "Thanks to new easy-to-use software, the number of weblogs on the Net seems to be growing at an unprecedented rate."
Weblogs that point to the Wired article on Weblogs.
Friday: "If there's an effective voter insurgency in either party, there's a chance that the US can overcome the multi-generation legacy of meaningless elections. If Gore and Bush coast into their conventions, there's no chance, in my humble opinion, of there being choice. So vote for McCain, and after he wins, let's ask him about free speech on the Internet."
OK. What about free speech on the Internet? McCain, if you want to be different from Clinton, say something different about the Internet. Let's talk about it.
NY Times: Presidential Primary Calendar.
***Today's photos
I had a Spicy Noodles dinner with Nick Denton and David Galbraith of Moreover.Com.
Denton asked if we should write and sign a joint manifesto explaining where our part of the Web is headed. Some good ideas in this piece, imho.

And now, for the first time On The Internet, the Spicy Noodles, in person! Well, some of the pictures didn't come out so great, that's why I'm going back on Monday for a lunch with Mike Boich of Eazel, and of course I'll bring my digital camera and take some more pictures.
Now, there's actually a serious side to this (sure!)..
SpicyNoodles.Com will become a Manila hosting service like EditThisPage.Com. Our German hosting service, running on a server in Germany. Other Europeans are welcome of course, as are Americans, Asians, Africans, or Australians. (Did I leave anyone out?)

More pictures. If the atmosphere at Buck's is too kitschy, or if you can't get a table, or if you want some privacy, try the Parkside Grille in Portola Valley. It's quieter, and they have the best California style food in the area. If you're lucky enough to get Lori for a waitress tell her she's fantastic, and then tell her you know me.

Oliver Breidenbach: "You can not imagine how big this event is."
***Checkin in
Register: CeBIT bans Tom's Hardware, Register. "Online journalists will be banned from next week's CeBIT trade show in Hannover, Germany."
XML.com: Advanced XML Applications in Zope.
Great links today on Qube Quorner.
On the Weblogs.Com HotList, Blogger pulls ahead, increasing its lead over Manila. A little shuffling in the top 10, but surprising stability.
Michael Parsons: Database Theatre. "Well, I've never really thought about it before, Earl, but I think I'd go for post-apocalypse Los Angeles. Nicer climate."
***R-rated weblogging
Yes Virginia, there is a sex weblog. It had to happen. The guy who runs it wants a link. Happy to oblige! Now, how about some more mature women for us older guys??
The sexlog guy gets it. Right after I linked to him, he links to me. Excellent. The Web is a conversation. Now, I don't want brushed-over pumped-up mature women. I want the girl next door, down the street, shopping at Nordstrom's or reading in the Stanford library. Exploring new dimensions of weblogging!
Young men sometimes think that women stop being girls as they get older. It's not true! (Thank god.)
| | |
| --- | --- |
| | Tuesday, February 22, 2000 |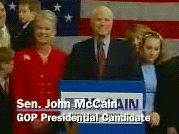 NY Times: McCain Is Victorious in Arizona and Michigan. "Mr. McCain's victory quashed any notion among Republicans that Mr. Bush is now their invincible nominee."
Kung Pao Chicken at Jing Jing's, home of Spicy Noodles! More pics tomorrow.
Press release: Register.com launches something that sounds like Manila. "With FirstStepSite, register.com customers can purchase a domain name such as www.mybrand.com for $35 a year and immediately create a Web site at that domain through the easy-to-use, template-driven WebSiteNOW! online Web site creation software developed by Inabox Inc. Sites for new customers can be viewed on the Internet immediately and are posted at the customer's domain name within 24-hours of creation."
CarpeDiem: We ARE a Community.
arch>inter.LOG: "I continue to keep a weblog because it creates content and contributes to the development of a community."
Two essays, one web. Different tools, same world.
BTW, I never would have found inter.LOG if it weren't for Weblogs.Com.
I think one of the next steps for Weblogs.Com is to allow people to create their own renderings of the data it contains. It doesn't have to be UserLand-branded. Why should this resource be tilted to one brand of Weblog? It shouldn't.
Karl Martino: "Here in ManilaLand, there are multiple places for people to go for guidance and recognition. Scripting News being the largest, but there are others like Carpe Diem that consistently point me in cool directions as well."

Wired: "AOL Europe announced Tuesday that it plans to give all German primary and secondary schools and 900,000 German schoolteachers free access to the Internet."
Tom Donovan has Manila Express functionality for the Mac.
Salon: "McCain went to Minnesota with his top aide to study the Ventura campaign when he was preparing his own run."
News.Com: Dell to build, manage small-business Web sites.
Dell: How to select a hosting provider. They don't list software as a differentiator, which tells you how far this market has to go.
I find the Weblogs.Com hotlist endlessly fascinating.
Twenty-three sites are pointing to the hotlist now. "Watching them watch us watching them."
That's enough to get it on the hotlist, so tomorrow it will be watching them watch us watching them watching us watching them. You get the idea.
Marc Canter: "Everyone should have a theme song."
More stats. The 50 most-read pages on Weblogs.Com.
Oliver Breidenbach: "Austria is currently a political hot spot. However, its people are very traditional. While hundreds of thousands demonstrated in Vienna, in Mariapfarr thousands celebrated the anniversary of a local hero's struggle against oppression a couple of centuries ago, in traditional costumes."
Blotter is a "powerful extension to the standard Manila website offered by weblogger.com."
Dan Gillmor: Vertical technology markets returning as info appliances.
I just cleaned up the global shortcuts site, these are the shortcuts that work on all UserLand-hosted sites.
One sure way to get me to point to a site is to whine about me, using an aesthetically pleasing template. It's true, there are security concerns with HTML email. It's also true that I was excited by the power I had gotten.

On the Web, I don't have to think through all the implications behind my opinions, because in an instant, the full depth is explored. This is a group-mind you're interacting with, the kind of stuff Engelbart experimented with and Nelson wrote about.
NY Times editorial: Privacy on the Internet.
John Gilmore: "The rest of the world does not want American ideas of free speech shoved down their throats."
Webfeet, a Manila site, was named a Top Site In Malaysia.
Kevin Kelleher translates the Italian review of EditThisPage.
WAPobjects Framework brings WAP to WebObjects.
James Fallows: "But the Internet, with its near-zero distribution costs and its ability to group widely dispersed people with common tastes, may be a hospitable environment for boutique enterprises. Maybe that's where I'll launch my little word-processor company."
Fallows got a mention in the UserLand DG: "In theory, Agenda could read large files and separate the information into various categories automatically. Jim Fallows was the only guy I ever knew to get this feature to work."
We have another goodie for today, but I forget what it is!


| | |
| --- | --- |
| | Monday, February 21, 2000 |
Frontier: Scripting Manila. "How is Manila like Eudora, FileMaker Pro, and BBEdit?" It's a scriptable application.
Josh Lucas implemented the Java equivalent of the code we released today for Frontier.
As Dan Gillmor said yesterday, Internet developers create platforms that have APIs and developer programs. Today we have released Manila's API in an easy to program-for package.
8/22/95: What is a Platform? "The author of an API is offering a challenge, saying 'blow my mind' to everyone who might take a stab at implementing something on top of the API."
Pike, coming soon, is a desktop application that builds on the Manila API. You might think of Pike as the MacWrite of the new web writing environment we're building. A simple app with the essence of a new idea, that can be expanded on and competed with, as Word, Pagemaker, MORE and Quark XPress were refinements of ideas pioneered by MacWrite.
I'm sure this is totally confusing if you don't know a glue script from a hole in the ground, suffice it to say it's a step down the road to something that (we hope) every person who writes for the Web will want to use.
***Evening work
I just figured something out peeking behind the scenes at tomorrow's Marc Canter piece. He links to a ShockWave page by Stuart Sharpe. I sat there clicking on things, and then I realized that Stuart isn't doing presentations, he makes musical instruments. But they always play something sexy no matter how you click.
I think Marc has been telling me this for years, but somehow it just sank in.
I'm working on the hotlist code, making some changes, adding some of that infamous logic, but not too much.
Blogger: Which site should be blog of the week?
***Search engine evangelism
Do you know any business development or engineering people at search engine companies such as Google, Atomz, Yahoo, Inktomi, AltaVista, Lycos, Excite or Ask? If so, and if you like Manila, you can help us get more great searching, preparing for a million sites this year, and help us focus on making the editorial system work better and better.
Here's how you can help. Send them a pointer to this open proposal to Search Engine developers. Thank you.
BTW, this proposal should also interest our competitors, whose users will want smarter and faster searching too.
Atomz.com appoints Robert Carr and Marylene Delbourg-Delphis to the Board of Directors. I knew Robert when he did Framework for Ashton-Tate, and Marylene when she was CEO of Acius. I sent an email to their PR people asking them to look at our proposal.
I just set up Atomz to search scripting.com. (It only found two pages here, heh heh.)
PicoSearch is a free web search engine.
***Links and stories

Does KDE have XML-RPC integrated?
What are Pushlets?
I just discovered HitBox. It's awesome.
Why developers want HTML rendering in the OS. "All I had to do was copy and paste. This is what OpenDoc was trying to do. You have to go all the way back through VisiOn and Xerox PARC to find examples of software engineers trying to pull off this kind of integration on a mass market level, with varying degrees of success."
Eric Soroos sees some privacy problems with Javascript in Mail.
Richard Smith: The Web Bug FAQ.
CNN: Louisiana law permits tossing lingerie from Carnival floats. Thanks to Flutterby.
Press release: Alphanumerica Embraces Mozilla.
Bob Crispen reviews the presidential campaign websites.
NY Times: Old Apple Macintosh Team Aims to Put Linux on the Desktop. "The Beatles never got back together, but four members of the original Apple Macintosh team are regrouping. And they mean to take the best of the quirky Apple computer and move it to the world of Linux software." Go go go!
Marc Canter: "I could go on for ages. But why do you think God invented time? So everything doesn't happen at once!"
Webfeet is another new hottie. The hits just keep on comin!
This weekend Jeff Shelton, editor of Zope Newbies, ran in a marathon in Austin, TX.
Even though today's a national holiday in the US, we're still going to release a Biggie. This one is for Frontier users, although when Pike is released it'll be for them too. Hint: It'll make it easy for you to write scripts that connect your workstation (Mac or Windows) with your Manila site.
MacWEEK: Windows 2000 Server benefits Mac users.
Andre Radke: "One year ago today I started working for UserLand." Wow! The blink of an eye. I feel like Andre's just getting started. On second thought, the reason our servers are running so smoothly these days is Andre's work. I like Andre so much. He's smart, disciplined, and (most important) he laughs at my jokes.


Last night Bradlands spammed the hotlist. I thought someone might. We can easily correct for the technique he used. But maybe this could run on the honor system? (And before any ninnies say I'm criticizing him, I like Brad, and if you view source on his home page he's merely asking whether we need popularity contests, which is a fair question.)
So here's the answer. I have no idea, but I like to see what makes my sites move up or down each kind of list, and I learned a lot about how the weblog world links into our sites, and it's already lead to some plans for improving the flow of our sites, so to me, it's totally worth it, after one all-nighter and two scans.
While I was traveling Sheila and Brent stayed at my house. Sheila took some pictures. She also left a little plant, which I spaced out and forgot to water. Not to worry, I caught it in time, and hosed it down last night. I'll post a picture later.
FireDrop: "FireDrop is in 'stealth' mode because we're doing something incredibly special and we're not quite ready to tell the world about it."
Isn't it amazing that CNN still hasn't fixed the display of their site in MSIE5/Win? I cannot read the text on their site. It's too small. Is anyone home at CNN?? Of course Yahoo has no problem with the same story.
One of my favorite web pages. It's where we redirect from sites that are gone. But not forgotten.

| | |
| --- | --- |
| | Sunday, February 20, 2000 |
The Top 100 Sites ranked by Weblogs.Com.
Found another problem! Links of the form http://somesite.com weren't being counted. (Note the missing trailing slash.) I just added code that allows these kinds of links to be counted too.
Now that change *did* shake things up. Blogger is now the number one link. Congrats to Pyra!
I expected a skew toward UserLand-hosted sites, but Camworld, Evhead, Robot Wisdom, Kottke, Megnut, and Memepool are in the top 10.
However, #2, #3 and #9 are UserLand sites.

The list is rebuilt every morning at 2AM Pacific. It shows the most popular 100 links among the 471 sites scanned by Weblogs.Com. The number in the third column is the count of times the URL appeared in single or double-quotes in all the weblogs.
There's no logic or weighting as on Beebo, or any attempt to figure out what's fair, even pointers coming from a site to itself are counted.
Seven sites are pointing to the hotlist.
Jim Roepcke: "This is navel-gazing at it's best.. or, worst!"
***A special section on brains
Brain Awareness Week is March 13-19.
Pages about brains: WebMD, Britannica, Dr Koop.
You could buy your brain a present to celebrate Brain Awareness Week.
Brains4Zombies.com. "Your online home for Brains and Brain-Related Products."
A new shortcut that works on all UserLand servers. "brain" generates:

***We now resume our regularly scheduled program
Jeremy Bowers has figured out how to use Netscape with Manila Express.
Wes Felter rants back at Bob Frankston. I think I had a dream about this once. You may remember a few years ago when an obscure physicist was experimenting with a crazy new Internet service that no one thought they wanted -- it was called "The World-Wide Web". Right on Wes. Tell it like it is.
Sounds like Visual Basic is becoming Java.
Jakob Nielsen: Loneliness and the Internet.
Dan Gillmor: Platform battles should benefit the consumer.
Dave.EditThisPage.Com: This is a Manila Site.
An Italian review of EditThisPage: "Quanti mantengono un sito sono ben consapevoli delle attenzioni che ciò comporta. La manutenzione è fatta quasi sempre manualmente, con editor e programmi Ftp e i grattacapi non mancano mai, soprattutto quando il numero di pagine da gestire è elevato."
Marc Canter: So many frames, so little time. "With Photoshop or Premiere anybody can make a digital movie today. That power in the hands of the right people - can create a whole new artform - a new way of communicating - and generate loads of new jobs and wealth."
The cowskull debate continues on kottke.org. It's not actually that much of an issue anymore because we allow Manila designers to specify the link-to-DG graphic. This is one of the first things we fixed after shipping Manila in December 1999.
Passionate and personal stories on lawlady.editthispage.com.
A year ago today it was moving day at Sheila's.
Reminder: There's a website just for whining. Wheee!
Shake me quake me.
| | |
| --- | --- |
| | Saturday, February 19, 2000 |
DaveNet: 'Adopt a shared vision'.
MSNBC: Bush wins South Carolina primary. "With South Carolina behind them, McCain and Bush will dash off to Michigan, the biggest contest of the primary season so far with 58 delegates at stake."
2/4/00: How to Make Money on the Internet. "US President Bill Clinton gave a great speech at Davos on Saturday at noon. The multiple tracks of Davos merged into one. Clinton, who had little sleep in the previous three days looked tired, with big bags under his eyes. He spoke softly, but his message was powerful."
Davos Newbies: Clinton's final answer. "So we need these networks. And you are in an unbelievably unique position. So my one wish for you -- you might think I'd say China or this or that and the other; it's nothing specific -- develop a shared vision. When good people, with great energy, have shared vision, all the rest works out."
Frontier users who want to use Manila Express to add content to a site behind a firewall, or who don't want to use UserLand's server to update their site, will want to grab ManilaExpress.root.
Susan Kitchens goes cloud watching.
Weblogger.Com does commercial Manila website hosting, template design and custom development.
ZDNet: How to hire a Web site designer.
Weblogs.Com: The flow formula for banner ads. "Until today our method of choosing an ad to display was uniform, the script picks a random number and uses that number to index into a table of ads. Every ad was just as likely to appear as every other ad."
Scripting.Com rose several ranks on the Beebo Weblog Ratings this week. There are 4 Manila sites in the top 50. Hint: if you get one of these sites to point to you, you'll rise on the list.

I started coding up my own Beebo-style page just to see how their selection of logs affects the rankings, and came up with very different numbers, using the 471 sites registered at Weblogs.Com. I'm going to put the results on a web page tomorrow.
Hey Zeldman has a weblog.
Wired: Just Say Nokia. "In the northern skunk works called Finland, the 21st century is in beta: It's a call-anytime, roam-anywhere, use-any-protocol kännykkä world."
Me and Jason Levine. "Now, in my family, which I suspect is a lot like Jason's, it was the worst thing in the world to change your mind. Once someone caught you doing it, everything you ever said was totally invalidated. So you fought like hell when someone said you changed your mind."
NY Times: Sony Web Site Mobbed as Playstation Fever Strikes.
Eric S. Raymond: An Interview with Tim O'Reilly.
Marc Canter: "There's a big difference between the way things are supposed to be and the way they really are. If you don't have your media on a local drive - then it ain't gonna load in time. There's no such thing as networked based 'multimedia'. Streaming media is *not* video."
Let's do an experiment. Which of these virtually identical pages loads faster? Exodus or Conxion. Register your response here.
A bunch of email. Whoa Dave, Did you endorse McCain? No.
Emailing with Denise Caruso I said "The last time there was a choice it was Nixon vs McGovern. I didn't like Jimmy Carter, but if he were running now I would support him. The next president will be the child of a politician. How to win? Force the other guy to take a stand and never take one yourself. No choices."
Redherring.com: Microsoft is losing its grip. "While Ms. Roizen agrees with colleagues that the playing field has changed, she says, 'That doesn't mean that Microsoft is marginalized. They're still an incredible force in the Internet economy.'"
Brig there's a lot to say about this. No one actually gets hurt by what someone else says about them. The hurt is self-induced. These are just little ones and zeros on a magnetic surface being transmitted by EMF or something like that. There's no actual matter being moved here. No real danger.

BTW, speaking as a designer, which you'd have to go look at my software, dating back to the early 80s to judge, one thing you always want is feedback, esp from people who know how to give it. Powazek is a weblog newbie, clearly. Struggling to understand the rules of this medium. That's good. Maybe he'll teach us something. Maybe he already has. Weblogs are different from document oriented websites he's worked on in the past. I've heard him speak about how he does Fray. It's a very different thing.
BTW, the rules aren't about manners. Every medium has its limits. Every art has strong opinion, and strong response.
Required reading for anyone who wants to grok weblogs.
| | |
| --- | --- |
| | Friday, February 18, 2000 |
DaveNet: Give Democracy a Chance. "Hey Dave, don't y'all have free speech? Yes, perhaps. But are we any good at it?"
***An open search engine
With over 2700 Manila sites hosted on EditThisPage.Com, we now have an interestingly large base of content and no way to search it. Until now.

EditThisPage: How to set up a Manila site for searching.
The interface is open and documented, implemented in XML-RPC, so other content management systems could tie into our search engine, and other search engines could support Manila sites.
A list of sites we index. Some people got in early, by being curious! But wait, there's more. A page listing the most popular searches and one listing the most recent ones.
***Regular expressions for Weblogs.Com
One of the nicest features on the home page of Weblogs.Com is its search command. For example, here's a query for all the weblogs that mention SXSW. That's an easy search string to find, it's unlikely to appear in any context other than the SXSW conference in Austin in March.
But what if, for example, you wanted to find all the sites that have the word "cool" mis-spelled, with extra o's and want to find them all in one shot, regardless of how many o's they have? Here's a Regex query that finds those sites.
So that's the little goodie. We're doing a toe-dip. We've not put Regex on a server before, so we're not sure if it's 100 percent reliable. We decided to try it on our newest server, with a crowd that might care and see what happens. There's a cribsheet for Regex, with pointers, please discuss on the Weblogs.Com DG.
***Links links links, we got links!
Hey back in the 1900s, esp towards the end, I thought how neat it would be to look back on the 1900s, but that was overly self-centered. I almost never think about the 1900s. So there!
Salon: "An avalanche is coming!" "As Iranians surge to the polls, a new generation of liberal reformers is expected to be swept into office. But it's not yet time to declare the mullahs powerless."
Reuters: Bush, McCain Push for Victory in S.Carolina.
Reuters: Big Turnout in Iran Raises Reformist Hopes.
CNN: "Men and women supporters of the reformist movement enjoyed themselves together in public, singing, swaying and clapping hands to pop music crooned by a former revolutionary guard."
Both McCain and Bradley voted *for* the Communication Decency Act. McCain sponsored legislation that would have required filtering software on computers in schools.
Mac columnist Don Crabb is seriously ill. You can post your greetings on MacWEEK.Com.
browserware.org responds fast. Excellent!
Eric Soroos: Seattle FUG Meeting 2-22-00.
News.Com: White House declares Y2K bug victory.
Schatzhalp Lunch at Davos: "This is where we had lunch at the final day at Davos. Already I had forgotten how spectacular the scenery and how collegial and friendly the spirit of Davos is. Thanks to Suzanne McCullagh, the webmaster at WorldLink, for sending this picture."
In my Let's have a meeting! post I said: "I want to have a Saturday afternoon meeting with the EditThisPage, Manila and Frontier people in the Bay Area." Some people interpreted that to mean this Saturday. That's not what I meant.
The status of the meeting: Dan Mitchell at De Anza says we can do it there. I'm waiting to hear back on available dates. In the meantime I may have to go to Australia in late March, so we'd better do it in the first half of March. Sorry for the confusion! I never thought we could possibly pull it off in just a few days.
Vitessa: XML-RPC client for Tcl v7.6.
Vitessa partners with Vignette and others.
Dan Gillmor: "Software and business method patents are a total scandal, but Congress and the Patent Office just lets the system keep rolling along. Consumers, and the free enterprise system, will be the ultimate losers in this foolish game."
This morning I took an auto trip at sunrise and captured pictures of Silicon Valley, waking up. Warning, there are a lot of pics on this page, if you don't have a fast net connection it'll take a long time to load. No whining!
Scott Mace: A big week for Quality of Service.
ZDNet: Microsoft on 'Open Windows' -- Baloney!
Luke Tymowski: "Why don't I like Domino? In brief, because it sucks hard, pretty hard."
A Picture of Weblogs is a Java applet that shows a visual relationship between the EatonWeb-listed logs.
ElectricNews: World weather now on WAP.
***Woof woof!
I say I don't like Derek Powazek's style of weblog. I say why. Then I get a bunch of links from people who would never link to me otherwise, some of whom even have Weblogs.Com banner ads, and therefore get links from me. "The sky is falling the sky is falling, Dave criticized someone! Helllp. I'm so outraged."
So like Pavlov's dog, I now know how to get links from that crowd, and I might know a few more tricks too. Woof woof!
BTW, the only reason I criticized Powazek is that I think his design sucks. I had tried it several times, so I know it had nothing to do with my mood. He preaches about his design skill so mightily. I think he's pompous, a set-up to be ragged on if there ever was one.
And a PS to Evan and Meg at Pyra, two very sweet people whose logs I read regularly, if I had known he was coming to work for you I would have sat it out. Best wishes for friendly respectful competition, that's not what this is about.
***About the cowskull
Since people mention the cowskull disaster so frequently, I thought I should explain what happened. The cowskull was originally intended to be a mode-flip, to move you from the presentation view to the editorial view of a story or picture in a Manila site, and back.
Somehow this broke during the development of Manila and no one noticed. The other side of the mode-flip, from the editorial view to the presentation view was deleted. This is an internal team issue at UserLand and should not concern anyone else, unless they're interested. So anyway, the cowskull was not correctly implemented. Whatever. Onward!
BTW, it's really silly to pick on this one glitch. Look at Manila as a whole. It's a very large community of users. That couldn't have happened if we hadn't done a lot of things right.

| | |
| --- | --- |
| | Thursday, February 17, 2000 |
Manila Express™ is ready! Click on the graphic below.

Once it's installed you can right-click in any Web page to add a link on the home page of your Manila website.
This reduces another multi-step process to click, edit, click. Less work for you, more good links for your readers.
MSIE5/Win-only. The next Big Goodie will be cross-platform, cross-browser, I promise.
Thanks to Garret P. Vreeland for a great site and user interface design, as usual. It's a total pleasure working with Garret.
The two people are Sheila Simmons and Brent Simmons, wife and husband. We wanted pictures of people in the Manila Express user interface. Young, relaxed, nerdy, happy (even nutty!) Web people, to convey the spirit of Manila.
Let's Have Fun!
***pikeRenderer
Frontier: What is an Outline Renderer? "Outline renderers are not new, they date back to Frontier 4.x, in 1996, almost four years ago. Amazingly we've never had a web page that explains how they work."
Samples: pikeRenderer. "We decided to go all the way and emulate MORE's rules-based renderer, but instead of using a cumbersome dialog interface to specify the rules, we use XML, in a new and elegant way."
As usual, full source is included.
***Other stufff
Tomorrow's feature is not a Widget.

MIT: Software Patents Tangle the Web: "By law, no invention can be patented that has already been patented by someone else or has been published prior to the time the patent is filed; in the language of the legal system, such patents and publications are known as prior art. A key problem is that software programming—especially in its early days—was famous for its lack of a published paper trail and for the informal exchange of code and techniques among programmers. These poor 'non-patent' records, combined with the PTO's late arrival to the software game, mean the agency examiners who scrutinize applications often have tremendous difficulty establishing exactly when an invention was first made."
That's why sites like Outliners.Com are so important.
Bloomberg: "Microsoft Corp. would
be willing to open the source code for its Windows software to
competitors if that was all it would take to settle the antitrust
case filed by the Justice Department, Chairman Bill Gates said."
One of my favorite ETP sites: Montana News Daily. Montana is an interesting place. Great editorials. Famous people doing silly stuff. Did you know Charles Kuralt has a secret life? Did you know that women in Montana have fewer heart attacks? It's a well-done site, makes Montana sound very interesting!
News.Com: PointCast sends its final push broadcast. "Push technology was seen as one of the first 'killer applications' on the Internet. PointCast delivered information automatically to a PC according to programmed preferences, eliminating the need to surf several Web sites to gather specific news or material."
baseball.editthispage.com. Let's Go Mets!
There's already a great discussion about Pete Rose on the baseblog.
We're getting a new stadium in SF this year. Finally!
University of Kansas: "The Pony Express from St. Joseph, Missouri, to Sacramento, California, was established in 1860 to meet the growing demand for rapid communications with the West Coast. The service was a spin-off of the Central Overland California & Pikes Peak Express Co. of Leavenworth, which already held the weekly U.S. Mail contract from St. Joe to Salt Lake City."
WSJ: Payback time. "We're going to eat and eat and eat," Mr. Ballmer said. It may take a while, he said, but "all they can do is lose. They have no upside. They're on the downside of the slope, baby."
NY Times reviews "Who Wants to Marry a Multimillionaire".
Remember my coffee cup from yesterday? Well, it made it into the Manila Express™ user interface. Yesterday it was a nobody, now it's a star!
Suck: "Everybody I talk to has a hard time not laughing. I was on Good Morning America this morning and watched Charlie [Gibson] read the thing off the TelePrompTer. He got this horrible smirk on his face. Everybody seems to think the whole thing is hilarious. But I didn't think it would spread beyond the 500 or 600 people on the server."
Dave Farber: President's Cyber-Security Advisors.
Now that discuss.userland.com is performing well (again) we've been getting visits from the turd-droppers.
Linux Newbies: Death by X.
MacWEEK: Apple's new hardware. "The 400MHz model, with 64MB of RAM and a 6GB hard drive, sells for $2,499; the 500MHz model, with 128MB of RAM and a 12GB hard drive, will set you back a hefty $3,499."
10/29/99: "BTW, watch out for the "nice" ones. I've seen this over and over. It's a personality trait, just like every other personality trait, developed as a strategy, to fit into whatever family you were born into. Often nice people end up rising to the top, but what do they contribute?"
Over at Pyra, news that Derek Powazek is joining their team. Pyra is the company that does Blogger. The sites it generates are easy to use and don't do weird shit like opening links in other windows, and obscuring the lower-left corner of the browser window (the place where you're supposed to see the URL of links before you click on them). So who's zooming who? Will Powazek start thinking like a Web application developer, or will Pyra become an art shop?
This site complies more or less to the rules of Dogma 2000.
| | |
| --- | --- |
| | Wednesday, February 16, 2000 |
Today's Goodie: WAP/WML Support for all Manila sites. "You can think of a WML document as a deck of cards. Usually, a WAP device will be able to display a single card at a time. To generate the WML version of a Manila site's homepage, the server grabs the content of the most recent discussion group message displayed on the homepage and splits it up into several cards, one card per paragraph. The server automatically adds navigation links for moving to the next and previous card in a deck."
In other words, if you want to do a WAP site, Manila is the best choice. Easy, powerful, inexpensive.
Spicy Noodles: WAP, The Story So Far.
BTW, we're supporting two open standards, WAP and WML, which are subsets of HTTP and XML, respectively. As far as we're concerned no one needs to render the content. If you do, you can pay $20K to GeoWorks. Let me know how it goes.

Hey, we got a nice mention on XML-HACK. Thanks Edd!
We have two Killer Widgets lined up for tomorrow.
News.Com gets the Eazel story about 18 hours after we did. I also talked with Mike Boich today, we set up a lunch at Jing Jing later this month.
Today's picture sequence follows a white coffee cup, first at work, and then relaxing with some friends.
EditThisPage.Com: Let's Have a Meeting!
Dan Mitchell says De Anza College is the perfect location. "We have everything you would need: rooms from large to small with network access and projection systems. And we are in a good location close to freeway access."
Jeremy Roschelle says SRI International is a likely choice because it's a "non-profit in Menlo Park with a long history of augmenting human capabilities thru tools. I think we are particularly relevant because of the ideas of Doug Englebart." Excellent! What an honor it would be to present our work at the home of Augment. Let's have the second meeting at SRI.
James Harris says UC-Berkeley is a fine place for such a meeting. "Phil Greenspun gave a talk at the Haas Business School several months ago to a packed-out audience."
This is worth a special note. In the last few days two websites, BlackHoleBrain and NetDyslexia, have been outdoing each other in coolness. Very very entertaining. Keep it up!
All I want for Easter is a Baseball Blog.
Dale Dougherty: "If you're going to invest in building a corporate portal, don't buy a ready-made solution. Find someone who really knows your company inside out and can work well with people inside and outside your company. Create a Weblog for your home page to manage the flow of information that passes through this gate, using recommendations to increase interactions with a widening circle of people, inviting customers to come inside and helping your organization stay in touch with what's happening outside."
It would be great if someone wrote a Manila review for WebReference.Com.
Everyone wants to know what comes after the Dancing Hamsters?
Builder.Com: How to Plan, Execute, and Report on a Usability Evaluation.
Perl.Com: RSS and You.
MacInTouch Special Report: Macworld Tokyo 2000.
Misnomer: "How can companies do (nevermind ask) what's best for the Internet when they have stockholders who demand short-term results?"
Answer: "Sell stock to people who want to invest in the Internet along with you. Make your shareholders agree to the Ask Not principle." The VCs are starting to clue into this. See the next story..
Reuters: Silicon Valley Merger Mania. "Industry veterans say the telltale sign of a startup created for the express purpose of being acquired is excessive spending on advertising and marketing. Less apparent, with these companies, they note, is a woeful lack of investment on more substantive matters, like product development."
I don't think there's an Internet Bubble. I do believe there's a Quality Bubble, and it might be mistaken for the IB. A lot of very thin companies are making lots of money. Just like the Denial of Service problem, it was always there, but it took a while for the wakeup call to come.
Globe and Mail: Thomson takes aim at the Web in divesting newspapers. "Thomson Corp.'s sale of its entire newspaper operations apart from The Globe and Mail will free up resources for its burgeoning Internet-related businesses." Comments.
Fast Company: Built to Flip. "Come back with an idea that you can do quickly and that you can take public or get acquired within 12 to 18 months."
Xappeal.Org: MacOS X DP3 Aqua Screenshots.
You know what this made me think of? The original Mac OS guy, Andy Hertzfeld; and one of his successors, Darin Adler (he did Multifinder, and was the development lead on System 7), working on user interfaces for Linux at Eazel. This is such an important direction.
Andy and Darin also worked on General Magic's HyperCardish user interface called "Main Street". As it turns out it was a little ahead of its time, off in a cul de sac. This time around, if they're doing what I think they are, they're actually *on* Main Street, and competing with their long-ago employer, Apple.
BTW, at the intro of Darwin I asked Avi Tevanian why they weren't building on Linux at Apple. I still don't understand why they aren't. It seems Andy figured it out. I hope they're doing good work at Eazel. (BTW, Susan Kare, who did all the icons for Frontier, is also at Eazel. For some reason I think of Susan Kare when I think of Susan Kitchens.)
This looks like a page Manila could help with.

Andy Hertzfeld: "Steve Jobs kind of came bopping by my cubicle saying OK you're working on the Mac now. And I said well I have to finish up this Apple 2 stuff I'm doing here. No you don't that stinks that's not going to amount to anything you gotta start now. And I said well just give me a few days to finish and he said no and what he did was he pulled the plug on my Apple 2 that I was programming just losing, losing the code I'm working on and start taking my computer and walking away with it and what could I do but follow him out to his car cause he had my machine he plopped it down in the trunk and drove me over to this remote building, took the computer out, walked upstairs, plopped it down on a desk, well you're working on the Mac now."
Andy, Darin et al: Please consider working on MacBird.
Mac user Howard Hansen adds another installment to his Linux diary. "KDE also has a real propensity for collapsing windows down to the titlebar only, ala the MacOS windowshade. I like the feature. I just wish it didn't happen on a single click."
Three new verbs finally add FTP to the standard Frontier distribution.
Washington Post: Genetic Savings and Clone: "People may not be ready to clone themselves or their relatives, but the era of a truly nine-lived cat may be at hand."
Apple has a page on Frontier! Not bad. It could use some updating.

Thanks!
NY Times: Portrait of a Newer, Lonelier Crowd Is Captured in an Internet Survey: "The more hours people use the Internet, the less time they spend with real human beings."
Dan Gillmor is best when he's outraged. Same with Doc.
Read the banner on the bus.
Press release: Apple Enhances iBook Line. "Featuring double the memory and hard drive size, all three new iBook models come standard with 64MB of memory and a 6GB hard drive. iBook Special Edition features a faster 366 MHz PowerPC G3 processor and, like iMac DV Special Edition, comes in a stunning Graphite-color enclosure."
Susan Kitchens on the new Powerbooks. "Yippie Skippie! I want one of those," she says.
WhoIs.UserLand.Com works with the new multi-tier registration system.
Derek Powazek used to complain about weblogs, now he's got one. Suggestions. Lose the scrolling textarea, stop obfuscating the links, and btw, it's really tacky to open a new window on every link. About SalonHerringWiredFool.Com, all the pubs know we're doing it. It's a new technology called syndication. They get flow, they like it.
Looks like I hit a nerve over in PowazekLand. OK, yes, to answer your question, you do need design help. Your site is the most brain-damaged weblog I've ever seen. "Design" does not mean "Do it differently from everyone else." Derek, you don't even know how to do a friggin email link. Learn, you're still young, there's time!!
Kate: "My Dad says I shouldn't criticize other people on my site. He's right, in theory. But in practice, what I don't like is just as much a part of my personality as what I do like." Exactly.
| | |
| --- | --- |
| | Tuesday, February 15, 2000 |
New Manila feature: HTML Editor for MSIE5/Win users.
This link comes from MacInTouch, and spills the beans on Apple's announcement coming at the Jobs' keynote in Tokyo which started a few minutes ago. (No webcast?) It's a new Powerbook.
EditThisPage.Com: Syndicating Your Site. My.UserLand is healthy again. It's a lot faster than it used to be. Let's use it to glue our community together. It really works.
On the Weblogs mail list, I posted a message about the future of My.UserLand. "One can easily convert our affiliate software to Perl, Tcl, Java, etc, and we would support that."
BackEnd: My.UserLand XML files and archives. These are the files that the new My.UserLand reads.
Suck: "IP is broken, bucko, and there's nothing you can do about it."
A browser-based outliner that works.
News.Com: Intel hits 1.5-GHz mark. "We are entering limited production now (on the 1-GHz Pentium III chips) and will enter volume production in the third quarter this year for performance desktops and low-end servers."
I know most of the people at Eazel, and wish them the best.
Just found out that one of my massage teachers has a beautiful bed and breakfast in Lake County, CA, where they do watsu, shiatsu in water. Very nurturing. Unfortunately my body sinks like a rock! Big bones. So I can only get watsu from very strong people. It's still wonderful.
David Theige: "I'd like to see the BlogThis! functionality in Manila."
Tis the season for seed catalogs at the Iowa Homestead.
Opportunity in Mac Publishing land? Lots of comings and goings at MacWEEK.Com. Meanwhile Macintouch and AppleSurf, and a hundred Mac fan sites keep right on rolling. Maybe the Mac publishing world will be the first to migrate to the How to Make Money formula, where editorial work is distributed to community members and a portal with a big brand-name ties it all together? I'd love to help it happen.
Paul Eliasberg has two pics of an old server he loved.

Andrew Gore: The Secret Mac OS. "But wait–wouldn't that mean Apple would control the world of Mac software distribution (and perhaps software creation), as well as Internet access, e-mail, and even long-term data storage?" Bing!
Register: Gates was a big Mac fan. "Winblad recalls being present with him when Steve Jobs was speaking, and that he had confessed to her: 'Some day I'll be as good a public speaker as he is.'"

Hey, here's a Mahir-wannabe. "I really do need help. I don't want to waste any more time. As you read further, you'll get to learn a great deal about me. When you are done reading everything, if you think you know of someone right now who could be a match for me, no matter where in the world she is at, then I am interested. You're going to be her agent. Do whatever you can to persuade her to give me the chance. And if you really feel strongly about the match, be persistent! Please!"
I recommend Magic Flavor™ The girls love it!
Today's featured room: The Guest Bathroom.

South China Morning Post: Hi-tech peeping humiliates victims. "A spycam can even be attached to a voyeur's shoe for the so-called 'upskirt' pictures rife on Peeping Tom sites springing up all over the Web."
Wired: NASA's Erotic Rendezvous. "NASA is proving that long-distance relationships can work, as long as you have the right equipment."
| | |
| --- | --- |
| | Monday, February 14, 2000 |
I'm keynoting at the XTech 2000 conference in San Jose, 3/2/00, 8:30AM. Very distinguished group of presenters. I'll show how XML can be used to make it *easier* for non-technical people to manage large content-rich sites. Every Manila webmaster knows about this, now it's time to show the XML people.
The PC Forum web applications panel is shaping up nicely. Confirmed presenters, so far: Evan Williams of Pyra, Peter Miller of 1010data.com, Dan Bricklin of Trellix, Steve Guttman of HalfBrain, Ken Rhie of ThinkFree.
Reminder, tomorrow is the last day for submitting proposals for talks at the WWW9 Distributed Computing Track on Developer Day.
Jon Udell on Zope and XML.
In a truly civilized world, everyone would be issued one of these at birth too.
It wouldn't surprise me if emoonshine mcmanmon gets 18,000 responses to this posting.
Jason Levine: IIS 5.0 and Frontier. "IIS 5.0 has a new feature named socket pooling which it uses on machines which have multiple IP addresses. Essentially, when socket pooling is turned on, IIS will grab every IP address on the machine, even if it is explicitly configured to not use one or more of those addresses."
I can't tell you how much I wish I was going to SXSW. Look at the schedule. Damn! There are so many people we work with there, I'd love to be able to show them Pike and Manila working together. Unfortunately I can't be in two places at once. I *have* to be at Esther's on Tuesday.
Survey: Are you going to SXSW?
Steve Burkett is looking for an XML-RPC client-server in C++ using Winsock.
From the I'll-Show-You-Mine Department. Here are four UserLand servers, from left to right, Superhonker (main membership machine, xml-rpc.com, www.userland.com), Subhonker1 (editthispage.com, weblogs.userland.com), Subhonker2 (weblogs.com, my.userland.com, mail services) and Subhonker3 (mostly unused).
A second picture shows Nirvana (discuss.userland.com, mailtothefuture.com, lots of random stuff) and the Qube (static.userland.com).
DavosNewbies: "The Berne Declaration is an NGO group that, among other activities, has chosen to monitor the World Economic Forum."
Dave Galbraith of Moreover.Com has a proposal for WWW9.
Moving day for My.UserLand. It'll automatically redirect to a temporary URL until the migration is complete. Don't bookmark the test URL, it'll eventually break. Anyway, My.UserLand is now running on the same machine as Weblogs.Com (Subhonker2) and using the low-tech affiliate2.root. It also seems quite a bit faster. We're pulling apps off the ancient and creaky Nirvana, the old home of My.UserLand, which has served us well, but is no longer running the latest and greatest system software. Onward!
BTW, this change seems to have made discuss.userland.com faster and more reliable too.
Mike Jamieson has Illustrator working with SVG.
Following up on CoSource.Com, launched in December. A list of completed projects. Total money raised: $59,179.00.
CoSource.Com is a My.UserLand channel.
Today's creek pictures. The creek is up, but it's not at it's high point, I'd say it's been four or five feet higher in the last 24 hours. A little bit of sunshine is improving the light, so there may be more interesting pictures to take.
SlashDot calls Jack Valenti an "aging baby-boomer", but sheeez, I'm an aging baby-boomer, Valenti is 78 years old, which makes him seven years older than my father.
The Flounder: "I can't find a program that has even the capabilities of something like AppleWorks."
NY Times: "Computers used to be fun."
Another whacky idea for a multimedia startup. "Armed only with edible food, the winning team gets six shots (one per member) at various bonus prizes."
Look at how cute Sheila Simmons is. (Brent is in the background in this pic.) Check out them eyebrows! Right on.
CNNfn on IPO quality: "Buy.com last week performed well, but Pets.com drew little investor interest." I feel vindicated! At a Christmas party in San Francisco last year, I happened across one of the founders of Pets.Com, gloating about how much money he was going to make from their IPO. I hate this attitude. What happened to Big Ideas? The whole party was a gloat-fest, I left early. Glad to see the market has a mechanism for detecting this kind of crap.
Jeff Cheney: "OK, enough mocking Jason Snell. It's no fun because it's too easy."
Jason Snell: "Dave, you misunderstand my point."
While WR Hambrecht has no pending OpenIPOs, they have done a large number of private investments, and presumably have shared stock with accredited investors. Are they priming the pump? Will some or all of these companies go public through the OpenIPO process?
Is it just me or is everything about Real.Com broken? A few weeks ago my RealPlayer stopped working. Missing codec. Go to the site and get a new player. Where's the free one? After four visits I finally found it. Nice new look. But it doesn't work! Silence every time I play something. On screen everything happens, buffering, playing, blah blah, but no sound comes out of the sound system.
Michael Delehanty, a long-ago Apple IIe ThinkTank user, found outliners.com and needs some help.
BTW, in retrospect, the Apple IIe was the ultimate Apple II. I have fond memories of that machine. It fixed all the major problems with the original 40-column Apple II, without introducing a lot of extra stuff as the Apple III and the IIc did. Those were confusing products that didn't go anywhere the developers wanted to go. (The Apple III was a troubled platform from Day One, with hardware problems and a largely incompatible OS, I'm sure Dan Bricklin could tell you stories about VisiCalc on the III.)
The IIc and the GS came after the Mac, which most developers switched to, including me. When the IIe came out Apple was still the leader in the PC world, and they correctly appraised their market and gave them what they wanted. They had too many OSes in those days, a problem that Apple seems to be re-creating now. (BTW, reading some of the sites, there's a common misunderstanding. ProDOS and the IIe were separate things. And everyone forgets the UCSD P-System, which was the only rational Apple II OS, imho.)
So if Apple had too many OSes, how many is the right number? My first answer was one, but then I realized that companies like Red Hat, Cobalt and VA, which ultimately may be competitors of Apple's, have zero. I like the feel of that.
Market caps: Apple, $17.6B; Red Hat, $12.6B.
Megnut beat me on this one. She says: "Luckily we have a new tee vee here at the office so I didn't miss the Simpsons. But right as Maude's funeral started, there was an emergency broadcast interruption and for about two minutes (well it seemed that long at least) they babbled on and on about flooding near Guerneville. Bummer because it seemed like it was a pretty funny episode."
Right on Meg. The Simpsons "camera" was reviewing the characters who had died on previous episodes, Grandpa's girlfriend, the hapless guy who did everything right, Grimey. People who die on The Simpsons do it in a funny way! Reverend Lovejoy was just about to do Maude's eulogy when the bulletin came on.
But not that many people die on The Simpsons. Is it weird or what that Charles Shulz died on the day The Simpsons deal with death? (In case you haven't figured out the connection, The Simpsons are cartooons.)
Later today I'll have new pictures of the creek. It's way way up. I would have a picture of Dan-Dan noodles, but I forgot to bring my memory stick to Jing-Jing. Next time!
Red Herring's Tony Perkins was at Davos, and offers a clue why so many Europeans are fed up with the US. "Our strategy for Europe is: attack!" Oy!
Just when you thought it was safe to go outside.
One more time! How to tell if your ass is too small.
| | |
| --- | --- |
| | Sunday, February 13, 2000 |
Steve Gillmor: SOAP Gets Less Simple. "They're realizing that once you have standard XML on the wire, their lock-in that they're trying to get with Java goes away." Steve is Dan Gillmor's brother.
This News.Com report offers an interesting theory why CNN looks good in Netscape but looks so poor in MSIE5. Here's the key quote: "CNN, for example, can create a CNN starter icon and a browser that is customized to work very well with CNN content." CNN and Netscape are the same company now.
Pet peeve re common misunderstanding of how UserLand works. From Montana News: "Maybe Brent can figure out how to make Manila sites SVG smart?" Arrrghh. Well, Brent does a lot of good work, but we're a team here at UserLand.
Reuters: Peanuts cartoonist Charles Shulz dies at 77. Sad!
I spent about an hour this morning creating my first SVG file using Mayura Draw 3.6. It was pretty painless, it worked as advertised. Yahoo!
A roadmap for community SVG exploration. Build the equivalent of the Macintosh Dialog Manager in JavaScript by walking a hinted SVG structure thru DOM, with MacBird as the design tool. MacBird must be modified to spit out SVG documents with the necessary JavaScript code to run the dialogs. Of course MacBird is open source, and SVG is an open spec.
Here's a simple way to get started down this road. Use Mayura Draw to create an SVG document that looks like this.
Digital Applications: SVG2PDF. Guess what it does?
The curmudgeon who teaches statistics remembers the 1969 NY Mets from a Cubs' perspective. That is, losing.

Now let's engage in a brief conversation about this. Cubs fans were pretty cool. Unlike Shea Stadium, Wrigley Field had outfield bleachers. That meant that most home runs were caught by fans, at Shea very few were (only a few seats are in fair territory). When the opposing team hit a home run, the tradition at Wrigley Field was to the throw ball back, as if rejecting the home run, saying it's not worthy of the respect of Chicago fans. I believe if we had more fair seats at Shea we would have come up with as creative a response.
What got this baseball thing going? Spring training starts today for the Cubs. There are two leagues, the cactus league and the grapefruit league. One plays in Arizona and the other in Florida.
Interesting bit of synchronicity. The San Francisco Giants train in Scottsdale, which is also the location of PC Forum. There are three games scheduled in Scottsdale during the conference. The Giants play Arizona, Oakland and Anaheim on Sunday, Monday and Tuesday, all games are at 1:05PM.
When the Internet is really humming, someone in Scottsdale will head over to the stadium with a digital camera and upload five or six photos onto their Manila site and send me a pointer.
Changes to the Manila-RPC interface support custody and saving the state of editing windows.
WWW9: Frank Leahy proposes to talk about Wired's use of XML in distributed applications of their HotBot search engine.
WWW9: Jim Flanagan proposes to talk about authenticated XML-RPC.
Qube Quorner: Week in Review.
Carpe Dieum: -13 degrees F in North Dakota. Brrr.
Happy 30th birthday to Noah Glass!
Last night at Noah's birthday party I heard that there was discussion about Davos on ETP sites, I was so busy at Davos that I couldn't tune in. Curious, I decided to go look for it, starting in Garret's discussion group. Pointers appreciated. I understand that Davos happened on the Web too. I missed this, I want to catch up.
| | |
| --- | --- |
| | Saturday, February 12, 2000 |
New Manila Feature: "If Jill has custody of a page then Jack can't edit it until Jill is finished."
Jason Snell: The One Person Web is Dead. "If you're someone who just got used to the idea of making Web pages, saving them to your hard drive, and then uploading them to a Web server, I have begun to sound like I'm from Mars. But that's the whole point -- the whole process of creating Web sites is evolving into something really big. Been planning on mourning the day when the Web transforms from being a medium where regular joes can get their message out to the world to a medium totally dominated by big media companies with lots of expensive staff and technical experts? Break out the black frock, because the time is now." Hmmmm.
Here's the really weird thing. Jason works for Mac Publishing which does its content management with Frontier, including Manila. The individual web writer can have all the database and XML power he talks about, without tying up a staff of HTML coders, system programmers and designers. Jason, in case you read this, here's a link to Manila. Create a free site on EditThisPage.Com.
(Wouldn't it be cool if MacWorld offered free Manila sites to their members?)
BTW, Lance talks about the "Davos Man". If there were a "Seybold Man", Jason's essay would be what he would say. They really believe that what the publishing industry does is special. "Denial is not just a river in Egypt."
Another BTW, I recently added MacInTouch to the rotation at Weblogs.Com. It's a totally cool site, I think it's now run by two people, but until last year it was just one. I think it's at least as good as MacWorld, and I don't think they use any content management at all.
Yet one more, check out AppleSurf which provided me the link to the Snell piece in the first place.
Conclusion, like all nested points of view, the Seybold Man only looks in one direction, for justification of his beliefs, even if the road leads right to the front door of the glue factory. Sorry!
Reminder, we still have to get Steve Zellers to upload the MacBird project to the source control system at SourceForge. Let's get our feet wet in Open Source.
New flavors being added all the time!
Photo. Everyone should have one of these. Issued at birth.
More. It's just February 12, but there are already crabapple blossoms. They smell faintly like bubble-gum. Probably still a few days from being really ripe. In a week or two the tulip tree will be in bloom.
If it weren't for PC Forum I'd definitely be going to SXSW.
Dan Mitchell is running a weblog at DeAnza College in Cupertino. Right down the street!
Washington Post: Down and Out in Silicon Valley. "On a rainy Monday in mid-January, he calls his existence tortuous. Libraries were closed for Martin Luther King Jr. Day, which denied him access to his prime job-seeking tool, the Internet. 'I'm a total cyber-cripple in here,' he said."
Standard: The Experience of Suddenly Being Rich. "A flood of economic power can be really destabilizing to your sense of personal balance," says Mark Levy, a Mill Valley, Calif., psychiatrist and assistant clinical professor of psychiatry at the University of California at San Francisco. "People handle it differently, depending on how rich they are, how old they are and how psychologically sound they were to begin with."
I've never been homeless, but I've been pretty poor. I've also experienced the "flood of economic power" and for me, it was more destabilizing than being broke. I grew up with a sense of being powerless and worthless. When the money truck hit, there's evidence to the contrary and that's where the destabilization came from. It's a contradiction -- proof that you are neither powerless or worthless. Some people work hard to get rid of the money, every bit as hard as they did to make it. Almost everyone gets paranoid about losing it. Very few are as happy having the money as they thought they would be when they were poor. On the other hand, I remember when I got my first big check, I had to sit down my knees got wobbly. It was a happy moment.
A new serviceList XML file for My.UserLand. This is the fourth version. New fields include timeLastChange, submitter and error. Each of the older versions are maintained, updated after each hourly scan of the aggregator. I'm working with Andre on moving My.UserLand entirely off the XML-RPC interface, having it run off affiliate2.root, the more low-tech way to do an affiliate.
Linux Newbies: Linux Text Editors.
News.Com: Vignette Venture Capital Plan. Interesting.
Boy I'm still jetlagged, I've just been sleeping and sleeping. My body stores a sleep deficit. All those late nights and early mornings at Davos caught up with me. But I'm still in a great mood. I'm thinking about how we can get a quick meeting of many Manila users in the western US. I want to talk about the future with a bunch of people in one room.
At the same time I'm thinking about a ski trip to Utah. My favorite ski area is Deer Valley which is adjacent to Park City. It's the first ski area to be designed after the big boom in skiing in the 70s. All the runs are carved vertically, no funny angles, and they designed the mountain so grooming would be easy. It's like skiing on a cake. The conditions are always great, it's never too crowded, and they mastered the art of ski-on-ski-off. No schlepping from car to slope. It's expensive, but in my experience worth it.
Another favorite ski area -- Vail, if you can stand the showy richness of the town, it's like skiing at Stanford Shopping Center, Vail offers the best combination of a snow and a huge variety of places to ski, including the best back bowl I've ever tried.
BTW, next week there's certain to be great snow in the Rockies. How do I know? Because we're getting deluged in the Bay Area. In North America the storms move west to east, on a fairly predictable track. Tomorrow there will be a blizzard in the Rockies. For sure.
Scanning the Weblogs, both on and off UserLand servers, I see divisions, groups and cults, exclusivity, bitterness and even sarcasm (never sure about that). I wonder why? My feeling is that the Web is an inclusive thing, that it empowers people. Why then are empowered people so unhappy? I think we need a Psychology Thinker's weblog. We already have Ptypes, but I think there's a flaw in the idea that all people can be so easily classified. (The classifications tell you more about the people doing the classifying, imho.)
| | |
| --- | --- |
| | Friday, February 11, 2000 |
Frontier: How to Set Up a Search Engine for Manila Sites.
Adobe releases SVG plug-ins. OK, I installed the plug-in, now where are the pages with SVG content??
As if in answer to my prayer.. SVG Newbies. Of course!
As of 11PM Pacific last night, there were 2525 Manila sites on EditThisPage.Com.
According to IBM's patent search website, Jakob Nielsen holds 20 patents on user interface techniques related to the web, some of them very basic. The patents were filed, apparently, while he was still an employee of Sun Microsystems.
LiveJournal.Com has an interface specified for talking to their server from workstations. It uses HTTP but does not use XML. This is the kind of stuff that should be presented at WWW9 in Amsterdam in May. Time is running short..
John VanDyk comments on Manila, likes and dislikes.
Carmen posts a new design for her Headline Viewer app.
MacInTouch reader comments on Apple's Aqua interface.
AP Blossom writes: "While not impossible, it's probably much easier to be a part if the Internet revolution if you're near or in Silicon Valley. How can the net be used to foster the kind of connections necessary? How can the Net be used to relate to VC firms? How can the net be used as a mentoring device for those of us in flyover country? I know some forays have been made to setup incubators in Chicago. What about virtual incubators?" Good questions!
Perhaps WR Hambrecht is heading in this direction??
Another friend goes public, raising $143 million.
Zope.Org: How to Build a WAP site with Zope.
A friend sent an email with a very funny idea that took me back years ago to a brainstorming session I had with my little brother where we dreamed up a new product that would appeal to teenage boys, and perhaps others.
Endless hours of fun with the all-new Acme License Maker.
Why oh why is this so funny? I wish I knew!
| | |
| --- | --- |
| | Thursday, February 10, 2000 |
DaveNet: Denial of Service.
News.Com: WebMethods Raises IPO Price Range.
MSNBC: It was time for Junior to go. "Mariners grew sick and tired of Griffey's constant whining."
WSJ: Redesigning the Internet. Can it be made less vulnerable?
US President Bill Clinton quoting his daughter: "Denial is not just a river in Egypt."
This is what CNN looks like in my browser. This totally unreadable, and no, I'm not going to make all the other sites I visit look bad by increasing the font size. Sometimes a DoS attack comes from within.
Dan Bricklin posted the demo script he used at Demo.
A beautiful Manila site.
USA Today: Top Ads Tickled, Tugged at Heart. "The Chicago widow, a former cosmetologist, stood at a fast-food restaurant counter with cohorts Mildred Lane and Elizabeth Shaw staring at a tiny hamburger on a huge bun. The burger was supposedly made by a Wendy's rival. 'Where's the beef?' Russian-born Peller barked in her foghorn voice."
Don Box: Inside SOAP.
Michael Benvento posts a proposal for WWW9.
I posted my own proposal, it's just one paragraph.
WSJ: As sites get hit, companies fortify. "In the wake of outages at Yahoo and other big sites throughout Tuesday, the entire Web industry was gripped by fear of becoming the next target. In that climate, any disruption was suspect."
NY Times: The Strength of the Internet Proves to be its Weakness. "Like the sorcerer's apprentice, the programs allow a small group or even an individual to spray a giant firehose of data at one or many targets, inundating a Web site's computers with data."
SJ Merc: It's a Wakeup Call. "The natural order is that there is going to be problems. In order to make something totally foolproof, you would have to make a world that I wouldn't want to live in."
9/3/99: "There are dozens if not hundreds of well capitalized companies trying to nail this one -- to find the formula that makes the web coalesce around a single site. Some have had stunning success but most have struggled to find an audience. I think the smartest business strategy is to embrace the distributed nature of the web, and build businesses that profit from this."
Fortunately no UserLand sites have been attacked. But my mailbox was trashed twice while I was traveling. I called the police and the cop who came said it's become a sport in my neighborhood. Who does it? I asked. Teenagers, he said.
David Theige's experiences with Manila.
| | |
| --- | --- |
| | Wednesday, February 09, 2000 |
Seeking proposals for talks on the Distributed Computing Track for Developer Day at WWW9 in Amsterdam in May 2000.
Amsterdam street pictures. I hear it's even nicer in May!
Rebecca Eisenberg on the Organic IPO. This is cool because Organic is one our best customers at UserLand. And they're in Wired's old office. Like part of the family. Mazel tov!
array's theme for the day is free stuff on the Web.
Like everyone else, I created a banner with Adobe's Banner Creator.
Andrea's first two weeks on EditThisPage.Com.
Marc's camera visits Camden Locks Marketplace in London.
News.Com: Linux Sales Leap Past Competitors.
Gee it's great to be back home!
"I been all around this great big world. And I seen all kinds of girls. Yeah, but I couldn't wait to get back in the States, back to the cutest girls in the world!"
Boy you should see some of the mail that was waiting. The How to Make Money piece reallllllllllly worked. Stay tuned.
I had my picture taken with Seth Dillingham yesterday, he's tall, so am I but I'm standing on my tiptoes in the pic.
MacCentral has a special page for Seybold press releases. Too bad they didn't send someone to yesterday's panel on standards hosted by Dale Dougherty of O'Reilly. I was on the panel along with two experts on XML and a fellow named Bierman from Adobe (no relation to our Bierman). Good news is that Adobe is going to be moving soon with software for Scalable Vector Graphics. And W3C has a proposal to make the web work like Third Voice. Oy. The session was very lively!
Industry Standard: FTC Investigates Alexa. "Using a packet sniffer to monitor the data travelling between his computer and Alexa's servers, Smith discovered that his full home address had been sent to Alexa while he was using AltaVista's yellow-page service. He also learned that Alexa's servers had received detailed information from an airline ticket purchase he made on Travelocity, and a personal phone call he made to a relative in Florida."
Here's another place to register your weblog.
Last night's session was a lot of fun. I demo'd Manila for a bit, then showed and explained Pike, and then we had a discussion. Many of the people were EditThisPage webmasters, you're free to write up the session, if you do so, send me a pointer and I'll point.
Bill St Clair has a writeup of last night's session.
Two notable people were there who I had not met before. Carl Hewitt, a professor at MIT, is investigating SOAP, and Seth Dillingham, distinguished Frontier developer, who is very very tall. There was also a MORE user, didn't catch his name, who was grinning from ear to ear during the Pike demo. This was very gratifying. MORE users will like Pike, I think. It runs on Mac and Windows. It's also quite scriptable, but its technical depth is not in your face.
Dan Gillmor: "[Yesterday] morning at Demo, Dan Bricklin's company, Trellix, announced a product called Trellix Web Express, also aimed at writing on the Web. The products are quite different in key areas. But both validate the growing need for such tools." How are they different??
| | |
| --- | --- |
| | Tuesday, February 08, 2000 |
Reminder -- If you're in Boston this evening, the live session is from 6 to 7:30PM in Room 304, Hynes Auditorium. Open to the public. No registration required, blue jeans and other informal dress are OK.
This is just a test. Please pay no attention to this, as I am demonstrating Manila to the people of Boston.
Umberto Eco from Davos: Visions of the Future. "Fraternity will, of course, survive as a metaphor, but it will be difficult to explain to a child what it means to love someone like a sister or a brother."
According to Peter Dyson, an editor of the Seybold Report, Macs have CPU serial numbers. "I am a beta user for Adobe PDF Merchant, they encrypt the file and the decryption key requires your disk serial number or CPU serial number." There was a big flap when Intel announced that they were adding serial numbers to Pentiums. "Bogus," says Dyson.
Nick Beadman: "I am pretty sure that there is no serial number in the PowerPC. What I think Adobe are using is the Ethernet Hardware Address which every PowerMac has thanks to built in Ethernet networking."
John Dvorak: The Cross-Site Scripting Scam.
A new editor at MacWEEK. Welcome!
NetDyslexia: How to Make a Popular Weblog.
Susan Kitchens is putting out fires.
A discussion on utok.com on Hack-The-Planet.
They're still working out glitches in their publishing system at Infoworld.Com. Yes, there was a denial of service attack against Yahoo, but one report is enough.
Jakob Nielsen: Novice vs. Expert Users.
Dan Bricklin: "This morning, Trellix Corporation, the company I founded and for which I am CTO, will announce that we will be offering a browser-based web site publishing tool and a private label hosting service. There will be a smooth integration path for moving sites made with the browser-based tool, called Trellix Web Express, to our client-based Trellix Web. I'm demoing an early version of Trellix Web Express at the Demo 2000 conference this morning." Rock and roll!
This is good news for Manila users, and not terrible news for UserLand. Competition will help define a market. The magazines need products to compare. However, the arrival of competition from a fine company like Trellix underscores the need for file-format compatibility, in the age of the web, this is expressed in terms of an XML-RPC interface. We have already specified an interface that allows you to move content in and out of Manila sites. Before you use Trellix's service, be sure they provide a similar interface, even better, one that's compatible with Manila. This would be a good question to ask if it isn't addressed in Dan's demo at Demo.
NewsTracker query for product announcements from Demo.
TrellixWeb Express press release.
I got an email this morning from Amazon. My response is at the end.
"Ask not what the Internet can do for you. Ask what you can do for the Internet."
| | |
| --- | --- |
| | Monday, February 07, 2000 |
***It's over!
What a relief. After several days of fussing, today's demo went well. From here on out the trip is easy. Seybold schmoozing and tomorrow evening's live session, and then a plane back to SFO, more jetlag, and a rendezvous with my friends, hot tub, creek and personal T1 line.
Renewal is everywhere. On Davos Newbies, Lance edited the template to show the countdown clock for Davos 2001. He asks why nothing changed. Garret says he commented it out. All is well!
Re Philip Greenspun: I'd say we couldn't possibly be more different in approach and still be philosophically compatible. I think eye candy is great, he thinks its a waste of time. Lots more differences but I want to give it some thought. One thing I like about his plan, when he makes hundreds of millions of dollars, he's going to give it to MIT so they can eliminate tuition. That's a good vision. There's a purpose in his pursuit of riches.
One more thing. I'm going to finally wear jeans to this evening's Seybold web party. I'm back in the USA, and it's my right.

***Preparation
Well today's the big day! Last night I did the equipment check. This is the podium that all the keynotes will be given from. It's actually an Ethernet hub, in addition to a bunch of other things.
It's a good thing I went for the equipment check. It took about a half hour and a call to Bierman who was standing by in California to get my laptop configured to work with the Seybold LAN. There would have been no time for this as the audience was arriving and the other speakers would be setting up too.
Windows 2000 is still a bitch to set up. In this case it wasn't totally Windows' fault, the network card on my laptop came unstuck somehow, removing and reinserting it made the LAN come alive.
Always do a run-through the night before to avoid problems when the show is live. I learned this lesson at Demo in 1993, when I was demoing IOWA (which became MacBird). The setup took five hours, thanks to our good teacher Murphy, who has a co-marketing deal with The Demo God.
After doing the run-through, I came back and deleted 2/3 of my slides. It's too ambitious to talk about Making Money in the Internet and also explaining Manila. So I decided to focus on Manila, and let them come to the DaveNet Live session tomorrow evening to find out how to make money. First I want to show them how to make love.

I also look forward to meeting Philip Greenspun. He and Roger Black are my co-keynoters. Hopefully we'll have a picture of me and Philip sharing our vision for the Web, or at least shaking hands!
Every computer industry conference that works has someone like Liz Grady to keep track of the wires, workers and egos. As I took her picture last night she told me that once before one of her speakers put her on the web. I said "Yeah Liz, it's going to happen again!"
Another lesson. The celebrities who "run" the show come and go (like Jonathan Seybold, Stewart Alsop, David Coursey, the list goes on and on) but the power is really with people like Liz who can get things done quickly. Never whine at these people. They're accustomed to it, but if you work with them, and Don't Panic, your demos will go better. You're going to be working with them for years. I learned this from Tracy Beiers, who was Stewart's Liz Grady, and my girlfriend in the early days of Agenda and Demo.
1/4/95: Demoing Software for Fun and Profit. "You must have confidence in your product, and confidence in your ability to sell it. The only way to get there is to practice, to think about demonstrations, and play Monday-morning quarterback. Refine your demo, and maybe even the product, and experiment and rehearse until you win every time."
***Other news
The Standard looks at the VA-Andover deal.
MacWEEK: Seybold editors pick hot products.
Red Herring: Davos Dispatch #4.
Qube Quorner: Week in Review.
Josh Lucas's EditThisPage.Com site makes the Top 100. Josh is a Java developer at EarthLink.
| | |
| --- | --- |
| | Sunday, February 06, 2000 |
Amsterdam street pictures.
Boston street pictures.
(The machine I was calling an "ice smoother" is actually called a Zamboni.)
Dan Sanderson implemented a "Subhonker Filter" that shows you which of the weblogs you care about changed.
Oliver Breidenbach has developed a program that makes money with the Internet.
Susan Kitchens reminds Californians that tomorrow is the last day to register before the Presidential primaries.
Every once in a while we get a posting on outliners.com.
Yesterday afternoon I flew from London to Boston in perpetual sunset, following the sun from east to west. It didn't actually get dark until we slowed down on our descent into Boston. I was lucky to look out the window as we went over Greenland, what a hostile environment! Snow and mountains and not a single light or sign of civilization. I took a few pictures but none of them showed anything. I've got a great camera, but it's got limits.
Two views of Boylston Street. In one direction (not sure if it's north or south) we see what a runner in the Boston Marathon would see as he or she approaches the finish line (one block past the Lenox Hotel) and in the other direction, the Hynes Convention Center, where the Seybold Conference begins tomorrow. I was standing in front of a plaza that makes today in Boston look very cold. (It is.)
I spent most of the day in the hotel sleeping and trying to erase jetlag. I miss Europe. It's collld here.
David Golding: "Wahid may or may not be the leader his country needs, but he disturbs me as he has said he will pardon his top General if the man is convicted of crimes against humanity - in fact, he said it at Davos."
Robert Slotboom explains what a broodje is. I miss them already. My favorite broodje is herring with pickle and onions. I also like the salads, salmon, tuna, egg. The Netherlands is a homey friendly country, and Amsterdam is a beautiful city. I love the way they talk. I vish I had stayed there long enough develop the accent. They almost sing while they talk. Very polite people, friendly to Americans with our booming voices.
Dan Gillmor is headed to Demo and I'm headed out the door for a walk in cold cold Boston. Dan can bring a jacket and maybe a sweater. I'm going to wear two sweaters, a leather jacket, gloves, a scarf, and long underwear. (And my digital camera, of course.)
Between 6 and 7 I'm rehearsing my speech at the Hynes. I'll take some pics there, sort of a before and after. Liz Grady tells me they're doing a new stage for this Seybold. 1.0.
Jeremy Bowers reviews utok.com.
Washington Post: As the Good Times Roll.
| | |
| --- | --- |
| | Saturday, February 05, 2000 |
| | |
| --- | --- |
| | Friday, February 04, 2000 |
DaveNet: How to Make Money on the Internet.
Lots of links from Lance on today's Davos Newbies.
Dan Gillmor: Social Justice on Davos Agenda.
News.Com: Scripting and Hacking.
MSNBC: AOL Secrets Leak.
Although the screen shots have been taken down at the original site, observers.net has a mirror.
NY Times: Ford Offers Workers PC's and Internet Service for $5 a Month. "Includes color monitors, speakers, technical support and ample capacity for workers and their families to create their own Web sites." Good thinking!
Nick Denton of Moreover.Com was at Davos.
As were the founders of utok.com. We talked briefly, they said they were doing something different from ThirdVoice. I promised we'd take a look.
A single page with pictures from Saturday's demonstration. The story is told in the DaveNet piece I'm working on.
Hint: Ford should give their employees digital cameras too.
Many thanks to Sam Devore for letting me use his mail server to send out two DaveNets today.
Starting at 10AM in Amsterdam, 1AM in California. I'm going to get a whole day's work in before you guys even wake up. There's an advantage to being European. BTW, today's my last day as a European. I fly to Boston tomorrow. I'll spend much of today finishing my Davos writing (lots of stuff coming) and preparing my talk for Monday.
A slow dialup connection is fine for editing a Manila site, I'm finding. Even picture uploading isn't too torturous.
| | |
| --- | --- |
| | Thursday, February 03, 2000 |
Feed: "WAP offers a chance to rebuild the Web, without all that annoying freedom, and without all that annoying competition."
This is my favorite Davos picture so far and it's probably the best picture I've ever taken. (Even if you have to tilt your head to view it!)
News.Com: VA Linux buys Andover.Net.
Andover's market cap is $692 million.
Salon reviews the Cluetrain Manifesto.
Linux Newbies: The Problem With Open Source. "After all, as much as some developers hate to admit it, attracting users is what makes a product successful."
Perhaps the most eloquent speech at Davos was from Israel's Shimon Peres. I'm going to try to find the text of the speech.
Pictures from the Clicks and Mortar session at Davos. Softbank's Masayoshi Son stole the show.
More of pictures from Davos.
Did you hear that a trial of an AIDS vaccine was announced at Davos by the CEO of Merck? The trial started on 12/27/99.
Reuters: Members of "The Public Eye on Davos" Look through Binoculars in Davos.
What is www.utok.com?
And what happened in New Hampshire? I went looking around Amsterdam today for a US newspaper, and couldn't find one. Lots of Polish and Russian newspapers though. I guess I'm far from home!
It appears that McCain won, and is pulling ahead in South Carolina. Bradley is regrouping after losing to Gore in Iowa and New Hampshire.
Just for fun I'm updating my site from an Internet cafe in Amsterdam.
I'm editing Scripting News today using a slow dial-up connection from a hotel in Amsterdam. It's not the first time I've updated from Europe (that happened last week in Davos) but this is the first time over a slow connection. I'm finding out how the Rest of You live!

When you're in Amsterdam be sure to check out the Hotel Krasnapolsky on Dam Square.