| | |
| --- | --- |
| | Saturday, August 09, 2003 |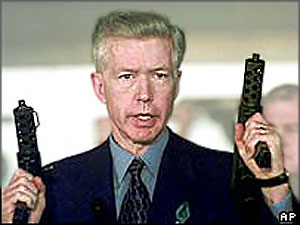 This NY Times report makes it sound like politics in Calif is melting down.


Blogging the bloggers blogging the 2004 election.


AOL hired a pied piper for their weblogs. Smart.


Gary Price reports on IBM's "Google on steroids."


How power is wielded in the Atom developer community.


DeanSpace is an "open development community providing powerful web-tools, quality support, and expert advice to Howard Dean's grassroots supporters." Subscribed.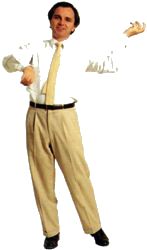 Phil meet Anand. You both want to do something about scaling for syndication. Me too. Phil, think RSS, it's the installed base leader. Nothing else is even in the game.


1/5/97: "We talked about HyperCard, which was then the most powerful scripting software for the Macintosh. I said (of course) that our software would be much more sophisticated than HyperCard, more for geeks, but simpler, deeper, faster, more useful. Jean-Louis encouraged me to tell him more. I did. I like talking to JLG because he likes geek talk. So then he asked me a question that I still think about. He asked, 'Would it be all right with you, if in the meantime, we continued to sell HyperCard?' I laughed! I'm laughing now. It's a funny question!"


Nikon has an 802.11 camera. Exactly right. Thanks to Jason DeFilippo for the pointer.


Dennis Kucinich will be at the opening of his NH campaign headquarters, in Manchester, on Monday morning, 9AM-10:30AM. He spoke in SF at 401 Van Ness, at 7:30AM Pacific, Austin, TX tonight.


Senator Bob Graham is touring Iowa by car this month.

I started a directory with scheduling info on the 2004 campaign. After a bit of searching, I hit paydirt. The Nashua Telegraph has a special site with news of the campaign, updated daily, weblog style, and (bing bing) they have a very nice RSS feed to go with it; subscribed.


Anand: "Does anyone know about any implementation based on the cloud sub-element in RSS 2.0?"


Jake reports a fix in Radio's implementation of Trackback.


Mark Pilgrim's bug report. Just a bug, not a conspiracy.


Lockergnome's RSS resource. Subscribed.


Edd Dumbill explains why he likes RDF, still.


Jon Udell: "There is an ongoing controversy in the XML world about the use of a feature called namespaces."


Two years ago: "People always ask 'Where were you when Kennedy was shot?' This is where I was."
Last update: Sunday, August 10, 2003 at 4:17 AM Eastern.
Dave Winer


Jul
Sep