| | |
| --- | --- |
| | Wednesday, July 06, 2005 |
William Gibson: God's Little Toys.&nbsp
Financial Content is using the category element to extend RSS. I had not seen that done before. Seems an okay way to do it.&nbsp
MarketWatch: Advertisers try RSS.&nbsp
Booked my stay in Boston, July 13-18.&nbsp
Jon Udell lives in a textarea. So do most bloggers. &nbsp
McDonalds: Worldwide Wireless Connectivity Locations.&nbsp
What a way to go. L Patrick Gray disappears for 30 years, then pops up again, at 88, to say he's heart-broken that Deep Throat turned out to be his deputy at the FBI, then he dies. &nbsp
Truth stranger than fiction. President Bush chose a TV actor to help pick a Supreme Court judge. Maybe he'll go for one of the wise-cracking bail-setting judges on his show on the high court. Or maybe McCoy. Or surprise everyone and choose Lenny Briscoe?&nbsp
Marc Canter for the Supreme Court? If so, the medical marijuana laws are constitutional, for sure!&nbsp
I have an automated tool that cleans out comment spam from all my sites, every hour at the top of the hour. The tool, when it starts up, looks for a file that contains a list of keywords to search for. So when a new spammer pops up, I just add its name to the list and save it. Of course the list is in a public spot, and I thought at some point I'd share the list. &nbsp
OPML roadshow meetup in NYC, July 12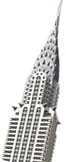 Next Tuesday, July 12, at 7PM in NYC, we're going to have a conference-room style meetup to talk about OPML, publishing, knowledge, scholarship, news and the World Outline.
It'll be both user-oriented (with demos) and technical; and may serve as a prototype for future meetings in other cities.
Steve Smith at Ritchie Capital has generously offered the use of their 38th floorconference room (great view of midtown skyscrapers, including the Chrysler Building). A fairly inspiring location. 747 Third Ave (at 46th).
The meetup is open to all Scripting News readers and their friends.