| | |
| --- | --- |
| | Tuesday, July 19, 2005 |
Still pictures from today's drive -- cows; and more!&nbsp
A movie of Vermont cows, doing what cows do everywhere.

&nbsp
Just checked in with Steve Gillmor. He's heading out to the AlwaysOn conference in Palo Alto. Say hi to all my west coast friends. Don't take any wooden nickels. And don't let any mosquitos bite your butt!&nbsp
Meanwhile in Seattle, Chris Pirillo is one of the lucky few who gets to test out Boeing's new in-flight wifi service. Smart idea to let bloggers try it out. You think they might get some publicity that way?

&nbsp
Phil Torrone's pictures on the Boeing flight. &nbsp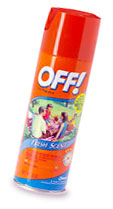 I gave money to the EFF in their first year, and have supported all their initiatives, until they sided with the tech industry on content modification, and that's where I think they parted ways with the interests of bloggers. Now they're asking for the support of bloggers. You might want to give this some thought before you automatically give them the support they seek. Maybe ask them to help us define what's allowable content modification and what's not. At this point, the EFF hasn't been willing to answer the question, they just evade it, dancing around like a Republican spin doctor (when they're being nice) and telling us "tough shit" when they can't be bothered. If we're going to help them pay their bills, they should pay attention to our interests, maybe even represent them. And let's see if the EFF can respect that someone might have a different opinion than theirs, and engage in a little discourse instead of personal attack. That would be a first step. &nbsp
An example of how the EFF was discussing this issue with bloggers can be heard in this IT Conversations podcast, where Cory Doctorow lectures Robert Scoble (and that's being kind), basically says "tough shit" to every concern Scobe raises. That's just not acceptable. Yeah let's stand up for our digital rights and tell the EFF to try again. &nbsp
NY Times: "Should the St Louis circuit attorney demonstrate that Larry Griffin was wrongly convicted, it would be the first proven execution of an innocent person."&nbsp
4PM Eastern: Arrived safely in Burlington.&nbsp
David Berlnd, a reporter, really knows his stuff and takes the time to put together accurate stories. But he's taken some comments here and on Scoble's blog and blown them up and put them back together, incorrectly. No one ever said it's okay to lie, David. Check out my statement of integrity for Scripting News. I suggest revisiting this after a bit of time. Blogs work, for a reason, and maybe you should try to understand before condemning our methods. No need to burn bridges that were so carefully built. Okay?&nbsp
Paolo: "Apparently Bloglines lost all my subscriptions."&nbsp
Boston Globe: "President Bush vowed yesterday to fire anyone in his administration who is found to have ''committed a crime' involving the disclosure of a former covert CIA agent's name, seemingly redefining the grounds for dismissal the White House had pledged when the case erupted in 2003."&nbsp
Just a guess that "committed a crime" is different from leaking the identity of a CIA agent, in time of war, in order to discredit a fomer official who exposed the lies that were the pretense for the war. &nbsp