| | |
| --- | --- |
| | Thursday, November 10, 2005 |

Amateur is a good word to describe the work of most bloggers. The root of the word is "love," an amateur is someone who does it for love. The Olympics used to be all-amateur, which implied high-integrity. We've been using the term in the blogosphere for at least five years. Further, the model that's being pushed as Web 2.0 is the core of the How To Make Money pieces I wrote in 2000 and 2001. There really are still some fresh ideas in those pieces, I wish more people would listen. It's not about nickel-and-dime ads. Really. I swear. Google is building on a shoddy foundation. Don't go down that path without taking a look at where the real money will be made. &nbsp
Press release announces new NPR podcasts.&nbsp
Oh my, a TechCrunch BBQ on the night of the proposed dinner in DC. Uh oh.&nbsp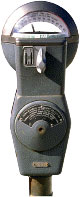 Jeremy Zawodny, who works at Yahoo, says that Google is Yahoo 2.0. Very clever, and there's a lot of truth to it, but watch out, that's not a very good place to be. That's how Microsoft came to dominate the PC software industry. By shipping (following the analogy) WordPerfect 2.0 (and WordStar, MacWrite and Multimate) and dBASE 2.0 (by acquiring FoxBase) and Lotus 2.0 (also known as Excel). It's better to produce your own 2.0s, as Microsoft's vanquished competitors would likely tell you. &nbsp
This Jeopardy clue must have given Adam major "wood."

&nbsp
NewsVine is built around user comments, tagging and essays. Mike Davidson, its CEO says "Our site doesn't rely on Ajax, RSS, Wikis." Om Malik has a profile.&nbsp
Frappr shows you where we're from. Already 112 Scripting Newsers have signed up. You can be the next one!&nbsp
Sylvia heard Mitch Kapor speak in Berkeley yesterday.&nbsp
New Flickr Set: Pictures I took as a blogger covering the July 2004 convention in Boston, MA.&nbsp
A clue for the Doctor
This is punful at so many levels.
I had lunch yesterday with Paul Grabowicz and Scot Hacker from the UC Berkley School of Journalism. A lively conversation about lots of things. At one point I said that the Cluetrain Manifesto should be required reading for every J-school undergrad. Hacker said I should teach a course in the Cluetrain. which I said was flattering but they need to talk with one of the four guys, although I sometimes fancied myself as a fifth, in the way perhaps that some felt they were the Fifth Beatle. I flatter myself too much.
Then the Good Doctor himself tunes into a very mysterious and funny piece written by Steve Gillmor, about yours truly and why I seem to pay so little attention to attention (not true, I attend to almost nothing else). Now I don't think Doc knows that yesterday's podcast provides a whole host of clues for the curious researcher. Not one, not two, but enough to call it a host. Just a half hour of listening and all is revealed. Almost all. We do not name names.

Let me know when you've listened.
Turkeys
Songs to go with last night's podcast.
Turkey in the Straw, a midi.
Randy Newman: "You got to pick 'em up just to say hello."
The Who: "Imagine though the shock from isolation, when he suddenly can hear and speak and see."
This is the bit I was looking for (it was in another song): "Do you hear or fear or do I smash the mirror?"