| | |
| --- | --- |
| | Friday, November 11, 2005 |
A roadmap for my work on OPML reading lists for RSS. &nbsp
TechCrunch: "In the time it took me to write this profile, Tagworld added another 1,500 users."&nbsp
I took off this afternoon to see Capote. The flipside of In Cold Blood, it told the story from the author's perspective.&nbsp
Michael Air explains how hard (and expensive) it is to get an XML icon on his Typepad blog. He suggests it might be political, I really hope not. It's not a good idea for companies to have politics when it comes to things like this. &nbsp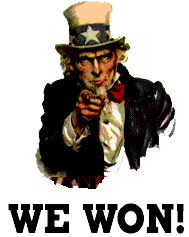 Audible announces they've got a way to tell how many times a podcast has been listened to. I can't imagine how it works unless: 1. They modify the software that runs on everyone's playing devices and also magically give them all the ability to phone back to their servers, or 2. They've decided to change the term podcasting to mean "the shitty DRM-based service that Audible provided before podcasting wrecked their business." Now it's possible I missed a third alternative, if so, I'd love to hear what it is; but for now I'm bettin on #2.

&nbsp
Mitch Ratcliffe explains. Apparently it was both #1 and #2. Now that's impressive, if only for the audacity. The users aren't that stupid, imho, and Audible's approach has so many problems for users. (Predictably his response is all invective and personal attacks. Go edit your piece Mitch, and wash your mouth out. I don't have a conflict of interest, I just have an interest. Sheez.)&nbsp
Rex Hammock: "Forbes apparently can't quite connect the dots between 'social media' and weblogs."&nbsp
Internet News: Amazon Gets Patents on Consumer Reviews.&nbsp
The dinner next Friday in DC is cancelled, the signup wasn't that great, and there's an event in the Bay Area I want to get back for. &nbsp
Kosso has a message for OPML node managers.&nbsp
New Flickr set: "On Sept 8, 2003, Chris Lydon and I went to small campaign event with John Edwards in Derry, NH."&nbsp
Scott Gatz: "If Yahoo's gonna win, we need to take our 10 years of experience and launch our own Yahoo 2.0 well before MSFT and GOOG know what's happening." Yes.&nbsp
The Big 3?
Richard MacManus talks about The Big 3, and there is a trend to think about three companies -- Google, Microsoft and Yahoo -- as the leaders in online. But I don't think that really works, because well, there are three more that are probably just as powerful as the others, but in different ways. Who are are they? Why don't we make this a game. For 15 points each, which three companies are also leading? (And when the question is asked that way I can't imagine many people won't be able to name them.)