| | |
| --- | --- |
| | Wednesday, November 16, 2005 |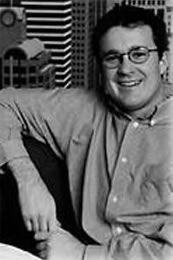 From the Google Base FAQ: "Google Base will accept bulk uploads in TSV, RSS 1.0, RSS 2.0 and Atom 0.3 formats. This means that content providers who already have RSS feeds can easily submit their content to Google Base without requiring much additional work." We need to find out more about this. Also check out this post on Bill Burnham's weblog, he implies a lot more RSS support already in Google Base. I don't see any evidence of it (not to say it isn't there). He says "RSS has now graduated from a rather obscure content syndication standard to the exautled status of the web's default standard for data integration," which is a little over the top, but interesting perspective. Silicon Beat profiled Burnham earlier this year. More links and comment here.&nbsp
NY Times: "Sony's new portable audio recorder aims to be both tiny and mighty, with its built-in condenser microphones and four-gigabyte media storage."&nbsp
9PM Eastern: Arrived safely in Virginia.&nbsp
OPML Community Server, Day 2
How to set up your own OPML Community Server.
Yesterday we did a test of the second installation of the OPML Community Server, and the test went well. There was a report of one problem, but this was a problem with the workstaton software, not the server. So I'm now ready to go forward with the second part of the experiment, testing the deployment of the server itself.
Amyloo: "About the community server, what's happening is Dave is getting ready to push the little fellow out of the nest."
Now a bit of advice. Let's go slow. There will be problems, don't set too aggressive a timetable if you're ready to run a server. Set a goal of December 1 to deploy. Or if you want to be even more certain of success, make it January 1. I've learned these lessons the hard way. In the rush of excitement people often make committments that are hard to keep. Make plenty of caveats, and pray to Murphy.
7:50AM Pacific: Checking in from Gate 25, Terminal 1 at SFO. Excellent TMobile wifi here. Checking out weather reports, there's a storm moving into the east coast. Not going to be an easy trip.

Our whining excuse for a President
Listening to NPR on the drive to the airport, I heard an excerpt of a speech President Bush made in Tokyo about China. He says the Chinese people want freedom, and they want to publish and read the Bible and practice religion without the government getting involved. I imagine how that would translate if the tables where turned and it was Hu Jintao talking about the aspirations of The American People. Maybe he would say we want a chance to work in a growing economy and to study communism and read the works of Chairman Mao. This led me to the conclusion that the religious right are the American equivalents of communists. They make us sound silly and stupid. Petty. Ridiculous.
I also had a thought that we should have a Constitutional amendment that made it impossible for the President to go to war, even with the approval of Congress, unless there's absolutely no other choice. This means the Supreme Court could declare a war unconstitutional. It's the only answer to the the whining excuse for a President we have now.
I got this idea listening to him whine about the Japanese and how they have the right to not stay in Iraq. Why would they stay in Iraq? I wonder what his pitch sounds like. Feature and benefit?
Now let me whine about Firefox
I'm using the old version of Firefox on my laptop, and it confirms my impression that they took a feature out of the browser in the latest release that I want back.
If you single click on the URL in the address field, the whole thing is selected. That's the old, correct behavior. The new behavior is to give you a caret and make you manually select all the text. But it's so easy to select part of the URL if that's what you want (when exactly do you want that, btw). As a blogger selecting URLs in that bar is on the path to my linking to something, and I fight against anything that makes that path longer. The Firefox guys just did that. Why?
Today's a travel day
I'm off to the airport in an hour or so, headed to Washington, DC for a dinner celebrating the deal with VeriSign. I'm bringing my iBook G4 with me. First trip with a Mac. They have wifi in SFO, and maybe in Phoenix where I make a connection. I have plenty of time tomorrow to help people get their servers up. Let's have fun everybody!
All your base belong to Google?
TechCrunch is on it. "It's like a 1985 dBASE file with less functionality. It's ugly. It's centralized content with less functionality than ebay or craigslist."
My spin's a little different. It's a new bit of functionality, a cell in the matrix filled-in. It's one possible solution to a problem the industry is working on. It's competition for companies that probably thought they were immune to competition.
Even if it's less than dBASE, that's still something. Haven't people been talking about the Office suite as a web app, isn't this the beginning of one thread of that?
It's microcontent without the schemas.
For Semantic Web people --> validation!
Except if you thought the Semantic Web required RDF.

Where's the API?
And finally, watch this area, Google probably isn't the only one working here.
Earlier: The much-anticipated base.google.com is online, but I'm not able to log in with my Gmail account info. The NY Times has an article about the service which they say will go live tonight.
And of course it's #1 on Meme-O-Randum.
Not so many
I thought I owned so many cars, turns out there's only 11.