| | |
| --- | --- |
| | Tuesday, February 21, 2006 |

What I don't get is why should anyone care if people know that they're using RSS. Let's get real for a minute. The benefit of new technology is what matters, not that people know the details of how the technology works. I have a GPS system in my car and have a vague idea of how it works. I love the benefit, I really can't drive without GPS anymore (I've tried). Give me more technology like that and I'm happy. And if I don't have to grok its inner-workings before I get the benefit, I'm even happier. As the guy who drove adoption of RSS, I'm proud of the fact that millions of people get the benefit, that's why I did it, not for the glory of knowing they know the details.
Six Apart is "beginning the process of submitting TrackBack to the Internet community and establishing TrackBack as a standard."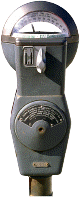 Look at all the podcasts at UC-Berkeley.
Lisa Williams has a video tutorial for Reading Lists.
The Kojo Nnamdi show on WAMU is an excellent NPR call-in show. He's a great discussion leader, handles the hardballs, and the wingnuts, and even brings the most extreme liberals back to reality. Today his show, at Noon Eastern, is about Wikipedia. I bet it's going to be great. Since WAMU has a very good webcast, I wonder if posting about this show two hours before it airs, will effect the show. Scripting News readers are very informed about Wikipedia, on all sides of all issues related to the tool. So they should, theoretically, get some better calls. If you call in, let me know. (Tuesday shows are podcast.)
News.com: "The Ricky Gervais Show is moving to a paid-only format to be sold by audio book specialist Audible."
Okay this is scary. Young children, avert your eyes. I asked Scoble about this. He says he'll do anything to get the sale.
Last update: Tuesday, February 21, 2006 at 11:48 PM Eastern.
Dave Winer

Comment on today's
Scripting News
Community Directory

On this day in
OPML Editor Docs
Scripting News Archive
TechCrunch reviews
Amyloo's community car roll
XML-RPC Directory
Tim Post's Tomorrow
LibriVox
News.Com Top 100
BloggerCon III Blogroll
Public Radio podcasts
iPodder.org directory
Memeorandum
DaveNet archive
Scripting News sites



Jan Mar