| | |
| --- | --- |
| | Friday, March 03, 2006 |
Miss Rogue shot a picture of me shooting pictures at yesterday's conference.
Ryan King says Mashup Camp was a shark-jump.
Two changes to the draft OPML 2.0 spec.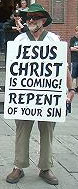 One of the next things on my to-do list is to learn how to tweak up Macintosh DMG's so they tell the user what to do when they open them. I love the way they have big text and colorful graphics that say: Drag this to the Applications folder. Yes, most of my users know what to do, but I'd still like to put the color in there. Is there a howto somewhere that explains how to?
Scott Karp: "Bloggers are independent publishers, and the best bloggers are successful and effective because they do what the best Old Media publishers do -- consistently provide quality content that is interesting and useful to their readers."
Mike Arrington: Newsvine is Perfect.
Jeff Jarvis, in London, says that Reuters' CEO gets it. Seems like there are three stages: 1. media hackers (early stages), then 2. compete with big media (now) and finally, 3. become the media (always was inevitable).
BBN: "Evil Genius says boring ads made his nuts fall off."
Steve Rubel says the center of gravity is shifting.
Ted Leonsis: "Whenever new media tries to replicate old media, it tends to fail. When it takes advantage of the unique social and personal behaviors of this new medium, it does pretty well."
Essay: "Every conference emanating from Silicon Valley or its environs should have state of the art networking. For that to happen we have to define what that is, and the only way to define it is by doing it."
The latest tech celebrity to manage the Wikipedia story about his work is Marc Canter.
New York Times podcasts.
Mercedes-Benz podcasts.
I took notes during the day on my WordPress blog.
Under the Radar was an excellent conference, but the wifi at the Microsoft campus in Mountain View was disabled by only allowing access on port 80, so I wasn't able to update Scripting News (my editing system uses a different port) and I wasn't able to use my aggregator (it does too). I'll write about the conference in the morning.