| | |
| --- | --- |
| | Sunday, April 30, 2006 |

Tomorrow (or Tuesday), with any luck, we'll have a nice way for people who are new to videoblogging to get a bunch of stuff in a single download, and in doing so, help the net. It's been a while since we've done something explicitly for that purpose. We should do it more often, don't you think?

Amyloo: "I wish I could prove I predicted what's about to happen on West Wing." Tease!
Posting from the BART station at SFO, thanks to EVDO. Just missed the 5:36PM train, so I have eleven minutes to kill, so why not do some shopping on Amazon. Maybe Google better hurry up and install wifi all over San Francisco, pretty soon it won't seem so special.
Of course I have to try using the EVDO connection on the train while it's moving. So far so good. As a result, I don't have to leave my seat to look at the BART map. I can see that I can ride this train all the way to West Oakland. No need to get off at Balboa Park. Pretty cool! (I lost the signal when we went underground.) Given that this is the Bay Area, no one gives me weird looks. I'm pretty sure I'll be able to save this stuff when we surface alongside 280, south of the city. Yup. Batteries last much longer with Airport off.
I'm hearing Stephen Colbert was pretty incredible at last night's press dinner in DC. Haven't had a chance to watch it yet.
Movie: Last night during dinner, on-stage, a participant was being made up as if he had been assimilated into the Borg.
Russell Holliman on the Sprint Ambassador Program.
BloggerCon.Org guidelines for Discussion Leaders.
The utter futility of geekness
Alex Barnett led an intense lightning-fast discussion yesterday that quickly went to the predictable place. I'll explain.
When bloggers get together, the topic of every session drifts into "How do we make money doing this" no matter what the original topic was. It's the same way with artists. It's so funny, because bloggers don't do it for money, and no matter how you try, the discussion never actually uncovers any ways to make money, it's just about how we need to discuss how to make money. It's a meta-discussion of a hopeless subject. Sort of like debating the need for world peace at the UN. Come to think of it, I bet that's exactly what they do debate at the UN.

When a roomful of smart geeks gets going (3Gs!) the conversation always slides down the slope to its own predictable place (sds => pp) -- How are we going to convince the users to use this. No point, you can't convince the users to use anything. What geeks do, in idle years, is discuss this, until the users find something new to adopt, on their own, then we catch up with them, and then do it all over again.
I promised I'd explain once and for all why it's hopeless to "try to get the users" to use social bookmarking software unless they're already using it. Here's why: I don't know. But I do know it never works. It's so bad that when I try to solve the problem (I'm a geek, so I fall into this trap myself, can't help it), I hack at making it easy and painless, figuring it's a user interface problem (if you're a geek you're nodding your head right now, right?) but when I make it so easy anyone would have to do it, not only doesn't anyone else do it, I don't even do it myself! Why? As I said, I don't know! Makes no sense to me at all. But there you are.
I do know that Dan Bricklin posed something like a law to explain the phenomenon, as best as a geek possibly can. Software that rewards you for doing something one percent of the time will get used (email, word processing, SimCity) and software that punishes you for doing it only 99 percent of the time will not get used (calendars, PIMs, categorizing stuff, social bookmarks). The genius of del.icio.us is that it falls into the former category, even though it appears at first to fall into the latter.
Never say Bricklin isn't a smart dude, if you remember his rule, you'll avoid hours of interesting discussions about how important it is to do something that is impossible to do.

My guess is there's a dozen Hugh MacLeod cartoons in this.
| | |
| --- | --- |
| | Saturday, April 29, 2006 |
New Flickr set: Seattle MindCamp 2.0.
Movie: An $8 flying saucer you can buy on the Internet.
Steve Garfield: "When did you first hear about ZeFrank?"
For the record this is my first EVDO-based blog post.
I'm leading a MindCamp discussion at 10AM tomorrow about OPML, RSS, whatever people want to talk about. We added a session at 9AM tomorrow with Ponzi called Blogging About Love. Too much talking about software, let's have a session to talk about people.
At noon today, Seattle Mind Camp 2.0 starts. I'm flying up in the morning, to arrive in Seattle at 11AM or so. With any luck I should be there at noon.
Dan Bricklin: "Instead of making you feel bad for 'only' doing 99%, a well designed system makes you feel good for doing 1%."
I just realized that now that I have EVDO, I don't need to print out Seattle maps for driving directions. I can just use Google Maps from the car. Hehee. I've been waiting for a moment like this, to realize how EVDO changes everything. Except I don't know if it will really work in a moving car. Seems it should, like a cell phone does.
Bill Gates helps the NY Times turn the clock back.
Jeff Jarvis asks why. Board room comfort. There was a time when Bill Gates had it all sewn up, and a time when the Sulzbergers did too. If you were them, you'd want to turn the clock back. But as some wise person once said "Time waits for no one."
Scripting News has been steadily climbing the Technorati 100, now appearing at number 76. I've been claiming my various alter egos, thinking that would boost the rank, but apparently they only count links to scripting.com. If they included links to the essay site, the rank would be in the low 40s. Considering the attention this ranking system gets, it's remarkable how little is known about how it works.
The Daily Fisk is fisking Guy Kawasaki. (Not fisting.)
I love Greta Garbo in Ninotchka.
The first Ze Frank news show was on March 17?
Jeff Jarvis on United 93. "Since September 11, my children no longer let me leave the home without saying that they love me and hearing me say it to them."
| | |
| --- | --- |
| | Friday, April 28, 2006 |
Today's the day I discovered Ze Frank's videoblog. It's the best news cast anywhere. So good it's revolutionary.
BloggerCon IV: June 23-24 in SF. We've got two venues committed now, so there will be at least two tracks. We're working on space for another track and I'm starting to put together a grid, and a list of DLs I want. If you've been a DL at a previous BloggerCon and are available to do this one, please let me know. No guarantees, but it would help to get things together more quickly, and given the closeness of the dates, time is of the essence.

The Monthly Coffee Notes podcast, inspired by the latest Gillmor Gang, about advertising on the Internet, Channel Dean and how to win the Presidency on the Internet. The sound quality is perfectly awful, but what else is new.
The secret of Rocketboom: "I learned a long time ago, when Deborah Norville did the early morning news on NBC, there's nothing sexier than a smart female with a clever smile surrounded by old corny males that are in love with her."
Essay: How to get elected President on the Internet.
12/12/05: "The more you send them away the more they come back."
Yogi Berra: "You can't think and hit at the same time."

In Y2K, as McCain was surging, there seemed a chance that we could have an election between two honorable men. A race between Gore and McCain would have been very good for the country, I felt then, and feel even more strongly now. Even though I'm not a Republican, and would not have voted for McCain, I urged him to embrace the Internet, and suggested he borrow an idea from a much-loved Democratic President. I even mocked up an ad for him. This might work for Edwards, if he took the time to really understand the philosophy: "Ask not what the Internet can do for you, ask what you can do for the Internet." He looks like a Kennedy, on the outside. But what does he look like on the inside? I think that's what people were asking yesterday.
Mike Arrington on the Edwards roundtable.
Major League Baseball supports RSS.

Boston Globe: "A coastal Maine blogger who criticized the state's tourism office has been hit with a lawsuit seeking potentially more than $1 million in damages for allegedly making false statements and posting on his website, Maine Web Report, images from proposed tourism advertisements a New York agency prepared for Maine officials."
Lance Dutson: "I'm not going to fold."
New header graphic, the Ocean Five Hotel, South Beach.

| | |
| --- | --- |
| | Thursday, April 27, 2006 |
Rolling Stone: The rise of the video blog.
Business 2.0: Video blogs, ready for prime time.
Hmmm: "I could write more from the third person and polish the posts more but you know what? I like them raw, visceral and in the first person." Amen.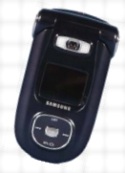 Disclaimer: I've received a free cell phone from Sprint, under what they call The Ambassadors Program. Sounds like something out of Lost. But it's pretty cool. You can get music, television, and Internet access over the phone, of course it has a camera, and best of all, it does EVDO, and it works. I was able to get online today from Jing Jing, which doesn't have wifi. So that's the end of Dave having to hunt for wifi in airports and paying extra for it in hotels, or having to hunt for a Starbucks. I'll be able to work in parks, if I want to. I have no idea how freeing EVDO will be, but I suspect it will be very. And you'll probably find me writing about my Sprint phone here from time to time, and no doubt this is why they're giving them to bloggers like me. But that's a win-win, and I'm happy to partake.

New Flickr set: Edwards in Palo Alto.
I'm participating in a discussion in Palo Alto today with a bunch of people from the web communityin the Bay Area and Senator John Edwards. The terms of the discussion are that we're allowed to acknowledge that we're at this meeting, but we're not allowed to talk about what's discussed here.
Movie: danah boyd at Jing Jing, explaining.
Tara Hunt sends word that there are multiple groups on Flickr devoted to fire hydrants. Her favorite is the Birdsill Holly Association.
Parking meters & fire hydrants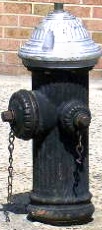 Yesterday I had a choice between a parking meter and a fire hydrant as my new header graphic. As you may know I have a thing about parking meters.
On my last trip to NYC a fire hydrant caught my eye, I snapped a pic, and it won my heart. Someday that's going to be on top of my world, I thought to myself, and yesterday it happened.
Then this morning Mike McGrath, whose Flickr feed I am subscribed to (great feature), posted a pic of a very fancy fire hydrant in Belmont. I prefer a more down-to-earth look, but it's great to know there's another fire hydrant lover out there.

Heroic fire hydrant
If you think fire hydrants are always dull and boring, think again.
According to legend, this fire hydrant saved San Francisco's Mission District.
How about that!
| | |
| --- | --- |
| | Wednesday, April 26, 2006 |
Story: Rather may blog after leaving CBS. "They were in a position to learn the power of the blogosphere in ways that weren't available to NBC, ABC and CNN."
New Flickr set: Dan Rather at UC-Berkeley.
Dan Farber's report on the Rather interview.
Scratchy video of the Rather interview.
Andrew Baron's thoughts on BitTorrent.
David Wilkinson explains why he blogs.
Jerry Garcia, Bob Weir and Vince Welnick of the Grateful Dead sing the national anthem at Candelstick Park on 4/12/93.
New header graphic. A lovely fire hydrant. Sometimes they aren't inspiring or beautiful. Welcome to the real world.
On Wikipedia they're debating whether the excellent Hacking Netflix blog should be linked to from the Netflix page. Hmm. That's like Jimmy Wales showing up at an unconference with a stack of PowerPoints and asking people to hold their questions till the end.

BTW, to answer the question of what do you say when introducing yourself to Dan Rather, here's what I did. I said: "My name is Dave Winer. I'm an early blogger." Then Steve Gillmor, standing next to me, explained that I actually did more than that. It's a perfect way to avoid the awkward moment where you have to appear to be boasting. Let a friend do it for you.

Chris Pirillo animates United's flight safety instructions.
Salon reviews United 93, a movie about the doomed 9-11 flight that crashed in a field in Pennsyvania.
| | |
| --- | --- |
| | Tuesday, April 25, 2006 |
Much love and support to Terry Heaton, whose wife Allie died suddenly last night.
This evening I'm going to a talk at UC-Berkeley by former CBS news anchor Dan Rather. They also invited me to a party honoring him. So what do you say when you're shaking the hand of a historic figure? I guess we'll find out.

Irreverent snark-filled comments today, esp re Rather.
Kosso implements Hugh MacLeod's widget, in Javascript.
Last year on this day I wondered why Kill Bill I & II aren't the ultimate chick revenge movies, like Thelma and Louise. A year later, I still don't get it.

Scott Rosenberg: "Congress is considering allowing the big phone and cable companies that now control most of the broadband access in the US to do something they want to do, but that has never been done before: turn the level playing field of today's Internet into a sort of class-system environment, in which packets sent by companies that pay more get preferential treatment."
I listened to my first Gillmor Gang in many months, last week's show with Hugh MacLeod. More and more I realize that it's Mike Arrington's world, we just live in it.
New header graphic, veggies at Seattle's Pike Place Market.
According to SiliconBeat, the Sphere weblog search engine is about to open to the public.
Integrity in 2006
Amy Gahran asks what integrity is. Try this. "A human being has integrity if he or she is what he or she appears to be. That's why integrity commands us to disclose conflicts, so that what we say, and who we appear to be, are in synch. Change the appearance if necessary."
PS: A simple search reveals 521 instances of "integrity" on this site. No need to guess, or look in the dictionary to find out how I use the term.
| | |
| --- | --- |
| | Monday, April 24, 2006 |
Essay: Next steps for BitTorrent.
Hugh MacLeod decided to "build the widget."
Japanese earwax cleaner, $90, has a built-in camera, but does it have a feed?
AP reports that Scott McNealy is stepping down as CEO of Sun Microsystems. Jonathan Schwartz, a blogger, is taking charge at Sun.
New header graphic, Microsoft visitor badges from the summer of 2004.

FYI -- if you're sending mail to my old email addresses, dave at scripting dot com and dave at userland dot com, the chances of it actually reaching me are slim to none. The most reliable way to send me email is to use the mailto icon on this page and enter the mail into the browser. It will go to a mail address that is not published, therefore is not spam-filled. The other option is to send mail to dave dot winer at gmail dot com. That's a pretty unspammed box (fingers crossed, Murphy-willing). But the old addresses are so swamped with spam and the filtering I used is so completely routed around. I just browsed through a few weeks of email there, and found one or two real emails, but mostly it's hopeless, and I'm sure I'm missing real messages. Sorry if yours is one of the ones I've missed.
Not sure what to make of FeedCache.
I hate to spoil the fun, but Scripting News is back in the Technorati 100 at position 88. Sorry. Hehe.

Proclaim: Amanda Congdon -- the new Walter Cronkite.
Disclaim: Scripting News does not meet the high standards of 120-day blogger Guy Kawasaki.
Wacky idea: Social networks in meatspace.
| | |
| --- | --- |
| | Sunday, April 23, 2006 |
Tom Morris on comments in the OPML Editor.
Gizmodo: Iomega 1TB Network Attached Storage.
LaCie has a 1.2TB drive for a bit less.
Irina Slutsky interviews Mitch Kapor, Danny O'Brien and Esther Dyson about the future of email.
BetterBadNews asks what happened to Building 7 at the WTC. Did it commit suicide?
Media == middlemen
Scott Karp: "But what happens if big company brands realize that they no longer need a media middleman to connect with consumers?"
Bing! bing! bing! bing! bing! bing! bing! bing! bing! bing! bing! bing! bing! bing! bing! bing! bing! bing! bing! bing! bing! bing! bing! bing! bing! bing! bing! bing! bing! bing! bing! bing! bing! bing! bing! bing! bing! bing!!!
Why do you think they call it media?
They're middlemen.
In the future we won't need middlemen.
Why?
Because the Internet disintermediates.
Which is a fancy word for "gets rid of the middlemen."
Or, if you prefer, "gets rid of the media."
All that's left when we go through 2.0 and 3.0 and 4.0 is nothing but information and people and lots of more efficient ways of connecting them.
Now that said, I think the MySpace guys are onto something when they think of adding products to their network, so people can befriend them. As the guy who plays James T. Kirk and does the Priceline commercials says about "shop and compare before you buy" -- Brilliant!

| | |
| --- | --- |
| | Saturday, April 22, 2006 |
My Mozes keyword is scripting. Find out more here.
Buy.com has extended RSS with a namespace. An example of a buy.com feed.

Upcoming conference activity. I'm going to be at Seattle MindCamp 2.0 at the end of the week. Coming back on Saturday night, and then down to Mountain View for the Internet Identity Workshop. Thinking maybe I should host a dinner in Palo Alto on Tuesday considering that it is my 51st birthday. Getting old! Onward. Later in May I'm participating in the Future In Review conference in San Diego. In June, we're definitely having a Super Unconference of some sort, the week of June 19 (toward the end of the week for sure). We've gotten a huge number of offers of space in downtown San Francisco, I'm working with Marc and Sylvia to sort it all out, and then we're going to make invitations to discussion leaders. There's a lot of energy around it, and it is preceded by Vloggercon (I'm going to find some way to participate in that) and postceded by BarCamp SF (ditto) and then Gnomedex (I am a DL there). We're going to look for a big umbrella to put over all the events on the west coast in June, maybe the Summer Olympics of Unconferences? And then, after all that, I'm going to try to sneak away for a trip somewhere relaxing, and believe it or not I've signed up for BlogHer, at the very end of July. At that conference I'll do a lot of listening and notetaking, and look for ways I can help the Hers.

Almost 9 years ago: "Anger is a very powerful force. If it's allowed to release naturally, it can be a thing of beauty. It can be safe. A source of movement. It makes things happen." We so misunderstand the emotion, it's considered negative, but it doesn't have to be aimed at anything, it can just be. And when it's expressed, things change. "When a friend changes you can find the bond that's connecting you at a deeper level." The great 20th century writer W Somerset Maugham had something to say about this. "We are not the same persons this year as last; nor are those we love. It is a happy chance if we, changing, continue to love a changed person."
Maugham also said: "There are three rules for writing the novel. Unfortunately, no one knows what they are."

Scott Karp notes changes in the Technorati 100.

I almost wrote exactly what Cringely wrote in his newest piece. No sane user wants to restart the computer just to run a Windows app. Windows apps should run alongside Mac apps as if there were no difference. Why should a user know or care which API an app uses? Think about it this way -- you can run a standard transmission car on the same road that automatic transmissions run on. You can use a Atom 0.3 feed in the same aggregator that reads RSS 2.0 feeds. So why exactly do you have to reboot your computer to run a Windows app? And thanks for the nice plug. My ego is pretty strong, I like to think with good cause.

Scaling, again
Amyloo spotted a feature announcement at Pito's blog, he says that polling of OPML Reading Lists won't scale, but it will, and imho it's the only way to go.
Here's the deal. HTTP has a very efficient mechanism for software to determine if a resource has changed, it actually has more than one, but the one everyone seems to have settled on is known as eTags. You can basically ask a server if something has changed since the last time you looked, without having to get the whole thing, just getting the "head" of the thing, which is a small fixed size (as if reading lists were very large, they're not).
If you have a pinging protocol, unless you're going to send a ping to every subscriber (which isn't practical because of firewalls and NATs), you're going to have to ask some central authority whether something has changed, and nothing is more efficient at that than eTags, nor as widely implemented, nor as utterly optimized.
So this is not quite a mathematical proof that you're chasing your tail by implementing a notification system for changes to reading lists, but such a proof is possible.
We went through this with RSS, there were doomsayers who said it would never scale, but those worries have gone away, as RSS clearly has scaled.
Mutual non-breeding
WSJ: "I don't think the blogosphere is breeding cannibals."
I don't think the WSJ is breeding idiotic Republican idiots.
| | |
| --- | --- |
| | Friday, April 21, 2006 |
Business 2.0 on the evolution of the Netflix envelope.
Dowbrigade will think he made it when Fortune calls him either notorious or a curmudgeon.
Mark Glaser moderates a conversation between Jimmy Wales and Robert Cox on various issues related to Wikipedia.
Jeff Jarvis: "Can someone explain to me what's going on with Google's syndication protocol?"
Mike Arrington notes that Microsoft is going to offer "Live Drive," a virtual disk drive.
Two years ago today: "The problem with most conferences is that the intelligence is sitting in the dark with its hands folded, falling asleep while a bunch of idiots on stage with PowerPoints talking nonsense because they are so scared they need crutches to keep from having a nervous breakdown."
The Rocketboom interview was a long rambly talk which they picked out the best bits of. It was a great editing job. As you might imagine there's a lot to Rocketboom that you don't see on-camera. I got the smallest glimpse into that, at lunch with Amanda and Andrew.

An example of a bit they picked up is already beginning a discussion in the world of academic journalism. Bob Stepno, who was an early contributor in the Berkman Thursdays group, who is a journalism prof in Knoxville, TN, picks up on the 50 or so words in the RB interview where we talk about making an introductory course in journalism a requirement for college students. I feel strongly about this. Journalism is the new practice for Everyman, it's what we all will be doing all the time in this new century. As the professional media pulls back, the citizens, you and me, need to fill in and replace every pro with 100 of us, to cover every school board meeting, every planning commission, defense contractor, civic organization. It's like the Second Amendment for information and ideas. We need a well-informed electorate to make the tough decisions n our future.
Two things NY has that they can't touch anywhere else: 1. Matzo Ball Soup. Even the Greek diner on Northern Boulevard in Bayside has better MBS than Saul's Deli in Berkeley. And Katz's MBS is to die for. 2. Pastrami. I ordered a Reuben at Katz's, and knew I was in for a treat when the guy behind the counter sliced me a few bits of meat to eat with my fingers while I waited. It's so incredibly delicious, and they stack the meat so high. The memories from one sandwich is enough to last years.
| | |
| --- | --- |
| | Thursday, April 20, 2006 |
The Rocketboom interview is up. Nice job. Thanks!
BTW, the interview was in Tompkins Square Park.
Salon: "If the U.S. attacked Iran, the consequences would be catastrophic."
Esther Dyson debates Danny O'Brien on whether email should be free, in SF tonight. Mitch Kapor moderates.
Mike thought the name of the new AOL service is going to be Head On, but I was actually quoting the rumorer who said they were going straight at MySpace. But then Head On would be a great name for an online service, not for people who's heads are off, due to drugs, or something worse.
Rex Hammock: "AOL's MySpace killer will kill MySpace the same way AOL Journals killed TypePad and Blogger and WordPress."
Blair Fannin: "I found blogging, RSS and podcasting to bring out mental strength and creativity I never knew I had."
TV Guide has launched a blogging community.
| | |
| --- | --- |
| | Wednesday, April 19, 2006 |
When I was interviewed by Amanda Congdon, sitting on a park bench in lower Manhattan on Monday, she asked me to peer into the future. I said I had no clue what was coming next. Silly me. Then of course I thought of all the things I had queued up for that question that I didn't think to say at that moment. Here's an example. When I go to Yahoo Movies to look for something to see, it should be ready with some recommendations. I've been rating movies for them for a couple of years now (btw, I want that data in XML, please) and they already have an opinion on whether I'd like this movie or that. So why not present me with a list of movies that are playing now, near me, that I would probably like? That's not a feature for the future, it seems ridiculous that they don't offer it now. Maybe I should say that nicer. Please, Yahoo, save me the hunting and pecking. You already know what I like. How about just telling me?


Speaking of features for the near-future. I have become a devotee of the new HBO series Big Love. I've watched the first three episodes, and by this time tomorrow, I should be caught up. Okay, three guesses how I'm getting the episodes. Never mind. Now why should it be so much work? I already pay Comcast a premium so I get HBO. I just haven't been ready to commit to the show until enough word-of-mouth confirmed that it was worth a look. (It is!) If I can prove I've paid, why won't HBO send me a DVD with the first six episodes? Come on, I'm honest. Make it easy to become an addict and I'll sing your praises far and wide. (I'll do it anyway, it's a great show, a fantastic successor to both Six Feet Under and The Sorpranos. Evil and weirdness all in one story line. What could be better!)
One of the wives has a blog, and a feed.
NY Times article on BloggerCon II.
I just heard a rumor that AOL is going to challenge MySpace, "head on," to be announced in approximately two weeks.
Fortune called me a "notorious curmudgeon" today. Since they didn't link to me, no link for them. Did you know they only say nice things about big advertisers, like Bill Gates, who happens to be a notorious curmudgeon himself. Probably even more notorious than moi.


When these guys debate about blogs making money, they're answering a different question: If you try to do a magazine using the same software people use to write blogs, can you get enough advertising revenue to pay your writers and also make a profit. It's natural for people who come from the magazine and newspaper business to cast the question this way, but it's skewed thinking, and will look anachronistic a few years from now. It's as if they asked how many miles per gallon of oats a car gets, a few years after horseless carriages came along. The question doesn't even make sense. A person with a blog is analogous to a source in the old publishing world. Sources don't get paid directly, but we do get paid indirectly.
| | |
| --- | --- |
| | Tuesday, April 18, 2006 |

4PM Pacific, arrived safely back in Berkeley, in a manner of speaking. On the flight back I read Seymour Hersh's article in the New Yorker about the US plan to attack Iran. I was only peripherally aware of this. Is it possible that we're really going to bomb Iran, and even crazier, that we're going to use nuclear weapons. How many Americans are aware of this? Why did Andrew Card resign as Chief of Staff? Why are they reorganizing the White House now? Perhaps people are resigning because they don't support this absolutely insane idea.
Doc Searls notes that the great San Francisco Earthquake of 1906 happened 100 years ago this morning.
Sitting in the lounge at Gate 8, Terminal 8 at JFK, with excellent wifi that cost me $6.95, thre's a guy talking on his cellphone, yelling at some poor clerical person at American Airlines about how they left his luggage sitting in front of the counter for 20 minutes after he checked in. His wife is making eye contact with everyone, sort of shrugging as if there's nothing she can do about her companion. It would be a breach of protocol for me to talk to him, but if I could, I would tell him that there is no security at US airports. The routine we go through would never catch a terrorist device, they do it just to keep us traveling, to provide the users with some small comfort. He's been ranting about this for at least a half hour. Hope he's having fun. Me, I'm carrying on my luggage. I want to have lunch in SF at the other end of this flight and don't want to wait at baggage claim. BTW, the weather in NYC is great. This is the best time of year on the east coast. Everything is in bloom. It's as pretty as California is all summer long.
Paolo: "Who is reading all these weblogs?"
Rex Hammock on the Pulitzer for the Times-Picayune. It's the first time a blog has been so-honored. (In the weeks following Katrina the T-P operated as a weblog.)
| | |
| --- | --- |
| | Monday, April 17, 2006 |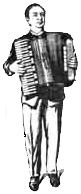 Let's do BloggerCon IV in San Francisco, the week of June 19. If you have office space we can use in San Francisco's business district or South of Market, please post a comment, or send an email. I'm thinking about a distributed multi-track conference over two days (Friday and Saturday?), covering a very wide range of interests to bloggers, podcasters, journalists, broadcasters, academics, librarians, programmers, business people, entrepreneurs, investors, retirees and students, and everyone else. An all-inclusive, no invitation required, $0, everyone welcome, free-for-all unconference of idea sharing and whoopee-making!

I did an interview with Amanda Congdon of Rocketboom today and had lunch with Andrew Baron and Amanda, at the world-famous Katz's Deli in NYC. Unfortunately the pictures of me with Amanda came out all blurry, but the picture of Andrew and Amanda came out great. They are very nice people, we talked about a lot of interesting stuff, both on and off camera. Left me all talked-out, and that doesn't happen very often! Big take-away, gotta get BitTorrent support into NewsRiver.
Five years ago: "Writers who work for others have less integrity to offer than those who do it for love."
Matt Mullenweg says the feed validator is "dead to me."
The power of Betsy
NY Times: "Bloggers are fascinated by what they see as eerie parallels between Watergate and a phone-jamming scandal in New Hampshire. It has low-level Republican operatives involved in dirty campaign tricks. It has checks from donors with murky backgrounds. It has telephone calls to the White House. What is unclear is whether it is the work of a few rogue actors, or something larger."
The blogger responsible for this story is Betsy Devine. She camped out in the New Hampshire courthouse, and kept driving the story until today, when it appeared on the op-ed page of the NY Times. Way to go Betsy!!
| | |
| --- | --- |
| | Sunday, April 16, 2006 |
I got another blue wedge on Google when searching for a Stephen King movie. Here's the collapsed view, and here's the expanded view.
Two years ago today: "What happened to people who use typewriters?"
For my last two days in NYC, I checked into the Millenium Hilton in downtown Manhattan. It's across the street from where the World Trade Center used to be, in fact, the subway stop across the street from the hotel is underneath the WTC site. I have a nice room on one of the top floors, with a great view uptown and to the east. No view of ground zero. Tomorrow I'm meeting with Jeff Jarvis, and Amanda Congdon and Andrew Baron from RocketBoom. It's going to be a NYC new media day. I fly back to California on Tuesday morning.
Movie: Gorilla at the Bronx Zoo today.
New Flickr set from the Bronx Zoo.
Vanguard supports RSS.
Vloggercon, June 10-11, San Francisco.
| | |
| --- | --- |
| | Saturday, April 15, 2006 |
Ben Barren is organizing a Downunder Uncon, which sounds right on to this northern hemispherian. Let's go!
New Flickr set: Mets vs Brewers, Shea Stadium.
Movie: Mr Met leading the crowd in song.
The Mets's mascot isn't an animal or a human being...
It was Jackie Robinson Day. His wife was honored. Robinson played for the Brooklyn Dodgers, he was the first African American major leaguer. He died in 1972 at the age of 53.

New header graphic. Shea Stadium scoreboard. This is an old-time scoreboard, 1960s technology. They're going to tear down this old stadium, probably replacing it with something like PacBell Park (which no doubt has been renamed, yet again). The new stadium will lack philosophy. Rather than naming it after a fallen hero, they will name it after a corporate sponsor. It will be a sad day.
In Y2K, a resume offering 15 years of Java experience, a background in teleportation, and work at Amazon starting in 1989 actually got Niall Kennedy an avalanche of interest from executive recruiters.
According to Gizmodo, the Infiniti G35 will come with a built-in hard drive to store MP3s.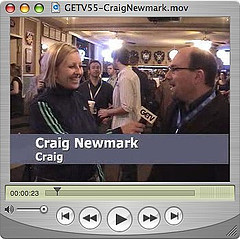 | | |
| --- | --- |
| | Friday, April 14, 2006 |
Marc Canter on conferences and business models.
Betsy Devine should win a Pulitzer for her coverage of the Phone Jammer Gate scandal in New Hampshire.
Recursive fun with Amyloo, RSS and NewsRiver.
Wish I had known about Library Camp in Ann Arbor. What a great idea. Any place that gets librarians and geeks together is a powerful place.
Lovely seder last night in Queens with family. It's a very sweet ritual, everyone reads a bit from the history of the Jewish people, how we left Egypt in such a hurry that there was no time to leaven the bread. The best part is where we list the ten plagues that God visited on the Pharoah to convince him to let us go.
| | |
| --- | --- |
| | Thursday, April 13, 2006 |

Of course a huge amount has been written about Google's calendar today, but now that it's out, did anything change? I use Yahoo's calendar. It's been out forever. The interface is clunky, but I can't see how it could be better and still run in the browser. There are some features I'd kill for, but Google hasn't implemented them. Will I change? Of course not. Calendars are the most locked-in app imaginable. Once you commit to one, it's hard to contemplate changing. My editorial judgment: Google should invest more in the search engine, that's where they are built-in, that's what matters. Their calendar is competent, they needed to have one, now they do. But search is still their knitting.
Last year on this day, a singing podcast.
Scott Rosenberg explains why the Alternative Minimum Tax is increasing the tax burden on the middle class, as President Bush keeps insisting on more tax cuts for the super rich.
Hot in NYC. High today -- 75. Almost beach weather.

A feature I'd like to see in Google. When you search for a term that has more than one meaning, it will present all the possible meanings as top-level items. Each will have a wedge next to it. Click on the wedge to expand or collapse all hits related to that meaning. That way if you're searching for Bull Mancuso, you won't have to consider hits related to the body parts shop in Syracuse, NY; or the restaurant in Peekskill. It's possible that this can extend into a multi-level hierarchy and can be prioritized by who you are. Suppose your uncle is named Bull Mancuso. Seems that should be a top-level item and come before the middleweight champion prize fighter of the 1940s or the former governor of Mississippi.
Google Calendar Beta
On arrival in NYC, I found an email from a friend, instructing me to go to Google Calendar. I did. It worked. Looks nice.
I figured it must have been announced while I was on the plane. I went to Memeorandum to see what's up, and there's no mention of it. Huh? I don't get it.
New Flickr set: Google Calendar Screen Shots.
Mike Arrington wrote a review.
Humoresque

On the flight east I watched a Joan Crawford movie that I hadn't seen before. Humoresque. Filmed in 1946, when she was 40 years old. It's a serious movie, and Crawford is unbelievably good. In one scene she's in a concert hall and her lover, played by John Garfield, is performing, sending her into ecstasy. Two other women are watching her come, one is Garfield's mother, and the other his young girlfriend. They know what's going on and so do we, but everyone else is oblivious. The camera gets super-close as Crawford goes over the top. The movie is worth seeing, if only for this sequence.
The calendar feature to kill for
Someday it will work like this but it will take a lot of cooperation to get there.
The scenario. I'm on Expedia, booking a trip. I add a car and a hotel. I click OK and it's all paid for. Now I go to my intinerary, and next to the link that emails me a copy is a button that adds all the relevant details to my calendar on Yahoo (or where ever).
Tell me when I can do this, because now I have to do it by hand and that feels is wrong.
| | |
| --- | --- |
| | Wednesday, April 12, 2006 |

Early release of glue that connects the OPML Editor and Amazon S3. This is the basic support required for app development, to enable desktop apps to connect to S3, and workalikes. There are no end-user features in this release. It's a collaboration with Les Orchard, and builds on Andre Radke's crypto extension, first released in 1996. (How time flies!)
Reminder: It's a beach day... somewhere!

Here's a guy who picked up on yesterday's lucky scoop. Amazing how slow things are sometimes, like a delayed reaction. I expect people will actually notice that there's something new in, hmmm, maybe 10 hours or something like that? I can't figure this stuff out anymore.

I'm going to NYC in a few hours. To prepare, I've downloaded the entire archive of Rocketbooms, every single one, and copied them onto my 60GB video iPod. And to share the fun, I've uploaded one of my favorites for all you to download via BitTorrent from Amazon S3.

Matt Mower says the rational way to back up a weblog is a combination of RSS and OPML. Makes sense to me. Lisa Williams wants to put all of that on a keychain drive.
Three years ago today: "Everyone I knew at KnowNow is now somewhere else, so I don't really know anyone at KnowNow, now."
| | |
| --- | --- |
| | Tuesday, April 11, 2006 |

I just spotted a new, very nice feature on Google. Not sure if everyone can see it, so I'll describe it in words. I did a search for Canada. In the left margin there are blue wedges. Click on a wedge and it expands, to reveal details, click again, it collapses. Outlining shows up, in a simple manner, in a Google display. (Postscript: I just tried it again, and now I don't get the wedges.)
Scott Rosenberg: "When a step backwards is branded as a leap forwards, and when people can be persuased to invest in such retrograde ventures, you know that dumb money has started to pile in behind the smart."
Guy Kawasaki's list of ten things he's learned in his first 100 days of blogging.
Rex Hammock: "One of the top ten things Guy Kawaski learned during his first 100 days of blogging is that I'm clueless."
A friend asked this afternoon how long it's been since I quit smoking. I had to think. "Almost four years," I said. It gets easier all the time. The actual number of days: 1397.
Rex Sorgatz: "Douglas Coupland published his third novel, Microserfs, at a moment where everyone knew the future was about to happen, but no one knew quite what it would look like."
Mike Golding: "Web site blocking in the corporate environment is fair enough, after all who wants their employees gambling, looking at porn or even using webmail? but now I can't even read Zeldman."
In December I did something really stupid that worked. I linked to a picture of a little lap dog perched atop of a fire hydrant using the word podfather. Now it's the number one hit on Google for the term. That's why I have to quit blogging. I have too much power!


At lunch with a reporter yesterday, the conversation turned to Ted Nelson. He recounted how, at a conference, Nelson spoke up, saying that we were all doing hypertext wrong. I've heard Nelson say this, and I know what he's saying. His concept of hypertext, which was the original (he coined the term) was that links were two-way. The reporter said that Nelson was really weird and kind of rude. I took exception to this. Nelson is a visionary, and a teacher, in many ways it's his passion that's the fabric of the web. If he hadn't written his seminal book in the 70s, I wonder if the web would exist today. Later, I thought, how strange, we want visionaries, we need them, but we want them to fit some impossible concept of humanity. Someone should have passion without being too passionate. I wonder if people have really thought this through. I'm willing to cut a guy like Nelson almost infinite slack, because I so totally appreciate what he has done for us, and for me.
If Nelson had a Linked-In page, I'd write a testimonial for him. "Computer Lib/Dream Machines changed my life, as it changed every young technologist of the 1980s. Nelson opened doors for me, many of which I didn't even know existed. In every generation there are at most two or three people as influential as Nelson was to people of my generation."

According to Bob Tedeschi in today's NY Times, beef jerky is big business in the blogosphere, and he's right. I wrote about this just the other day (and for the last ten years). It's great to see the world sorting itself out. Tedeschi once said, a long time ago, that blogging was about as important as CB radio was in the 70s. That was of course intended as a put-down. Seems Bob underestimated blogging, based on the number of times he's been writing about it recently.
Yes, I am cursed with a long memory. :-(
My Linked-In Profile page. At the closing dinner at Esther's conference last month she asked who had Linked-In profiles. Almost every hand went up, but not mine. Now I have one. Not sure what this will do for me, but let's find out!

| | |
| --- | --- |
| | Monday, April 10, 2006 |
New header graphic, a wheat field in Saskatchewan.
This blog has a great header graphic. Imagine you're the guest speaker at a dinner. Everyone's had their meal, the waiters have served coffee. You're introduced, you arrive at the podium, take out your camera, and shoot the scene.
Jeff Jarvis on ABC's plan to provide TV shows on the Internet, with advertising.
Chris Pirillo: "My guess is that when IE7 goes gold, more people will be driven to start using Firefox."
A man in Malaysia received a phone bill for $218 trillion.
Four years ago today a remarkable deal between the New York Times and UserLand. A big turning point for RSS.
John Brockman is giving a talk in Cambridge on 4/12.
Berkman is hosting a conference about citizen media, May 12-13, also in Cambridge.

Okay tonight's West Wing was great. A real tear-jerker and a happy story. I don't want to spoil the plot for anyone, but now I wish more than ever that the show was continuing. I want to live in their world, not the one I actually live in. I wonder if there isn't something I could do with my time to make the 2006 mid-term elections more meaningful, you know, the real elections, not the TV show. Nicco, what do you think?
I'll be in NYC for Passover. Arriving on the 12th, returning on the 18th.
Springtime in California






























| | |
| --- | --- |
| | Sunday, April 09, 2006 |
Essay: "You need a village to raise a child, and you need an Internet to fully develop an idea."
Clif Guy: "I like blogging much better than forums because they're driven by the blogger's creativity, writing ability, and personality."
Fred Wilson: "While big companies deliberate, small companies obliterate." Amen.
Richard MacManus and Marc Canter on the expanding footprint of Google Base.
SF Chronicle: "Privacy advocates are raising concerns about Google Inc's plans to cover San Francisco with free wireless Internet access, calling the company's proposal to track users' locations a potential gold mine of information for law enforcement and private litigators."
Lowell George

For most of the music that I love you just have to imagine how great it is, we can't listen to it together. Well, that's not true of Little Feat, one of the greatest rock and roll bands of all time. There's a generous sampling of Little Feat music at archive.org, all of it live, and some of it very very good. I'm listening to the set from Ultrasonic Studios, recorded in 1974. Zoom in on this MP3 of Two Trains. Oooooh.
Podcasts and Amazon S3
I'm experimenting with S3 and large objects. Here's a podcast I recorded in Amarillo, Texas. It's pretty funny. But then I'm biased.

Podcasting is what S3 is all about, of course.
I'm now going to try to upload all the MCNs.
Bonus: Holovaty is using S3 to store media files.
Now I gotta go to sleep. See y'all tomorrow!
Too much fun.

| | |
| --- | --- |
| | Saturday, April 08, 2006 |
Essay: The Internet as "idea processor".
Signed up for Seattle Mind Camp 2.0. I've been looking for an excuse to make a trip up north, and now have one.

Must-read piece by Robert X Cringely about Windows on the Mac, and OS X on Dell, HP, et al.
Dr Dobbs podcast interview with Amazon's Adam Selipsky explains S3. One new piece of data here, S3 is the same storage system that Amazon uses for its service.
Kevin Werbach, Danah Boyd & John Perry Barlow.
Mike loves blogging because "we fact check your ass."
Day 3 with Amazon S3. If the net stays up, I'll begin working on the internal API. (PS: It crapped out again. Arrrgh.)
Curry & Bloom v2.0
I listened to a podcast interview with Ron Bloom, CEO of Podshow. The interview was done by Steve Gillmor. Also on the show was Bill Rinehart, the CEO of Limelight Networks.
A bunch of people sent me links to the interview wanting me to comment on this or that. But I'm going to comment on something else.
I've heard Bloom talk about "Advertising 2.0" before, but it isn't until now that I heard something like a definition. Bloom fights his way through sentences the same way Bush tortures his words, so if you took a literal transcript of what he said it would be nonsense, but he managed to communicate the idea anyway. It's something I've said many times, probably to him, certainly to Adam Curry, and also here on Scripting News. Advertising is changing, advertisers have to learn to communicate to people who aren't captive couch potatoes. They have to say things people want to hear, in the way they want to hear them, otherwise they won't listen. All the new electronic modes give the user the power to skip ads they aren't interested in. Advertisers must take this into account.
Luckily people want commercial information, they seek it out. So there is a role for marketing in the future, but advertisers are slow to adapt. Bloom is saying, rightly, that they must adapt. He says it in a more fear-inspiring way, but fear or no fear, they should listen to what he says.
I spent a bit of time with Bloom early in 2005 talking about businesses that might be possible around podcasting. He's found one of them. But he doesn't need and can't use the amateur podcasters in the new business he seems to be building. Why he continues to promote his company to user-content-creators is a mystery. His business is that of an Internet advertising agency, which is exactly what the last company he and Curry started was, in the dot-com boom.
The more things change, the more they stay the same. Big Wheel Keep on Turing Etc.
| | |
| --- | --- |
| | Friday, April 07, 2006 |
Essay: Shared-discovery blogging.
Let's do it Ben, I gotta get off this continent for a while. We could do it in July. That's like Christmas for you, right?? Maybe Howard Dean will come along for the ride? Let Wolf Blitzer stay here in the states. In case you didn't notice I have my S3 uploader working. Already lots of content up there in the cloud. It's a very weird namespace up there. Anyone else checking it out?
BTW, I think we need to do an open-to-all S3 developers camp, in April, in Berkeley (of course). Okay, we could do it in Seattle. Neutral ground, no fee, non-exclusive, we get to ask straight tough questions. S3 could fulfill many of my dreams for the game-changers of 2006 (look closely and you'll see one of them ready to check off the list). It's a big deal, but where are the patents? I like that it has a fee structure. Will they fight cloners? There's already a Ruby implementation of the back-end. We're very close to having built-in support for the OPML Editor, and I've got a few apps designed already. Like I said, it's a big deal. Or it could be.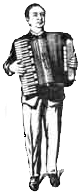 Marc Canter wants to do an unconference at the same time as SuperNova, in SF. It's an interesting idea. A common misperception is that unconferences are unstructured. Nothing could be further from the truth. Please read the FAQ, it takes all of ten minutes, and you'll find out how different an experience it is. Each session has a discussion leader who is a benevolent dictator for 1 hour 15 minutes. The DL keeps the discussion moving, cuts off people who are repeating themselves, calls on people at the right moment. No lining up for mikes. The DL is like a reporter, and the people in the room are the sources. It can really work, but it requires everyone to be signed on to the structure.
Day 2 with Amazon S3. Playing with some test apps.
Vote for the World's Ugliest Dog. "I call her a canardly since you can hardly tell what she is."

I'm thinking maybe about putting down roots on the west coast. Started house shopping on the net in Berkeley and the peninsula. I don't think I want to live in SF, or at least I haven't figured out yet how to shop there. One thing's for sure, I'm only interested in communities that either have easy BART service, or where the car commute to BART is relatively painless. I have to be able to get downtown with minimum fuss.
A BloggerCon in Australia?
In an email exchange with Richard MacManus last night I suggested perhaps we should do a BloggerCon in Australia. He passed the idea over to Ben Barren where it picked a companion BlogHer conference, which is great, speaking as a man I like conferences where there are more women than men. I wonder why!

I've never been to that part of the world, so maybe now it's time to do it.
Depends on your P.O.V.
Graphic: Podcasting viewed through Scripting News.
There has been a lot of discussion in the last couple of days about podcasting, and whether it has achieved its promise, or if it will achieve its promise. We all have different perspectives, but if you think about what it looks like from the point of view of someone who was reading this weblog in 2001, 2002, 2003, 2004 and 2005, there was unbelievably huge growth in podcasting in 2005 and the first part of 2006. Think about all the experiments we did here in the early years, and how they didn't start getting uptake until mid-2004 or so. If one percent of the people in the US are using podcasts today, that's 3 million people. That's a lot more people than read this blog. So something is working!
| | |
| --- | --- |
| | Thursday, April 06, 2006 |
Hugh MacLeod on why everyone reads Micropersuasion.
Steve Gillmor is always giving us new ways of looking at things. For example, there are two Offices. One is called Office Live; then the other must be...

John Furrier: "Around 15-20 million people are accessing podcasts on iTunes."
Niall Kennedy: "My parents visit a blog to find the latest news from my brother's base in Iraq, but they have no clue they are reading what some people call a blog."

I had lunch today with Marc Canter, we talked about a lot of things. I admire Marc's passion and intelligence and good vibe, and I even like his anger. He and I both got screwed hard by Apple, but I use Macs and had an iPod in my pocket at lunch today. Marc won't spend a dime on their products. I'm probably one of the few people in the industry who support his stubborn insistence that his dollars matter. I gave up that battle a few years ago, when my readers gave me an iPod as a get-well present. What the fuck. You think Steve Jobs notices the money I give him? Would he miss it if I didn't spend it? No of course not, to both questions.
I started working with Amazon S3 today.
David Bianculli got an early look at next Sunday's West Wing, and he spoils a bit of it, but it's probably worthwhile listening to his review. Sounds like a kickass episode, and maybe I was hasty in my judgement of how they used Leo's death in the show plot.
Rex Hammock: "Sharing audio is something we do all day long via the phone and I don't have an opening theme-song before each phone conversation." Hmm. Wouldn't it be cool if you could?
Rene Blodgett: "If you could change genders for one week, what would be the first thing you would do?"
Amyloo is drying out after a fire in the upstairs apartment. She interviews the cat.
Tonight's Lost was most excellent. How many layers of fantasy are we dealing with?
| | |
| --- | --- |
| | Wednesday, April 05, 2006 |

I was driving back to my parent's house in NY last week and happened to turn on the radio and caught the tail end of Chris Lydon's nightly show which is carried by WNYC. When it snuck up on me like that, I was really impressed with how unusually good Chris is. He and I used to have long intense and interesting conversations driving to campaign events in New Hampshire and at dinners in Cambridge in 2003 and 2004. I used to think how strange it was to have a private conversation with NPR. It was only until I heard the Open Source program when I wasn't expecting it that I realized how unusually good he is. So many of today's NPR radio shows are patterened after his work, Chris is the original.
I'll be back in NYC next week, the 13th through the 18th, for Passover and family stuff.

Not sure what to make of Apple's new beta Boot Camp tool that lets you install Windows on the Intel Macs. I've read most of the commentary on it, and I don't see too many other people really excited about it. If they let you run Windows apps alongside Mac apps, I could see buying a Mac laptop to run Windows software, otherwise you can get a better deal from Dell, IBM or Sony. I don't like the Apple hype about this, where they sell against malware aimed at Windows users. Someday they're going to be fighting that battle too, and it's really poor taste to market to victims users that way. But I've never really liked Apple's arrogance, even though I use Macs, today.
The trailer for the upcoming film United 93 has become a controversy and has been pulled a theater in New York.
Wired: Podcasting Roils NPR Fund Raising.
Seems like NPR is learning the fundamental law of Making Money on the Internet. "The more you send them away the more they come back." For our part, if you listen to NPR podcasts, send them money, and make sure they know you're sending it to them because they're giving you the shows you want in the form you want them.
Scott Rosenberg patiently gives some shit to NY Times editor Bill Keller for not reading blogs, but he understands why he doesn't. As I said in December, Scott is "one smart mofo."
Markoff: "Mr Ozzie's statement was remarkable for a chief technical officer whose company has just spent years and hundreds of millions of dollars investing in a proprietary alternative referred to as .Net."
Two years ago today: "Before movies, records, radio and television, every town had a best singer."
Five years ago: "I don't want to invalidate anyone's feeling of disempowerment, but there's a router error if you think I'm the Dept of Complaints for the NYC subway system."
| | |
| --- | --- |
| | Tuesday, April 04, 2006 |
Today is the 8th birthday of XML-RPC. "It turns the Internet into a scripting environment."
Ben Edelman, who I worked with at Berkman, is studying click-fraud.
Les Orchard is getting ready to work with Amazon S3. As Les knows I think it's a pretty incredible opening too.
Amyloo concurs about Donna and Josh in Sunday's West Wing. Warning, if you haven't seen it yet, don't read her post, it gives away part of the plot (albeit a lame one).
A podcast with Scott Johnson, formerly of Feedster, fills us in on his new venture, Ookles. "Photography takes on a whole different dimension when it's of your kids." Hmmm.
Betsy Devine describes Ookles as "as tool for families who are currently going crazy figuring out how to keep track of and share all the gorgeous digital photos that could help them not lose the memories of the children, trips, parties, etc."
John Hobbs, via email, points out that the new home page of the NY Times looks a lot like the image map version from 1997. "The visual similarity is quite striking," he writes.
Ponzi: "Thank goodness for all the wonderful men."
Josh Marshall: "DeLay's lawyers must have sat him down over the last 72 hours and explained to him that he needs to focus on not spending most of the rest of his life in prison."
| | |
| --- | --- |
| | Monday, April 03, 2006 |
New header graphic clipped from a picture of a thunderstorm forming over the Atlantic Ocean, at Crescent Beach, FL.

Baseball season is in full swing, and I'm a BART ride away from both Bay Area stadia. Riding to JFK in a cab on Sunday, it turned out my cabbie, who lived in Queens, was a Yankees fan. The most hated team in baseball. I was deeply offended and asked him to stop the cab immediately so I could get out, in protest. He refused. How typical. I asked if he was a Republican, and he actually took offense. I said well geez which is worse, being a Yankee fan in Queens or being a Republican in NYC. He laughed. I said I wasn't joking.
Rex Hammock notes that the NY Times is staying with the white on orange XML icon. Same here, I never thought the solution to having too many icons was to invent a new one. Note that Yahoo hasn't budged either. Microsoft isn't the Lord Master God of RSS, it seems, thankfully.

12/28/05: "One way to do something, no matter how flawed that way is, is better than two, no matter how much better the second way is."
BTW, I had a friendly and productive lunch today with John Markoff, tech reporter at the Times.
Tom Morris started an OPML Editor wishlist site.

I'm not very excited about the redesign of the NY Times home page because it ignores most that has been learned about reading news on a computer screen, and instead models the front page of the print pub. Not a good use of the screen, it ignores the fact that they can produce a new document for each user every time they visit. The print publication was limited by having one layout that had to work all day for every reader, and it had to fit in a fixed piece of real estate. The screen can be (vertically) infinite. I'd be happy to make another bet with Martin that eventually the home page of the Times is going to be a configurable River of News. I'd bet the first MSM news org to make the switch will not be the Times, that'll happen in 2008; the Times will do it in 2011.
Jeff Jarvis tells the flip side of the story, about the editorial side of the Times. It's at times like this that I think Jeff and I should team up and create an alternate NY Times, outside the Times organization (using their syndicated content, mixed with blogs and other MSM pubs), and then sell it back to them. It would save us all a bunch of time, and who knows, it might prevent a war, or whatever.


Okay both the Sopranos and the West Wing sucked this week. And they used Leo's death in a totally stupid way. Damn. Maybe next week they'll tell us who won. Maybe they're being kind to us, they figure no matter what they do the series finale is going to be one of the most watched shows ever so they might as well make it suck so we won't miss it too much after it's over. And what they had Donna and Josh do just made me nervous and feel as burned out as they must feel. I just want to know if Santos won, and then let's put the baby to bed. And don't get me started about the Sopranos. It seems it couldn't be crappier, but the previews of next week's show look even worse.
The Reform Club: "This is New Jersey, with marks to be extorted and wiseguys to be whacked."
Ed Cone liked last night's Sopranos, and says I didn't explain why I didn't like it. We're going into more detail in today's comments, but basically I didn't like it because it made no sense. And I agreed with the Reform Club appraisal, above. .
| | |
| --- | --- |
| | Sunday, April 02, 2006 |
Iced Coffee & Bagel notes that rents in New Orleans are dropping, but are still twice what they were before Katrina.
On this day in 1998: Simple Cross-Network Scripting.
In 1997: Fat Web pages.
I listened to the Keith and the Girl podcast about the Podshow artist agreement. Assuming the report is accurate, it's a pretty one-sided deal. You give them everything and they give you $40 a month, if your podcast is much more popular than most, otherwise you get $0.
Andrew Grumet: "When someone says something negative about another person, the communication has two parts."
| | |
| --- | --- |
| | Saturday, April 01, 2006 |
NY Times: "The transformation of American politics by the Internet is accelerating with the approach of the 2006 Congressional and 2008 White House elections, producing far-reaching changes in the way campaigns approach advertising, fund-raising, mobilizing supporters and even the spreading of negative information."
Eric Rice says Podshow is "Old Media." For what it's worth, I'd like to see their artist agreement and judge for myself if they're doing anything new or if it's the same model that the record industry uses. Is there a copy online somewhere?
Podcheck Review has some of the details, but not the actual contract.
Amyloo thinks their model is more like broadcast rep firms.
Nick Denton is looking for a couple of MT devs in NYC.
Anniversaries
Today is April Fool's Day, so look out for some tricks.
It's also the 30th birthday of Apple Computer.
And the 9th birthday of this weblog.
And the 18th birthday of Frontier (the technology behind the OPML Editor).
Frontier, if it were a person, could vote in U.S. elections. I have no doubt who it would vote against, if given a choice.

Thus begins the 10th year of Scripting News.
Reassurance
It's reassuring to know, after all these years, I'm still a hypocrite.