| | |
| --- | --- |
| | Saturday, May 20, 2006 |
Marshall Kirkpatrick: "FeedPass makes RSS subscription and monetizing other peoples' content easy."

Editorial: I'm not sure I understand what FeedPass is doing, but I don't want them republishing my feed, and I especially don't support them putting ads in their version of my feed. Is that really what they're doing? I don't think their offer of an opt-out is very convincing. My feed is copyrighted, so they need my permission to republish it, and they don't have it. I'm glad that Mike Arrington, a lawyer, is looking into this.
NY Times: "Barry Bonds matched Babe Ruth's career total of 714 home runs by hitting a solo homer Saturday against the Oakland Athletics."
What Marc Canter said. "I'm honored to be associated with those dudes."
Six years ago on this day, a picture taken on a lovely walk in the red light district of Amsterdam.
SYO news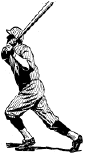 Quick update on Share Your OPML. It now polls the OPML files that it has URLs for.
SYO also now fully supports the ping server I implemented last week, so now it's time to show everyone else how to do it. The pings work exactly as they did for weblogs.com (which is pretty much the standard for pinging in the blogging world), you send the message to rpc.opml.org, it verifies that the file has changed, and if so it apears in its changes.xml file, which is open, as it was with weblogs.com.
We're also working on some interesting podcast-related features for SYO and looking to hire another developer, maybe two, to expand the service. I'm pretty happy with the way it's going, and want to invest more. Looking for people with PHP, MySQL, WordPress and XML experience.
Last update: Saturday, May 20, 2006 at 11:27 PM Eastern.
Dave Winer

Comment on today's
Scripting News
Community Directory

On this day in
Share Your OPML Top 100
OPML Editor Docs
Scripting News Archive
Open Irish Directory
TechCrunch reviews
MAKE Mag Feeds
Amyloo's community car roll
XML-RPC Directory
Tim Post's Tomorrow
LibriVox
News.Com Top 100
BloggerCon III Blogroll
Public Radio podcasts
iPodder.org directory
Memeorandum
DaveNet archive
Scripting News sites



Apr Jun