| | |
| --- | --- |
| | Friday, June 09, 2006 |
I was talking with Dvorak at the Vloggercon party this evening, and he started telling a story about how he deliberately pisses Mac users off to get flow for his stories, and I said, hold a minute, I want to record this, and shit if he didn't stop and repeat it for me and my video camera. I guess now I'm an official video blogger.
NY Times: Liberal bloggers gather in Las Vegas.
My EV-DO cell phone works again, I'm posting this from the lobby of the Mark Hopkins Hotel on top of Nob Hill. Pretty great view. Nice to be mobile again. It was a wire-trip at Sprint, the phone needed to be re-provisioned. Lots of time haggling with Sprint people. But I get to use it until October. Happy.

Cory Doctorow: "JPod is the anti-Microserfs."

We had a pre-BloggerCon meeting at CNET today with Dan Farber, Rebecca Doran and Marianne Wilman to go over everything from webcasting to food and power strips. I also took new pictures to give people a way to visualize the conference, coming up two weeks from today. Gullllp.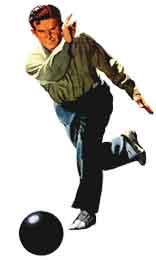 Based on who signed up, this BloggerCon is going to be great. I sometimes forget, or maybe I never really knew, that BloggerCon is itself a community. There are people who will travel across the country, or from Europe or New Zealand, to be part of the community. Three people from Nashville are coming, Rex Hammock, Nick Bradbury and Terry Heaton. I've got an offer out for a DL to lead an Emotional Life discussion, following in the footsteps of John Perry Barlow and Julie Leung. Let's hope that one comes off. Blogs are about more than brands and business models, we hope. I had another talk with Jay Rosen about his session, he's planning something really special. And then Mike Arrington is going to lead a discussion on a topic that might surprise some. I want to find our idealism again. The video bloggers never lost it, their conference is this weekend, also in SF, I'll be there. Think of BloggerCon perhaps as the "original" or old school blogging culture. Yeah, we've been kicked to the curb and dragged around. Starved and hooked up to scams and schemes. But we still stand for something. Later this month, for the first time in SF, we hope to find out what that is.
New header graphic, a sunny spring day in Berkeley.
Notes for people who had problems testing the new build of the OPML Editor for Windows, released yesterday.
Last update: Friday, June 09, 2006 at 10:41 PM Eastern.
Dave Winer

Comment on today's
Scripting News
Community Directory

On this day in
Marshall Kirkpatrick
NPR Podcasts
Share Your OPML Top 100
OPML Editor Docs
Scripting News Archive
Open Irish Directory
TechCrunch reviews
MAKE Mag Feeds
Amyloo's community car roll
XML-RPC Directory
Tim Post's Tomorrow
LibriVox
News.Com Top 100
BloggerCon III Blogroll
Public Radio podcasts
iPodder.org directory
Memeorandum
DaveNet archive
Scripting News sites




June 2006

Sun

Mon

Tue

Wed

Thu

Fri

Sat

1

2

3

4

5

6

7

8

9

10

11

12

13

14

15

16

17

18

19

20

21

22

23

24

25

26

27

28

29

30
May Jul