| | |
| --- | --- |
| | Friday, August 04, 2006 |
I'm in a session led by Gary Price and J Baumgart, talking about how to do research on the web. Great stuff. One of the things they pointed to is a new French search engine called Exalead.
As we were walking to lunch, we saw a group posing for a picture on the front steps of a small office building (next to the old Berkman office). I couldn't help myself, I had to take a picture of my own. And a movie.

Movie: Wikimania Q&A.
Doc Searls is sitting two rows down. David Weinberger, who has lost a lot of weight, is across the room in the first row. Dan Bricklin was sitting in the last row on the other side, but seems to have left. Mitch Kapor is typing away in the middle section of the room. Andrew Baron is IMing in the seat to my left.
Movie: Tour of Pound 101 at Wikimania.
Movie: Cab ride on Storrow Drive along the Charles River.
According to News.com, Foster's beer is shifting all its TV ads to the web.
While we're Wikipediaing here on the east coast, back in SF there's WordCamp, a 1-day conference for WordPress users and developers.
Doc Searls arrived in Cambridge from the west coast after the heat wave broke, missing the awful weather that tormented the east coast this week.
TechDirt: "BusinessWeek has written the ultimate Web 2.0 hype piece without the slightest hint of skepticism about the numbers that it throws around."
NY Times: "...the Lamont campaign tried to harness the energy, anger and muckraking zeal of an expanding network of blogs in its effort to unseat Mr. Lieberman."
Nerd-man on cover of BusinessWeek

Please, no name-calling
The name-calling gets pretty dense over at Chris Boese's weblog. Lots of misunderstandings, and a fair amount of snark.
This is an example of what didn't happen at BlogHer.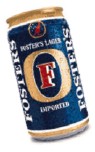 She says it seemed like I was anxious about going to the conference, yup, that's right and this is why. When a man speaks, it can't be about gender, or else the bashing starts right off. It's hard to imagine that a man could say anything about gender without someone taking issue, which is why I saved my comments for after the conference, where there would be a record and no doubt of what I actually said. The funny thing is, the brief time I spent hanging out with Liz Henry at BlogHer (who Chris quotes extensively) was quite pleasant, surprisingly so, since she bashed me on her blog after BloggerCon.
Liz says I won't mind being called a sexist, well, she should ask before assuming. Yes I mind, and I bet you would mind too Liz, but I'm not going to call you names, because I want to work with you, and name-calling is not great way to do that.