| | |
| --- | --- |
| | Tuesday, August 22, 2006 |
What's new for your Blackberry
When I got my Blackberry, at first it was culture shock, I wanted my Plain Jane Nokia back, but after a while I got used to using it as a phone, then fell in love with it because it did email so well, but I wanted more, I wanted news.
This was followed by a few weeks of experimentation, until I reached nirvana, on Saturday, on a trip on BART, where cell coverage is pretty good, I was able to read a few stories from the Sunday New York Times, and I knew this was it, this is going to be huge, these devices work for reading news. Now the question is how to promote it so that all the people who can benefit from it hear about it.
I've not been so excited or so sure about a new direction for mobile technology since podcasting in June 2004. I'm sure we'll look back on this as a turning point for mobile news.
Where does it make sense? Certainly for urban bus and rail commuters where there's good cell coverage. And for people who travel by air, many of whom have devices that are capable of reading news, but they may not know it yet.
Scoble: "When I was in the hospital room with Maryam's mom I could just go to the New York Times and it came down fast and in a readable form."
A movie shows how to read the river on the Blackberry.
Coming next, same treatment for the BBC, and then who knows...?
Doc Searls shows how the NYTimesRiver looks on his Treo.
Ewan MacLeod explains why River of News is the way to go, especially on mobile devices.
An interesting discussion has developed on Phil Torrone's Flickr post.
Jeff Jarvis: "Just the news, sir. And keep it flowing."
There's a teeny little leak in Dan Farber's write-up.

BetterBadNews on social networks of investors.
NYTimesriver on TechMeme.
Frank Barnako: "Dave Winer is a bit like Jack Webb."
Predictable backlash from people who say that reading news on a Blackberry is nothing new, they've been doing it for years. I'm sure they have, and people were listening to MP3s on Macs and PCs before podcasting, but that doesn't mean it wasn't a turning point for audio on the Internet.
Henri Asseily: "The Blackberry works for reading news."
Phil Torrone: "Nice work, I usually have a load of RSS readers on my phone, but the NYTimesRiver is something I'll bookmark on all of them."
Zero setup is the key feature
Predictable backlash from people who say that reading news on a Blackberry is nothing new, they've been doing it for years. I'm sure they have, and people were listening to MP3s on Macs and PCs before podcasting, but that doesn't mean podcasting wasn't a turning point for audio on the Internet.
The fact is that today most people with web-capable mobile devices aren't reading news on them. I'd wager it isn't because they don't want to, I think many of them do. If it were easy enough. The problem with most of the methods people talk about is that they require a lot of effort to set up, or only work in certain contexts, or are a lot of work to use.
NYTimesRiver is good because it requires no setup, one size fits all, and it delivers consistent value, and coverage. It would even be innovative for the desktop, because of the zero setup.
People get confused with difficulty to program and utility. It wasn't an act of great programming prowess to get this software running. But try it out on someone on an airplane or bus with a Blackberry or Treo, and watch their eyes light up, their chin drop. That's hard to do too.

Someday people will understand why simplicity in this stuff is essential, that's when it takes off, when it's reduced to its most basic value, and delivered in a package that can quickly gain buzz and critical mass.
Last year's revenue: $2.3 million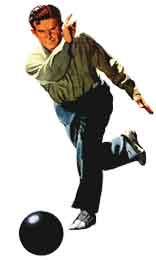 Over in another part of the tech blogosphere they're having a discussion about blogs that make big money. I still think Scripting News has the record there, by a wide margin.
Last year we did $2.3 million in revenue. Expenses? One salary (mine) and about $1000 per month in server costs. A few thousand for contract programming. Pre-tax profit? Millions.
People think blogs are about advertising, and I would agree, but they're thinking in terms of clicks and eyeballs, and I'm thinking of technology that's created using the intelligence of community participation.
Want to see how it's done? It's here in the archive of this blog. Don't have the time to read the archive? Read today's blog. We will get a whole new flow built here, through persistent experimentation, refinement, listening, promoting, thinking, and looping.
Is there money in this? A lot more than most people think, because they're still thinking in 20th century terms.
I don't share this space with hitch-hikers. I use my blog for my own ideas. They make good money. No point diluting what I have to say.
Want to know more? I wrote about it on August 3.
Spike Lee's New Orleans
I watched the first installment of Spike Lee's story of New Orleans and Katrina. It's been a long time since TV gripped me so emotionally and not let go.
I went back to New Orleans in December to see what had happened, but I didn't understand what had been there during the flood, what had already been cleaned up. Where I drove there had been bodies floating. The water was so deep, I never had a sense of how impossible it was for humans to cope with that. How many people died, and here a year later, how can we put that in perspective. We weren't attacked, the deaths were largely preventable.
It is important to look back, to remember that last year we lost of one our cities, and many thousands of our people lost their homes. A culture died, and our political life is a void until we really feel that. It has never happened in the United States before. We've never lost a whole city like that.
The tragedy is still here, today, in our hearts. Perhaps we think we've moved on, but I don't think we have. New Orleans was part of America. It was part of us.