| | |
| --- | --- |
| | Tuesday, October 10, 2006 |
Watching the game with Scoble. I didn't know he was in the NY Times today. The print version has his picture, but it's not there on the web.
When I get my laptop back I'll try this feature out myself, and I expect to like it. Sounds like just the thing, and it's the primary reason I have so much trouble with the Vaio. My eyesight ain't what it used to be.
Today's news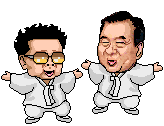 It's an S3 Tuesday
I'm playing with Amazon S3 today, inspired by Jeremy Zawodny, to use it to back up my servers.
How I got there... Now that I'm more or less settled into the new house, I wanted to get my backup situation all modern and state of the art. I have a safe deposit box down the street that's large enough to hold DVDs, and a complete backup of all my server software and data should fit on one disk. So now, how to get all that data to assemble itself on a local hard disk, ready to be burned and walked down the street to a safe. Not so easy, it turns out, unless you use something nice and centralized like S3.
The only trick is how to keep the backups private while they're in transit. I hadn't yet experimented with privacy in S3. Turns out, while the docs are a little cryptic, on a third or fourth read, all of a sudden it's clear as can be, and it just works.
S3 is truly useful. Talking with Steve Gillmor the other day, he said we could go ahead and build on it if we just had another vendor providing something similar. Then it hit me the other day, we do -- Apple's iDisk. And I'm sure Nik and Aaron have some ideas in this area. For now I'm going to build on S3, and look forward to using other APIs when they become available.
Also, as I'm sure someone is going to point out, there's probably not much need to walk the disks down to the safe deposit box, Amazon is probably every bit as safe from earthquake and fire as a North Berkeley bank.
Last update: Tuesday, October 10, 2006 at 6:17 PM Pacific.
Comment on today's
Scripting News
Dave Winer

Community Directory

On this day in
Podcasting directory
Mobile apps
BloggerCon
Feed Blogs
Share Your OPML Top 100
OPML Editor Docs
Open Irish Directory
TechCrunch reviews
MAKE Mag Feeds
Amyloo's community car roll
XML-RPC Directory
Tim Post's Tomorrow
LibriVox
News.Com Top 100
BloggerCon III Blogroll
iPodder.org directory
Memeorandum
DaveNet archive
Scripting News sites





October 2006

Sun

Mon

Tue

Wed

Thu

Fri

Sat

1

2

3

4

5

6

7

8

9

10

11

12

13

14

15

16

17

18

19

20

21

22

23

24

25

26

27

28

29

30

31
Sep Nov