Call out to the NY Times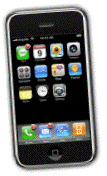 I'm a regular listener of the NY Times TechTalk podcast. It's well done and usually interesting. The last few weeks they've had a segment on the iPhone, and last week reviewed some of the websites that work especially well on the device.
I was hoping they'd mention the nytimesriver site, after all, they write for the Times, and presumably read the Times, and since they all have iPhones, well I hoped they'd overlook any potential conflicts and tell their listeners who very likely read the Times too, and would want to on their mobile devices, including of course the iPhone. Alas, no mention.
I keep wondering how this great site can remain such a secret for so long. News.com gave it tons of flow, but that's dropping off now. I'll keep thinking of ways of spreading the word.
OPML 2.0 spec work
I've started to work on the final pass of the OPML 2.0 spec, in preparation for freezing it. The last changes were made on 3/1/06, well over a year ago. There haven't been comments in months. People have been quietly deploying OPML 2.0, even though there's a clear Do Not Deploy caveat at the top of the document.
Today I made a change to the explanation of the new-in-2 <ownerId> element. In the previous version it said the address had to point to a page with a form that allowed the reader to communicate with the author. It no longer says it must be a form. Further, in the previous version it didn't say that it must be unique to the author. Now it does.
Please use the comment section on the annex site for feedback.
Last update: Monday, July 16, 2007 at 7:34 PM Pacific.
Dave Winer, 52, pioneered the development of weblogs, syndication (RSS), podcasting, outlining, and web content management software; former contributing editor at Wired Magazine, research fellow at Harvard Law School, entrepreneur, and investor in web media companies. A native New Yorker, he received a Master's in Computer Science from the University of Wisconsin, a Bachelor's in Mathematics from Tulane University and currently lives in Berkeley, California.
"The protoblogger." - NY Times.
"The father of modern-day content distribution." - PC World.
"Helped popularize blogging, podcasting and RSS." - Time.
"The father of blogging and RSS." - BBC.
"RSS was born in 1997 out of the confluence of Dave Winer's 'Really Simple Syndication' technology, used to push out blog updates, and Netscape's 'Rich Site Summary', which allowed users to create custom Netscape home pages with regularly updated data flows." - Tim O'Reilly.
Dave Winer

My most recent trivia on Twitter.
Comment on today's
Scripting News
On This Day In: 2006 2005 2004 2003 2002 2001 2000 1999 1998 1997.
Jun Aug
Things to revisit:
Teller: "To discover is not merely to encounter, but to comprehend and reveal, to apprehend something new and true and deliver it to the world."