Cars with wifi
My new car, which I love, is missing a couple of features my old car had (backup camera, sonar) that I totally miss. But there's a feature no car has ever had that I want so bad that I miss it even though I've never used it.


You can see auto manufacturers creeping up to the obvious feature, they can play MP3s, some have built-in hard drives, many have iPod interfaces (mine does, it understands playlists!). The final obvious step in this evolution is to allow a car to access services over the net, and to be accessed over the net from my laptop or desktop. Rather than carry an iPod with me to the car, and remember to take it with me when I leave, I'd rather just copy music, audiobooks and podcasts over to the car's hard disk, if its parked within range of my home's wifi (it is) or within range of a friend's wifi, the same way my iPhone can connect with wifi when it finds it.
There's no doubt Apple and Microsoft are thinking this way. I hope the car manufacturers are too.
My iTunes is hosed?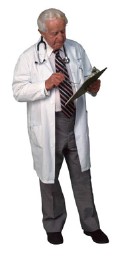 I'm beginning to think that my copy of iTunes is hosed.
I can't copy AVI files into the list, even ones that I was able to copy before. When I do, it just rejects the file, no error dialog explaining why, it just refuses to copy the video.
When I plug in my iPhone it says there's an update available, but when I say yes, go download and install it, it claims it can't find the update server over the Internet (yet it was able to tell that an update was available, and the Internet is working fine otherwise).
I click on the Radio icon, and it can't find the list of radio stations.
So the question is: how to install a fresh copy?
Advice is welcome.
Last update: Sunday, August 5, 2007 at 9:51 AM Pacific.
Dave Winer, 52, pioneered the development of weblogs, syndication (RSS), podcasting, outlining, and web content management software; former contributing editor at Wired Magazine, research fellow at Harvard Law School, entrepreneur, and investor in web media companies. A native New Yorker, he received a Master's in Computer Science from the University of Wisconsin, a Bachelor's in Mathematics from Tulane University and currently lives in Berkeley, California.
"The protoblogger." - NY Times.
"The father of modern-day content distribution." - PC World.
"Helped popularize blogging, podcasting and RSS." - Time.
"The father of blogging and RSS." - BBC.
"RSS was born in 1997 out of the confluence of Dave Winer's 'Really Simple Syndication' technology, used to push out blog updates, and Netscape's 'Rich Site Summary', which allowed users to create custom Netscape home pages with regularly updated data flows." - Tim O'Reilly.
Dave Winer

My most recent trivia on Twitter.
Comment on today's
Scripting News
On This Day In: 2006 2005 2004 2003 2002 2001 2000 1999 1998 1997.
August 2007

Sun

Mon

Tue

Wed

Thu

Fri

Sat

1

2

3

4

5

6

7

8

9

10

11

12

13

14

15

16

17

18

19

20

21

22

23

24

25

26

27

28

29

30

31
Jul Sep
Things to revisit:
Teller: "To discover is not merely to encounter, but to comprehend and reveal, to apprehend something new and true and deliver it to the world."