Today's links

Scoble's story of today's adventures. Blogging at its best, imho. It was a really great day. Hey I met someone who's likely to be a friend for a long time. He was less than two days old. As I was dropping Robert and Patrick off I thought this kid is going to have a lot of role models.

Al Jazeera: "Nearly 200 protesters have been arrested during a march in Washington DC held to demand the return of troops from Iraq and the impeachment of George Bush, the US president."
Miguel de Icaza on new firmware for iPods that make it impossible to use one with any OS other than Windows or Macintosh. Maybe it's time for us all to get together and build an open source and completely open MP3 player, without any of the taxes Apple imposes. It's too important a product to leave to one company.
New Mac Mini notes

I bought a new Mac Mini today, it's my second, the old one is way slow and old and doesn't do the latest 802.11n tricks, and the disk is small. The new Mini is for the TV room and the old one will become a server. So now it's time to master VNC and Chicken of the VNC. This was a topic of discussion here on 11/20/06.
Ooops, it turns out the new Mac Mini does not support 802.11n. Oy.
Milan Scoble on day 2 of his young life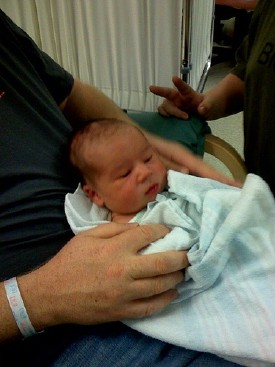 Patrick Scoble at hospital, with new brother, coping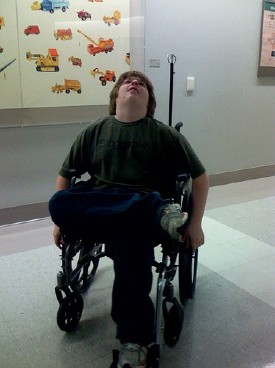 After hospital, a visit to Apple store, to spend money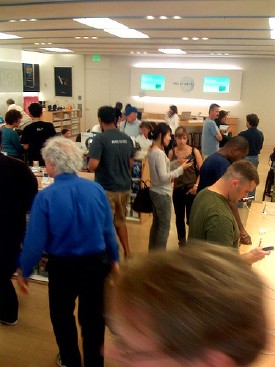 Last update: Saturday, September 15, 2007 at 10:52 PM Pacific.
Dave Winer, 52, pioneered the development of weblogs, syndication (RSS), podcasting, outlining, and web content management software; former contributing editor at Wired Magazine, research fellow at Harvard Law School, entrepreneur, and investor in web media companies. A native New Yorker, he received a Master's in Computer Science from the University of Wisconsin, a Bachelor's in Mathematics from Tulane University and currently lives in Berkeley, California.
"The protoblogger." - NY Times.
"The father of modern-day content distribution." - PC World.
"Helped popularize blogging, podcasting and RSS." - Time.
"The father of blogging and RSS." - BBC.
"RSS was born in 1997 out of the confluence of Dave Winer's 'Really Simple Syndication' technology, used to push out blog updates, and Netscape's 'Rich Site Summary', which allowed users to create custom Netscape home pages with regularly updated data flows." - Tim O'Reilly.
Dave Winer

My most recent trivia on Twitter.
Comment on today's
Scripting News
On This Day In: 2006 2005 2004 2003 2002 2001 2000 1999 1998 1997.
September 2007

Sun

Mon

Tue

Wed

Thu

Fri

Sat

1

2

3

4

5

6

7

8

9

10

11

12

13

14

15

16

17

18

19

20

21

22

23

24

25

26

27

28

29

30
Aug Oct
Things to revisit:
Teller: "To discover is not merely to encounter, but to comprehend and reveal, to apprehend something new and true and deliver it to the world."