Beware the exclusive

Web 2.0 companies, observe how Loic rolls his product out. It's done personally. Not with a big bang, but with nurturing, one user at a time, at first, then it will fan out, but it will always have the personal touch, because it began that way.
In contrast, giving an exclusive to one press person or one blogger can be much less effective. It may get you on top of the ladder for a moment, but the glory fades fast, and then what? And your first impression is in the hands of someone else. What if he or she doesn't like you or your product? (Or worse, if they have a conflicting interest, I've seen it happen.) You could get sandbagged.
Most PR firms show you how to do the big bang rollout, because that's all they know. But even the greatest promoters, with the most press credit (I'm thinking of Steve Jobs) won't rely exclusively on the press to carry their product. They guide it, they put their personal signature on it, they create an experience.
No doubt in the next few days there will be a lot of rollouts because of the Web 2.0 conf in SF. The only ones you'll read about here, with any positive juice, are the ones that roll out with personality.
Loic is a great promoter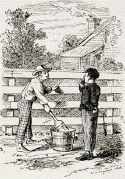 It's been a real thrill to watch Loic Le Meur roll out his new video community tool called Seesmic. He's got the French touch, a bit self-deprecating, he's good at seduction, keeps his ego in the background and puts the focus on the users, where it should be.
As he's been seeding people one by one, they create videos which then appear on Twitter (heh) so people who don't have Seesmic get an idea what it's like through the eyes of people they know. This immediately creates a feeling of envy, but if you beg Loic he gives you an activation code, and off you go -- ready to become his next evangelist. Feeling priviledged to be his next evangelist. It's like Tom Sawyer and the fence.
He reminds me so much of Jean-Louis Gassee in his prime, when he had all the Mac developers wrapped around his finger, and loving it.
I have an idea of where Loic wants to go with this, and it's going to be big. It'll be a fun ride, and fun to watch a master promoter at work.
PS: Here's my latest Seesmic video, a demo of FlickrRiver. You may have to turn up the audio to understand what I'm saying, or use headphones. We're going to do something fun with the people at Le Web 3 and FlickrRivr. Thanks to Loic for also having a curious mind.

PPS: Beware the exclusive.
New toy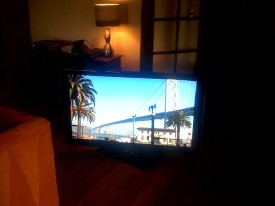 Another bug bites the dust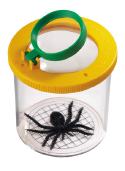 I just fixed another bug in the category processing in Flickr-to-Twitter. It's amazing that such a small piece of code can have so many bugs.
This time, the problem was if you had two tags on a photo, one of them was the one that was supposed to let your picture pass, and the other was a tag for some other purpose. You'd think the pic would flow through to Twitter.
Well, it should.
But it didn't.
Now it does.

That's what I'm saying
I like the way Lemon O'Brien expresses himself.
Paolo gets an iPod Touch
I had a great Skype talk with Paolo yesterday. He was driving his car, in Italy near his home in Trieste. The connection was great, it was like living in the future.
One of the things we talked about was the iPhone. At first I talked about it as if Paolo had had one from the outset. He feels that close, and he's the kind of person who would get the latest Mac toy on Day 1, just like me. Later, when he said he just got his iPod Touch, I realized of course, this is one of those things we got here in the U.S. that they haven't gotten yet in Europe. Don't worry, they have some something we don't, a strong currency. :-(
So here's his first writeup of the iPod Touch.