A new view of NY Times news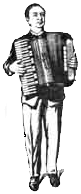 After spending a day with the old keyword page, and getting bored with it, I came up with a new way to look at news, something I've not tried before, that might be fun and/or useful
http://nytimesriver.com/keywords.html
Since it's likely to change again soon, here's a screen shot.
How it works. Every hour, as usual, it does the nytimesriver scan. Every story is linked to in the database undern all the keywords it references. Then the report, in HTML, is prepared, with the keywords in the left column, and links to all the stories in the right colum. The list is sorted by number of references, the keywords with the most references appear at the top of the list.
So today, baseball is the top item, with 15 references. The teams, the Cleveland Indians and Colorado Rockies, rank high. For some reason (heh) the Boston Red Sox don't appear, even though they're still in it, and the Yankees, even though they've been eliminated (yay!) are near the top at position 10.
It's another leaderboard! (Oh shit.)
The stories age, and are removed after 24 hours. After all this is news, not olds.

If you have comments, post them under the screen shot, linked above.
PS: Note that since the list just started up today, the initial stories, even though some are already 24 hours old, will remain in the queue until tomorrow morning at this time. So the list will be artificially fat today, it'll thin down tomorrow.
North Berkeley BART station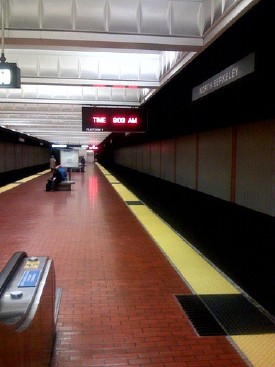 Robert Scoble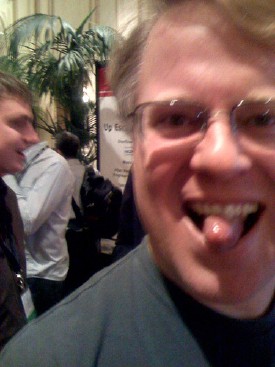 Ted Leonsis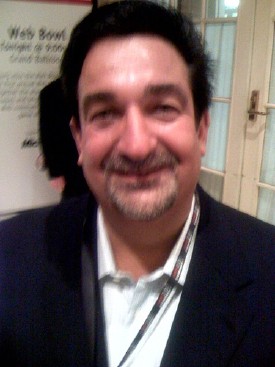 Help, I need really solid expand-collapse code

I really need a rock-solid expand-collapse display that I can integrate with Scripting News.
If you're reading this in RSS, flip over to the home page and have a look. See how the pluses and minuses work? There are a bunch of problems:
1. Doesn't work in Opera. Deal-stopper. Opera users are cool folk.
2. I don't like the indentation. I want the text flush-left.
3. Takes too long to display. I want it to be instantaneous.
4. Must be multi-level. I haven't tested the code I'm using with more than two levels.
I know it can be much better, because I see it done better in lots of places.
Looking for help from people who know their Javascript. Me, I'm into other things (obviously).
Mock up a Scripting News home page with your code, and post a pointer, and we'll test it out. When it's done, everyone will be able to use it.
BTW, I know there are people from the Radio community that have stuff in this area, I just don't know how well supported the stuff is these days. It's been a while.
Colin Faulkingham has a mockup that works in Opera, etc.
More NY Times digging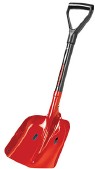 Before heading over to the Web 2.0 conference at the Palace Hotel in SF this morning, I couldn't resist doing some more digging into alternate user interfaces for news reading based on the NY Times keywords.
One thing I learned the hard way is that when you access the Times site from a script (not through a browser) if you try to read an article that's too old (not sure what the time limit is) it tries to redirect you to a login page (which is pretty pointless considering that there's no human being around to log in). I hit this problem yesterday, and then hit it again this morning, but couldn't remember what the problem was. So by writing it up this time I hope to remember.

No doubt some debunked hack journalist posing as a tech industry mogul will slander me for this, but the asshat asshole has no idea how blogging works, and who the fuck cares what he thinks anyway.