A life lesson

It's not often you learn a life lesson without any pain, but that happened this week, starting with a blog post by Fred Wilson, that I've now applied twice, once successfully, and the second time, we'll find out.
Fred is a venture capitalist. An important part of his job is evaluating and deciding on opportunities to invest. For every company he invests in, he turns down many more. So how do you turn someone down without being personal? Well, you probably can't. So a lot of VCs side-step the problem and never turn anyone down, they just stop returning calls, or blame their partners.
Fred decided to tell people the truth -- not only that he's not going to invest, he'll also tell you why. I think this is a good idea (here's the lesson) because the person might be able to fix the problem, and Fred will get to invest, and the person's idea will get a chance to become a company.
I tried it yesterday in a negotiation at a furniture store, and it worked.
First, when buying furniture you're expected to negotiate, the sticker price is just a starting point. But I hate to negotiate, even though I know I have to. When I hesitated about whether I would make the purchase, the sales person said "Of course you get a ten percent discount." And if I said 15 percent? She said sure. I said to my companion, I bet she would have gone to 20. I looked at the sales person, she put a pained look on her face and said okay.
I didn't feel sorry for her, because they'll still make 40 percent of what I pay as gross profit, if the percentages are the same as when I sold software through retail in the 80s.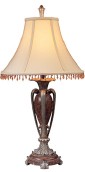 Then I decided to add a couple of lamps to the purchase. She said of course since those are accessories I would only get ten percent off. I grumbled to my companion, thought about it for a bit, and said "I'll pay, but I feel really bad about this." I thought some more and decided I wouldn't shop there again.
Then I thought of Fred and his policy of telling the truth, so I told the sales person that I'd not shop there again. She gave me 20 percent off. Telling the truth was the right thing to do because it gave her a chance to fix the problem and keep me as a customer. And I still feel a little slimed, knowing what I know about retail and margins, and I may not shop there again anyway. But that's another lesson.

Guy Kawasaki: The Top Ten Lies of Venture Capitalists.
Last update: Sunday, October 21, 2007 at 10:59 AM Pacific.
Dave Winer, 52, pioneered the development of weblogs, syndication (RSS), podcasting, outlining, and web content management software; former contributing editor at Wired Magazine, research fellow at Harvard Law School, entrepreneur, and investor in web media companies. A native New Yorker, he received a Master's in Computer Science from the University of Wisconsin, a Bachelor's in Mathematics from Tulane University and currently lives in Berkeley, California.
"The protoblogger." - NY Times.
"The father of modern-day content distribution." - PC World.
One of BusinessWeek's 25 Most Influential People on the Web.
"Helped popularize blogging, podcasting and RSS." - Time.
"The father of blogging and RSS." - BBC.
"RSS was born in 1997 out of the confluence of Dave Winer's 'Really Simple Syndication' technology, used to push out blog updates, and Netscape's 'Rich Site Summary', which allowed users to create custom Netscape home pages with regularly updated data flows." - Tim O'Reilly.
Dave Winer

My most recent trivia on Twitter.
Comment on today's
Scripting News
On This Day In: 2006 2005 2004 2003 2002 2001 2000 1999 1998 1997.
Sep Nov
Lijit Search
Things to revisit:
Teller: "To discover is not merely to encounter, but to comprehend and reveal, to apprehend something new and true and deliver it to the world."