A milestone for nytimesriver.com
nytimesriver is on the first page of results when you search for "NY Times" on Google.
http://google.com/search?q=ny+times
I find that amazing. Maybe because we don't sell links (or take ads).
Marc Canter isn't disclosed
Google hasn't sworn him to secrecy so he can speculate on what Maka Maka is.
Okay the new Wii works better, but...
I got past the initial screen this time...
http://mp3.twittergram.com/davewiner/gram02286.mp3
Any help on how to get a stuck disk unstuck in a Wii would be much appreciated.
Look: You can open it and push the disk out manually!

First look at Pownce's API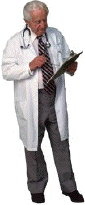 A twit last night from Scoble points to a page of docs on a new API for Pownce. Of course I want to check it out, since Pownce is roughly comparable to Twitter, which I use every day, and there is some functionality I'd like to see in the Twitter API. If that functionality is present in Pownce's API, it seems more likely that it will show up eventually in Twitter's.
First, the API is maybe 1/3 complete. If you scroll to the end of the page you'll see a list of areas that haven't yet been covered. The ability to post and read friends-only notes are very important, you can't implement a client without those interfaces.
Examples of things you can do with the API, right now. Click on the link to see the XML that Pownce returns.
1. Get the most recent 10 public notes.
2. Get the most recent 10 public notes from Veronica Belmont.
3. Get my public profile.