Using Wordpress as an OPML Manager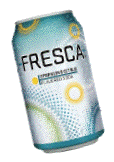 Panayotis Vryonis sent an email saying I might be interested in what he's doing. He was right about that!
He's got Wordpress serving OPML to Nokia's podcatcher, apparently it supports dynamic OPML (what we call reading lists), a very powerful and useful feature.
Well, well, well..
Look at how well all these things work together!

Wordpress, Nokia, OPML, podcasting, and a developer out there where ever he is.
We didn't have a big press conference, or leak something to the NY Times or TechCrunch There was no grand announcement of an alliance. We didn't threaten anyone, or undermine anyone, or any of that. We all just said Hey this might be useful why don't you give it a try.
Gotta love it.
PS: We need a logo for loving OPML like the ones we have for RSS. Anyone want to give it a go?
A bit about Open Social
Standards devised by one tech company whose main purpose is to undermine another tech company, usually don't work.
In this case it's Google trying to undermine Facebook.
And I don't think it's going to work.
What would be exciting and uplifting, a real game-changer -- Internet companies giving users full control of their data.
When Google makes their announcement on Thursday, the question they should be asked by everyone is -- How much of my data are you letting me control today? That's pretty much all that matters to anyone, imho.
1996: "How much happier we would be if instead of crippling each other with fear, we competed to empower each others' creativity."
Think about all the frees and opens and what they reveal
Okay now we have Open Social to add to a long list of Opens and Frees.
Open Source -- let's see your source code.
Open Doc -- let's get rid of Office.
Open ID -- let's see your users.
Free Beer -- Web 2.0.
Free Software -- no code-level lock-in.
These aren't good or bad, they just serve someone's interest without thinking about the users' interest (at best) or counter to the users' interest (at worst).
Which suggests maybe it's time to get to the point.
Free Users.

Let my people go!