Odd fact
A one-night stay in a relatively nice hotel in a European capital costs an American about the same as a Mac Mini.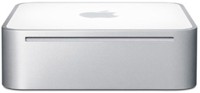 It's left as an exercise for the reader to determine which is a better deal.
Greenspun
I miss Phillip, a real agent provacateur if there ever was one.
As reported by the NY Times, he's offering payments to illustrators to spiff up Wikipedia articles.
"It occurred to me that when the dust settled on the Wikipedia versus Britannica question, the likely conclusion would be 'Wikipedia is more up to date; Britannica has better illustrations.'"
Just $20K (less than 30 nights in a European hotel for an American) and he's given the publishing world something to think about.
That's called leverage!
This is just a test
Best wishes to Marc
Best wishes to Marc Orchant and his family.
Marc had a heart attack yesterday, not a small one, and he's in a coma after surgery, and fighting for his life.
Last update: Monday, December 03, 2007 at 6:45 PM Pacific.
Dave Winer, 52, pioneered the development of weblogs, syndication (RSS), podcasting, outlining, and web content management software; former contributing editor at Wired Magazine, research fellow at Harvard Law School, entrepreneur, and investor in web media companies. A native New Yorker, he received a Master's in Computer Science from the University of Wisconsin, a Bachelor's in Mathematics from Tulane University and currently lives in Berkeley, California.
"The protoblogger." - NY Times.
"The father of modern-day content distribution." - PC World.
One of BusinessWeek's 25 Most Influential People on the Web.
"Helped popularize blogging, podcasting and RSS." - Time.
"The father of blogging and RSS." - BBC.
"RSS was born in 1997 out of the confluence of Dave Winer's 'Really Simple Syndication' technology, used to push out blog updates, and Netscape's 'Rich Site Summary', which allowed users to create custom Netscape home pages with regularly updated data flows." - Tim O'Reilly.
Dave Winer

My most recent trivia on Twitter.
On This Day In: 2006 2005 2004 2003 2002 2001 2000 1999 1998 1997.
Nov Jan
Lijit Search
Things to revisit:
Teller: "To discover is not merely to encounter, but to comprehend and reveal, to apprehend something new and true and deliver it to the world."