If you followed me on Twitter...
You'd know that...

The 3AM ad uses stock photos. The girl in the ad is grown up now. And guess what? She supports Obama! (Oh the humanity.)
She was a precinct captain for Obama in Washington! (Thank you Fox News.)
I'm watching Fox because CNN was pissing me off with all their "Hillary has momentum" bullshit. Weird that Fox is much easier to watch.
Google News search for "Casey Knowles."
The best tomato sauce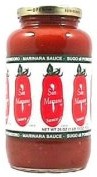 Smafulli, a Twitterer from Milano, has his own favorite sauce.
DerekTut digs San Marzano too, in Brooklyn.
Quick podcast while driving
Thinking about tomorrow's Sunday Gang podcast...
http://btre.blogtalkradio.com/74_91096.mp3
Want to talk about the final finale of The Wire? Trade theories about how the show will end. Will it be a lame ending like The Sopranos (my opinion) or satisfying like Six Feet Under?
BTW, I had hoped to go to the Legal Futures conf at Stanford, but there's no public parking. Oh well. (Luckily I have EVDO so I can post on the road, but not while driving of course.)
MP3 of Clinton conference call
A conference call focusing on foreign policy and more Obama-bashing.
http://sundaygang.com/clinton/2008/03/07/call2.mp3
Good that the reporters are calling them on it.