Om blesses our humble startup
Om Malik writes about SwitchABit, BetaWorks, Twittergram, John Borthwick and myself.
I have a meeting to go to, I'll write a blog post about SwitchABit when I get back.
Short version: Excited!
Berkeley street at dusk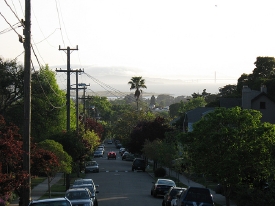 Click on the pic for details.
Is Rev Wright the new Billy Carter?

I've heard Rev Wright compared to Al Sharpton, after his clowning answers to questions at the National Press Club early today. I wondered, then I realized that while he can be a very sincere even profound philosopher, he may end up being more like the brother of President Jimmy Carter, who was a constant source of embarassment to the candidate and the President, but in the end was more of a punchline, endorser and a good ole boy (and a brand of beer) than a factor.
Update: Cross-posted at H.
Overlooked detail?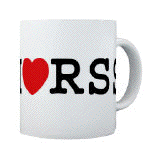 I was going to ask Gabe Rivera if he watched Twitter accounts to influence TechMeme. What got me on this train of thought was a piece on TechCrunch about the perennial problem of meme-watching on Twitter. Why invent something new, I wondered, when all you have to do is link the new link medium to the tried-and-true meme-watcher?
That led me to this question -- how would Gabe know which Twitter account is associated with a given blog? He could scrape, and maybe sometimes the blog would link to a Twitter account in its margins (mine does, for example), but that seems like too much work, and it's too unreliable.
Then I thought why not use the same mechanism we use for feed discovery? Indeed. Why not?
<link rel="twitstream" href="http://twitter.scripting.com/daveRss.xml" />
What do you think?
Update: I added the link element above to the source of Scripting News, on an experimental basis.