Gary, Indiana
By popular request, my ode to Gary, Indiana -- the town that is turning the world upside down tonight.
Japanese Twitter has ads

Gotta admit Twitter has interesting bugs! A few minutes ago, while tracking election returns (Obama wins NC yesss!) all of a sudden the Twitter UI changed to Japanese.
Then we started getting ads.
Here's one with a Toyota ad.
So much for not having a business model!
IRC for Indiana/North Carolina
I started a chatroom for tomorrow's primaries.
irc://irc.freenode.net/#indianaNorthCarolinaPrimary
Please join if you want the firehose conversation!
Breaking news on Twitter
Read this post from John Borthwick, my partner in Switch-A-Bit.
http://www.borthwick.com/weblog/2008/05/06/future-of-news/
Breaking news covered by a loosely coupled ad hoc group of Twitterlings.
Update: Reuters was watching too.
Last update: Tuesday, May 06, 2008 at 9:42 PM Pacific.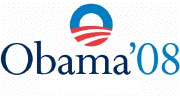 Dave Winer, 53, pioneered the development of weblogs, syndication (RSS), podcasting, outlining, and web content management software; former contributing editor at Wired Magazine, research fellow at Harvard Law School, entrepreneur, and investor in web media companies. A native New Yorker, he received a Master's in Computer Science from the University of Wisconsin, a Bachelor's in Mathematics from Tulane University and currently lives in Berkeley, California.
"The protoblogger." - NY Times.
"The father of modern-day content distribution." - PC World.
One of BusinessWeek's 25 Most Influential People on the Web.
"Helped popularize blogging, podcasting and RSS." - Time.
"The father of blogging and RSS." - BBC.
"RSS was born in 1997 out of the confluence of Dave Winer's 'Really Simple Syndication' technology, used to push out blog updates, and Netscape's 'Rich Site Summary', which allowed users to create custom Netscape home pages with regularly updated data flows." - Tim O'Reilly.
Dave Winer

My most recent trivia on Twitter.
On This Day In: 2007 2006 2005 2004 2003 2002 2001 2000 1999 1998 1997.
Apr Jun
Lijit Search
Things to revisit:
Teller: "To discover is not merely to encounter, but to comprehend and reveal, to apprehend something new and true and deliver it to the world."