Podcast with the Gnip guys
I caught up with Eric Marcoullier and Jud Valeski of Gnip in Eric's car, this afternoon.
http://mp3.newsjunk.com/interviewWithGnip.mp3
Earlier today, on Scripting News, I asked Twitter to use Gnip to communicate with developers so the network can come back on. I wanted to find out if anything had come of it.
Nothing had...
Meanwhile, the guys believe there's no technical reason that Twitter can't turn back on all the services that were hooked into the XMPP gateway -- the protocol is designed for that kind of syndication.
It seems, therefore that the reason must be economic -- which leads to the conclusion that Twitter, which was founded as an open platform, with a Let a Thousand Flowers Bloom philosophy, is now headed in the opposite direction.
We know where that leads, to the place where Instant Messaging foundered, which motivated the development of XMPP to route around the problem. (Oh the humanity!)
Gnip raises the question in about as clear a way possible, will Twitter come back to developers, or are we looking for a new platform to do the wonderful things we were hoping to do with Twitter.
Eric, like me, is friends with Bijan and Fred, on Twitter's board, so we're posing this question, which is potentially controversial, in a friendly way.
Here's the smiley to prove it:
I wish Twitter would partner with Gnip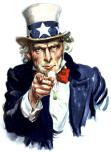 Yesterday I wrote a teaser piece masquerading as a vision piece. The vision is not mine, it's Eric Marcoullier's, a very affable and brilliant entrepreneur from San Francisco, who founded MyBlogLog and sold it to Yahoo for big bucks a few years back.
As we know Twitter is having scaling problems, and in fact, some of the problems are related to people pounding their API when they should just be getting the data through Gnip, Marcoullier's new startup.
But Gnip didn't officially exist until 9AM today, but as of now (9:20AM) there is no excuse. Twitter, what are you waiting for? Call Eric now, and do a deal and let's get on with building a fantastic network of wired-up Internet apps that scale.
And if you want to get details, get the full scoop from my amigo Marshall Kirkpatrick over at ReadWriteWeb.
Here we go!!
Update: Mike Arrington seems to agree. "Notably absent from the list of partners is Twitter, which may be the one service that needs something like Gnip the most."