Windows on Amazon, Day 3
I might be Now I'm getting somewhere.
I mostly paused yesterday, read docs, thought, tried to understand how the various pieces fit together, and I think I've got some of the basics down.
1. You don't do a lot of customization of your AMIs, you might tweak up some of the settings for the OS, but don't install too much software in there, because all changes have to be bundled and saved and that's a slow process, and you don't want to do that too often.
2. The work is done in Amazon EBS Volumes. Install your software there, it can be attached to any instance. They're analogous to a hard disk drive in cloud space.
3. Now I'm wondering about costs. I've got the minimal system. It costs 12.5 cents per hour. That means in a 31 day month it will cost: $93 and that's without any storage costs. I'm having trouble estimating how much storage this instance will use. I have a bundle saved in my S3 space, and it's huge. Obviously I'm paying for that. I'll pay something for at least one IP address. Another question for oldbies -- how much should I expect to pay on a monthly basis for the most modest possible server?
4. All the docs say you can't depend on an instance staying up, but how does it relaunch if it goes down? I can't believe that's done manually. How can you build a reliable web service if it goes down unpredictably? (Not that my servers currently don't crash from time time, they do.)
5. I'm guessing you need to access the SOAP interfaces from inside your running instance. I'm going to have to find a concise overview of the interface. I find WSDL to be really hard to parse, would much prefer the equiv of Unix man pages. Have to go looking for that.
6. Wondering if all this is worth it. It must be, it seems, cause so many developers are deploying systems in EC2. How will it compare to what Microsoft announces next week? That'll be interesting to see. I can't get away to go to their conference in LA, but I'll be watching the news as closely as I can.
Do you know what to do?
When you go to vote...
Do you know what to do if someone tells you you're not on the list?
1. Don't just walk away.
2. Only as a last resort should you accept a provisional ballot
3. Call 866- OUR-VOTE or go to 866OURVOTE.org to get information on where to vote and the facts on your right to vote. A trained team of advisors is available to help you resolve your problem.
Over 10,000 lawyers are dispatched to the polling places on Election Day.
That's all you need to know.
Is Twitter the next Netscape?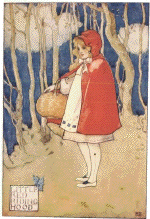 Fred Wilson in his famous answer compared Twitter to Google when it was a pre-revenue startup. A nice problem to have, for sure, but what if Twitter is more like Netscape than Google?
I was a web developer when Microsoft passed Netscape. They did it in a classic style, perfectly executed to take advantage of every door Netscape left open.
1. Netscape had left their Mac browser to languish while they focused on Windows. Microsoft, realizing that most web developers used Macs, produced an excellent Mac browser first, and worked closely with Mac developers to make sure their browser worked with the Mac software web developers used.
2. Netscape let anyone download their browser for free, but charged corporate users for the software. Microsoft's browser was totally free for everyone.
3. Microsoft fixed bugs, enhanced performance, listened to market and responded, did all the things a mature company that remembered its entrepreneurial roots could do. Netscape, being a disorganized, chaotic Valley wunderkind, did none of this.
Now, Netscape could have anticipated that Microsoft was going to do all this, could have kept up the investment on the Mac, made their software fully free, and become the first startup in history to be deeply rooted in everyone else's ego instead of their own. But all that would have been very very hard to pull off. In retrospect, you'd have to say that Netscape tried to own too much, became spread too thin too early. They probably should have narrowed their focus on something very valuable and defensible.
I thought of Netscape when I read this well-intentioned post by Alex Payne, who is single-handedly grappling with the most vexing of strategic problems on behalf of Twitter, without a clear model of the landscape of the market that's ahead of them.
The problem is this, how much of the flow of Twitter should they let outside their cloud and under what terms. You can see the promise to grapple with this in the last section of his piece, The Proverbial "Firehose."
So many things to say about this, but for now -- this reminds me of IBM's attempt to put the genie back in the bottle in the transition from PC-DOS to OS/2 in the late 80s. They wanted to shut down the clonemakers, Compaq, Dell, HP, etc, without losing their base of software. This opened the door for Microsoft to welcome all the clonemakers to their platform, Windows, and now OS/2 is only of historical note.
When one of the big guys competes with Twitter, they will do everything Twitter does, compatibly, and they will also offer a firehose without restrictions, licenses or approval. Twitter will have to follow suit, but then it will be too late, they will be following in the market they created.
Much better to get out ahead of it, narrow the focus, welcome the competitors, and reserve for itself the position of the naming authority. It will be impossible to unseat them from this position if they play it right. They can of course continue to operate twitter.com, and with a fully open firehose a bigger competitor might not even find a way into their market. Either way, Twitter must find a defensible posture, they've definitely staked out too much territory, they're spread too thin.