Beautiful autumn day
Some days California is a spectacular place to be!
Online advertising is now dead
I've been saying it for as long as people have been building businesses on advertising on the web, it's not a longterm thing. Now we're at the end of the road.
Assuming the economy comes back from the recession-depression thing that it's in now, when it does, we will have completely moved on from advertising.
The web will still be used for commercial purposes, people will still buy things from Amazon and Amazon-like sites, but they will find information for products as they do now, by searching for it, and finding out what other people think, not by clicking on ads and buying things on the pages they link to.
No one needs advertising, and there are much better ways to sell products.
It's the first thing companies cut when business dries up, and it'll be completely forgotten when the economy comes back. Growth will come from putting your commercial information where people will find it when they're looking and that won't cost anything.
Remember that perfectly targeted advertising is just information.

I'll give you an example.
The other day I broke the carafe on my Cuisinart coffee maker. Looked up the model on Amazon, found the related entry ("people who bought this also bought this") -- and there it is. Click the Buy Now button, whole transaction from breakage of carafe to the order, about 5 minutes. No advertising involved.
When I bought the coffee maker originally I had no idea that Cuisinart even makes one. I was of course aware of the brand, did they advertise to make me aware of it? Not sure, I don't recall ever seeing one, but they probably did run an ad somewhere. That kind of advertising might have a future of some kind. But I chose this brand of coffee maker because people who had one really liked it, and the other brands, their users didn't like them so much. I wanted hot coffee that stayed fresh, and was willing to pay extra for it. I should have known they make fragile carafes and overcharge for replacements, but they got me.
Today's most interesting political story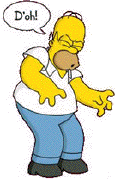 Washington Post: "For Iran's leaders, the only state of affairs worse than poor relations with the United States may be improved relations."
Let this be a lesson to our hawkish friends. When you growl at your enemies, you might be helping them. If you say "Okay let's talk," all of a sudden it's hard for them to get the support of their people.
Around the world, everyone with Internet access watched our election, and much as we were fixed on it, so were they. The techniques Obama used in North Carolina, Indiana and Missouri will work just as well in Russia, China, Iran, Venezuela and with the citizens of our friends, India, Japan, France and Germany.
That's why leaders of all those countries should be heeding the lessons of the 2008 election here in the US. This was not just a turning point for one country, it was a turning point for politics everywhere.
Conference-going in the 21st century
A friend is at the NewTeeVee conference in San Francisco, and I was thinking about going myself, I'm sure I could sneak in, but decided to stay in Berkeley when Steve Garfield posted a link to the video stream, which I'm watching now.
It's very good quality. And while the conference is going on, I'm doing the same thing I'd do if I was there -- browsing the web, posting items to Twitter and FriendFeed, and listening with about 1/12th of my mind.

It's all the same. Life is good!